It's so exciting to now have a beauty section here on DFN.  As you may already know, I've been beauty blogging for ten years and am a complete beauty junkie at heart.  I'm a beauty company's dream because I'll try products, buy products and promote products all day long if I like them. Budget has never stopped me from buying a product, bad products or products that don't work have stopped me from buying products.
Throughout the years, I've tried thousands of beauty products including makeup, hair care, hair tools, skin-care, fragrances, and beauty supplies. This may surprise you, but I'm not always attracted to fancy brands and labels, I'm really more attracted to products that work. Here are ten (yes it was hard to narrow it down when loving so many) products now available at Sephora for just $25 or less, I highly recommend.
1. Anastasia Beverly Hills Brow Wiz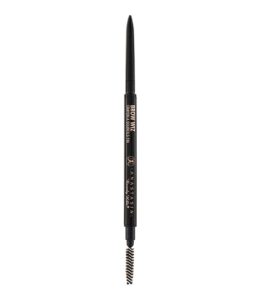 This beauty pencil is a retractable pencil for precise detailing and for creating thin, precise strokes. This pencil is ideal for brow sections that may be bare or over-tweezed.  Available for $21.
2.  Philosophy Purity Made Simple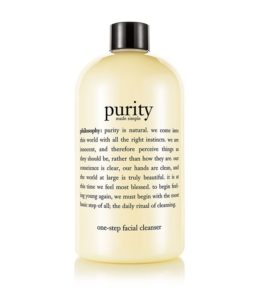 An award-winning one-step facial cleanser that simply cleanses, tones and hydrates skin.  It melts away unwanted dirt, oil, and makeup. It tones and lightly hydrates in one simple step and is formulated for all skin types.  Available for $24.
3.  Tangle Teazer the Original Detangler Brush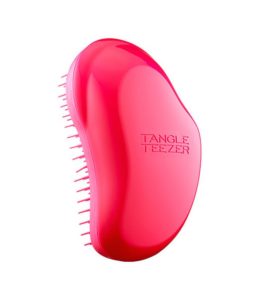 This handy dandy tangle tool is an innovative tool that easily removes tangles as you work it through wet or dry hair. It's also a great way to evenly disperse conditioner in the shower.  Just use it after applying conditioner and before rinsing.  Available for $15.
4.  Nails Inc. Correct, Conceal and Heal Polish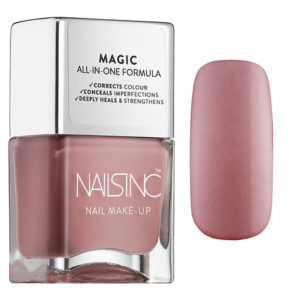 Nails Inc. knows what's up. This is an all-in-one base, treatment, and color polish. This formula provides beautiful color in the hottest shade of nude. When using this product, you'll see visible ridges disappear, harder nails, and all discoloration corrected. Available for $15.
5. Tarte Girl's Just Wanna Have Fun Sun Bronze & Sun Set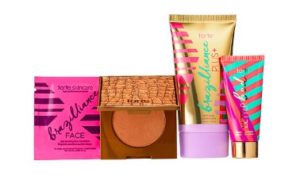 This four-piece set of sunless tanning and bronzing favorites entail all healthy ingredients. You'll receive a streak-free, deep-toned tan in just four hours with natural exfoliators and moisturizers ensuring your glow wears and fades evenly. Also in this package, get an instant tan using the Better Bod for a waterproof, quicker, full-coverage matte bronze, and then illuminate and contour with the iconic Park Ave Princess™ Bronzer. Available for $17.
6.  Chillax Muscle Recovery Gel by Yuni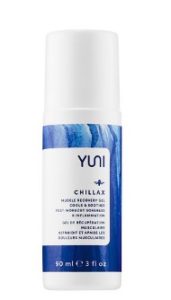 Muscles sore from heavy fitness routines? This product instantly give sore muscles a cooling and soothing treat. Anti-inflammatory green tea extract and arnica allows sore areas to calm and cool to help you recover faster. Available for $18.
7.  Smashbox Studio Skin 24 Hour Waterproof Concealer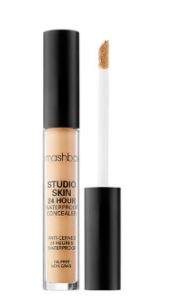 This is the perfect concealer to make imperfections disappear and it even lasts all day. It is sweat, humidity, and transfer-resistant so that there's no need for touch-ups. Available for $25.
8.  Smashbox Be Legendary Matte Lipstick Minis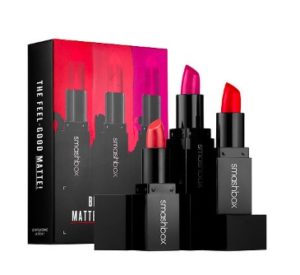 This fun size is perfect for traveling or date night clutches.  These matte lipstick minis give gorgeous color and protect lips with shea butter and vitamins C and E. We recommend these for Valentine's Day, date night or heck, you can even wear them on an easy Sunday afternoon. We won't judge. Available for $22.
9.  Too Faced Better Than Sex Mascara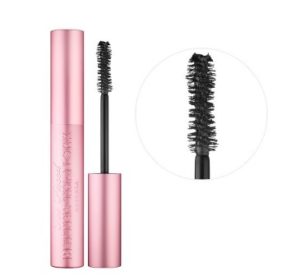 Ummm….We'll just leave that right there.  Available for $23.00
10.  Stila Magnificent Metals Glitter & Glow Liquid Eyeshadow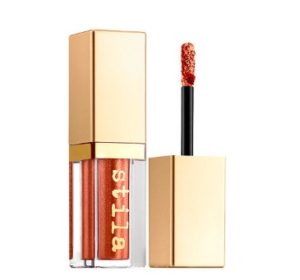 Why be ordinary when you can have Stila glitter eyeshadow? Stila's sparkle eye shadow comes in eight colors and consists of pearl and glitter to leave your eyes with a long-wearing gorgeous shimmer. The best part is with this product, you'll be able to wear it all day without re-applying and there's zero fallout to stress over. Available for $24.00.
*Disclosure – This post may contain affiliate links. By clicking and shopping, you help support Detroit Fashion News and allow us to keep reporting on all things fashionable.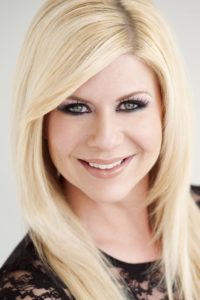 About the Author: Shannon Lazovski
Shannon is one of Detroit's top social media influencers, a fashion leader and a beauty buff who exudes professionalism and knowledge on all three subjects. She is the CEO of The Lazov Agency and the owner of glamorousmoms.com & detroitfashionnews.com. She loves to promote products and brands she adores and is a trusted voice. Shannon has been awarded the Elite 40 under 40 award and has been featured on Fox 2 Detroit, WDIV Channel 4, Styleline Magazine and Metro Parent Magazine. When you meet her, ask her about her handbag and shoe collection!
(Headshot Photo – Dan Lippitt)