Let's Be Plum Perfect Together
In today's busy world, many women do not have the time to browse around a department store and try on a billion makeup products to find what will complement their skin tone. Thankfully, Asmau Ahmed created Plum Perfect to fix this problem. To use Plum Perfect, users simply take a selfie, get their color signature, and are then matched with plenty of products that match their color signature in under sixty seconds!  It was most certainly an honor to interview Ahmed and learn more about this brand.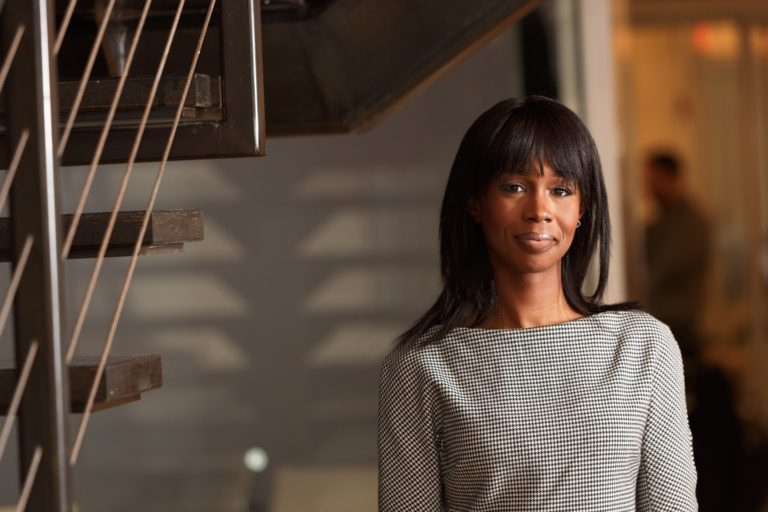 DFN: How would you describe Plum Perfect?
Ahmed: Plum Perfect is a visual search engine that uses consumer photos to drive commerce and advertising. It helps consumers find the best products to purchase and, in turn, helps advertisers find the right consumers for their products. Our first app is a personalized beauty assistant that actually knows what you look like and helps you find the best shades of makeup for your skin tone.
DFN: What was your background before you started Plum Perfect?
Ahmed: I have a business and chemical engineering background. The intersection of these two areas allowed me to craft the patented technologies behind Plum Perfect and actually bring the brand to life. I got my MBA from Columbia Business School and a BS with Honors in Chemical Engineering from the University of Virginia.
DFN: What was the hardest part about launching Plum Perfect?
Ahmed: The technology behind Plum Perfect can be utilized in so many ways! One of the biggest struggles, when Plum Perfect was launching, was deciding what area made the most sense to focus on. We eventually decided that the greatest need for the technology is in the beauty space.
DFN: Where do you see yourself and Plum Perfect in the next five years?
Ahmed: I see Plum Perfect being the "go-to" search, advertising, and data platform.
DFN: What do you love the most about Plum Perfect?
Ahmed: I love that we dared to do something no one else has and we are successful.
DFN: What made you want to launch Plum Perfect?
Ahmed: I love beauty and fashion but I hate shopping. I dreamed of being able to take a photo to instantly find my perfect lipstick or the perfect shoes to match my dress. I knew there was power in a photo.
DFN: How did you get started launching Plum Perfect?
Ahmed: I just started. Wrote the business plan. Built the technology. Got partners and investors that believed in me and the rest is history.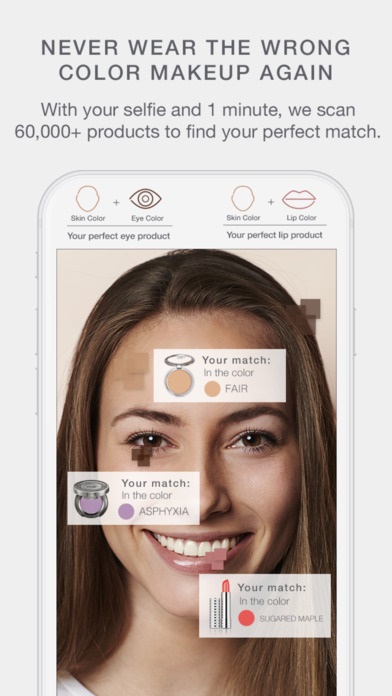 DFN: What feedback have you gotten from your customers?
Ahmed: Our customers are mostly millennial shoppers who love the level of personalization we provide. There is no other technology that truly knows what their shoppers look like and can take them from photo to make up matches in seconds.
DFN: What advice would you give to future entrepreneurs?
Ahmed: Get started! Think through the exact execution of your idea and refine it. Then, stop second guessing yourself and hire the right people to help you execute your idea. Make sure you continue to educate yourself and that you build a team around you that understands how to build your business.
DFN: How did you come up with the name Plum Perfect?
Ahmed:  A friend crafted the name and I thought it was brilliant. It is a play on "plumb perfect" — a term used to imply precision. We took out the "b" to infuse the color component of plum, a color I think is universally appealing to most.
DFN: Did you ever expect for Plum Perfect to become as big as it has?
Ahmed: Yes! I hope it gets even bigger!
Photo of Ahmed: Jonathan Heisler
Photo of Plum Perfect: Property of Plum Perfect
Written by Kelechi Uchendu
*Disclosure – This post may contain affiliate links. By clicking and shopping, you help support Detroit Fashion News and allow us to keep reporting on all things fashionable.