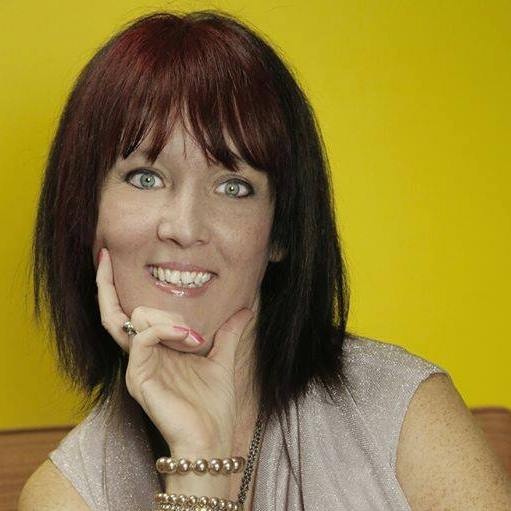 Cheryl Zemke, owner of C. Creations LLC, Creative Clothing Collections and Masterpiece Collections (for children) was born and raised in southern Michigan.  She's always had a keen eye for style and by no means is her style or talent something to question.
Having a successful company and continuously working hard on her designs, we were thrilled to hear she had the time to answer a few questions for our DFN readers. Read below what this Lawrence Tech and Academy of Merchandising & Design graduate has to say when asked to define her style and where she sees her label in the next five years. We think you'll be just as impressed as we are with this Michigan designer.
DFN:  How do you define your design style?
Zemke: C3 Garment label is for the fashion conscience woman who wants to show her unique style with one-of-a-kind clothing items. Creations strives to make unique, one-of-a-kind fashion designs for women. This uniqueness can be seen in custom designed patterns, hand detailing, distressing, collage work, and many other fabric manipulations.  Each item is hand made here in Detroit Metro area. I enjoy making things convertible, reversible, and in some way changing, and I enjoy encouraging the wearer to determine how the item will be worn.
"It is my wish for my clients to become a artist when they wear my fashions". – Cheryl Zemke
DFN: Who do you design for? Meaning, what type of clientele enjoys your clothing best?
Zemke: My clients range in ages from 15 and up. My fashions are not geared to an age but to a lifestyle. A lifestyle of fashion, art, and culture. Creations Custom Sewing & Design has a diverse clientele in which custom (couture) designs are made to fit each client. I work with all body types ranging from model sizes, to average, to full figure. No matter what your size, a custom garment can be designed.
DFN:  How and when did you know you wanted to be a fashion designer?
Zemke: I wanted to be involved in fashion since I was a Girl Scout in elementary school, however did not pursue it for a long time since I was persuaded that is was not a career to follow in Michigan. Also, since I came from a poor family it did not seem something attainable without having financial backing.
DFN: Do you have a favorite show or event you've designed for?
Zemke: I enjoy designing/tailoring a unique collection for each show I participate in. I enjoyed the Fashion Massacre 2016, but my favorite shows are my Fall shows that I organize because I can show a larger collection.
DFN: How does one purchase your clothing?
Zemke: My Fashions can be purchased by contacting me through my website, but most people follow my Facebook page and can purchase directly from there when I post new items. I also specialize in custom-made items and for those designs, clients set up consultations with me.
DFN: We appreciate you being a Michigan Designer and staying here instead of going to L.A or New York permanently. What is it about Michigan that keeps you here?
Zemke: This is where I was raised and have raised our child. We did live in Florida for ten years prior to starting C. Creations, however returned in 1999. I enjoy the diversity and artist culture of the area. It is a challenge in the Detroit area to get local support and supplies, however I am encouraged to see more things happening lately to support the fashion community.
DFN: Where do you see your label in the next five years? Do you have any big goals or projects you have your heart set on?
Zemke: In the next five years I would like to expand and strengthen my garment label by continuing to follow by brand of unique and artist fashions. My major problem is creating enough inventory, so this will be a focus. As far as goals, my biggest goal/project at the moment is my magazine Dedicated, which supports fashion, art, community and culture in the Detroit Metro area.
DFN: What is an element of Cheryl? Give us something no one else knows.
Zemke: Besides being married for 30 years and having a wonderful son who is 21, I am very passionate about art. Everything that I have ever done, personally and career wise has centered around it. Creating is not just a hobby for me; it is what makes me breathe. Without it I am not sure how I would survive.
 DFN: Thank you Cheryl for answering our questions today.  Is there anything else you would like to add for our readers?
Zemke:  Yes just remember….."It is in the Details that makes something special!" Thank you for having me!
If you would like to make a purchase from Cheryl Zemke, check out her designs on her Facebook page by clicking here. To learn more about Dedicated Mag and to support Zemke's most recent project, follow Dedicated Mag on Twitter and Instagram @DedicatedMag.
Disclosure – This post may contain affiliate links. By clicking and shopping, you help support Detroit Fashion News and allow us to keep reporting on all things fashionable.