FashionSpeak 2017 presented by Taubman
Every year, over 200 Metro Detroiters and fashion forward Michiganders gather for Michigan's largest fashion conference "FashionSpeak" created by Detroit Garment Group and presented by Taubman. It's a one-day conference, which brings together nationally recognized experts in fields crucial to the success to the fashion industry both local and beyond.
This year we were spying, with our little eye, some of the best dressed in the building. Attendees came dressed to impress. Here's our "Best Dressed" list for the 2017 FashionSpeak event.
MarCy Cyburt at Detroit Garment Group's FashionSpeak 2017
Detroit Garment Group board member MarCy Cyburt never lets us down with her sassy flare kind of style. She spiced up her FashionSpeak tee, with a fur vest, bubble skirt, thumb-out armbands and sparkle boots. All, which she says, were thrifted pieces.
Rafaella Moda Wears Zara at Detroit Garment Group's FashionSpeak 2017
Cybert wasn't the only one wearing fur; Rafaella was caught in her Zara faux fur bomber, paired with a button down denim jeans, and blue patent leather shoes.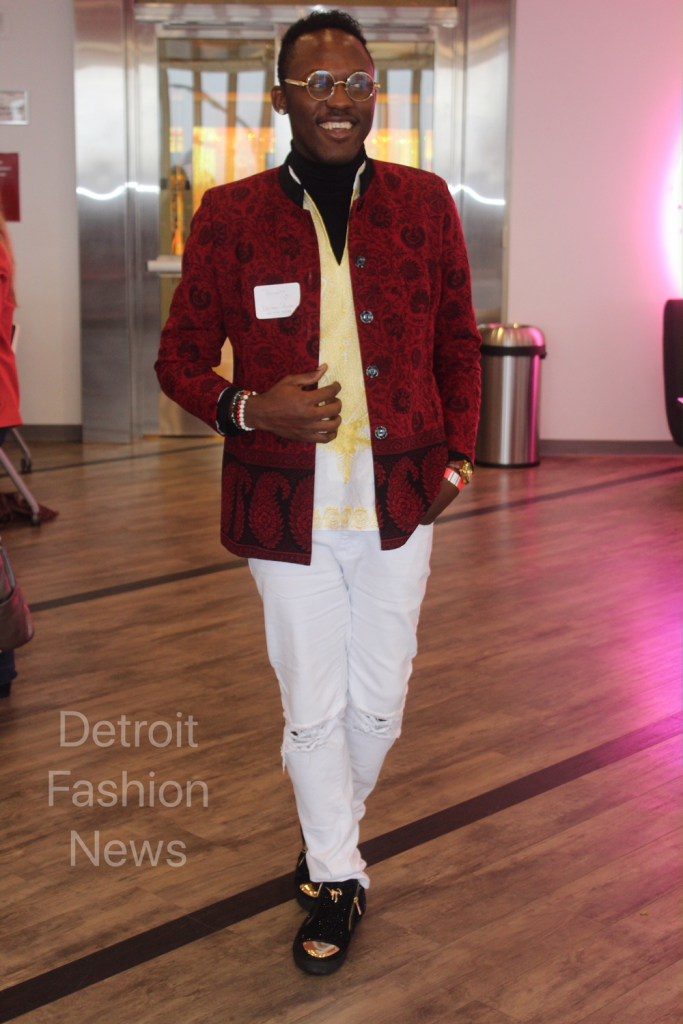 Kendall College of Art and Design student Kenath Wears Guiseppe Sneakers at FashionSpeak 2017
Kendall College of Art and Design student Kenath, caught our attention with his black and gold glitter Giuseppe sneakers, a one of a kind hand designed burgundy velvet blazer and a piece of his own, the yellow and white shirt.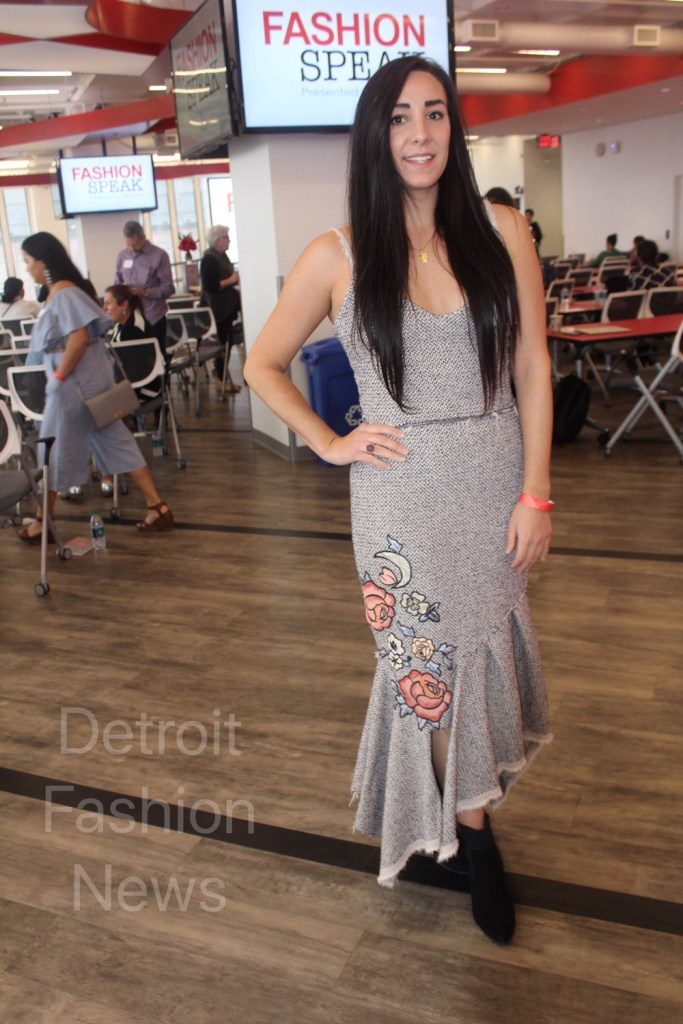 Ashley Harris Wears Her Own Design at FashionSpeak 2017
Kenath was not the only college student rocking self made designs. Ashley Harris, graced the room with an exclusive of her own. She wore a tweed plaid stretch asymmetric dress, which she hand embroidered herself.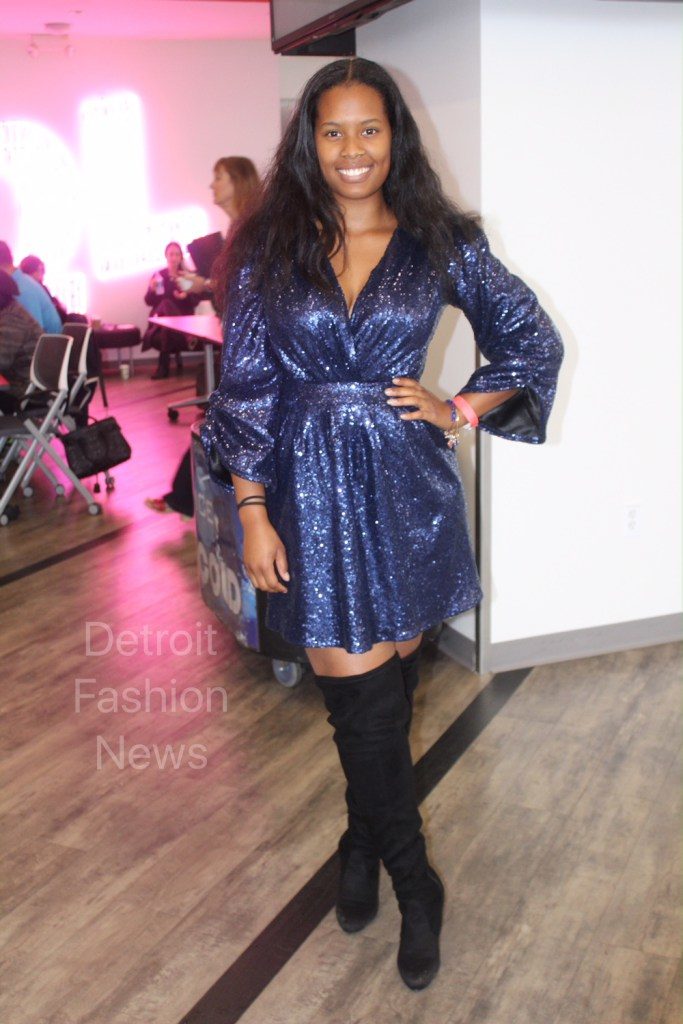 Dominique McNeal Wearing a Piece from her Dominique Alyse Collection at FashionSpeak 2017
Another student designer, Dominique McNeal caught our eye wearing a piece from her DominiqueAlyse Collection. A lady sings the blues simplistic sequin dress.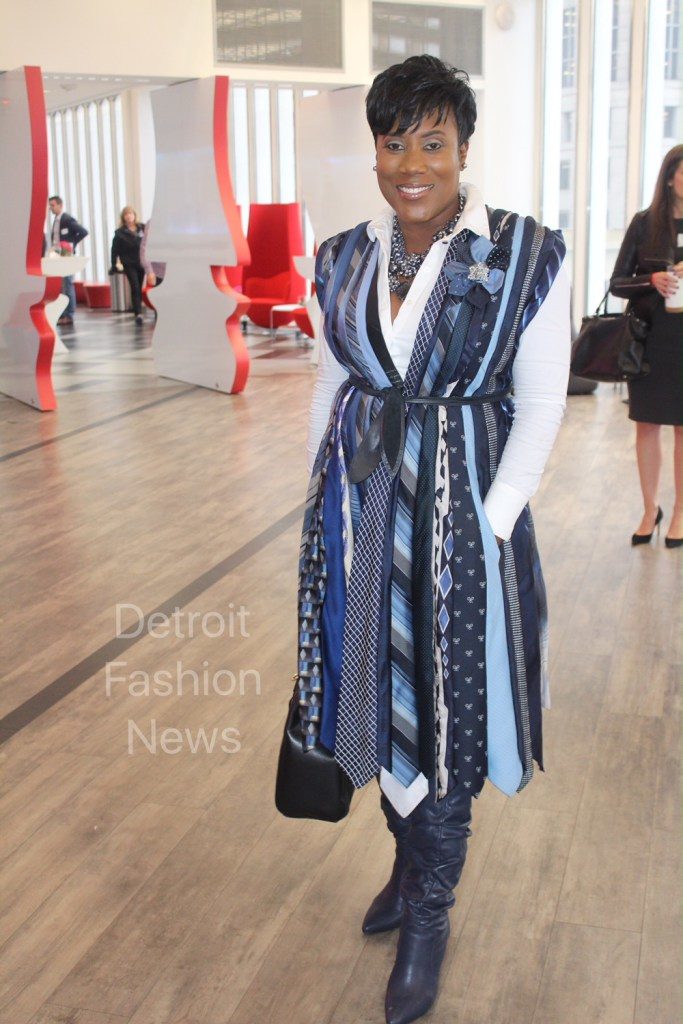 April Sutton Wears Tie Dress from Fit 2B Tied Collection, by June Sutton
As we continued to scout out the room, we spotted a walking necktie dress we just couldn't resist. April Sutton, was a walking TIED creation; a dress made completely out of neckties, from her mother's "Fit 2B Tied Collection, by June Sutton " Who would have ever thought neckties as a dress?!
Haneen Matt Wears H&M at Detroit Garment Group's FashionSpeak 2017
If that's not enough, we spotted interior decorator Haneen Matt in a sheer sensation from H&M paired with a leather waist belt, and burgundy pants. As she carried her exclusive Wren & Roch finger clutch. Check out Matt in a featured post on Glamorous Moms regarding her and Shannon Lazovski's (DFN's Owner and Editor) FashionSpeak interview with Stacy London by clicking here.
Judy Rotger at Detroit Garment Group's FashionSpeak 2017
Blogger, Judy Rotger stepped on the scene with a red and black plaid skirt, topped off with a denim shirt and leather black jacket. And of course, no outfit can be complete without a Louis Vuitton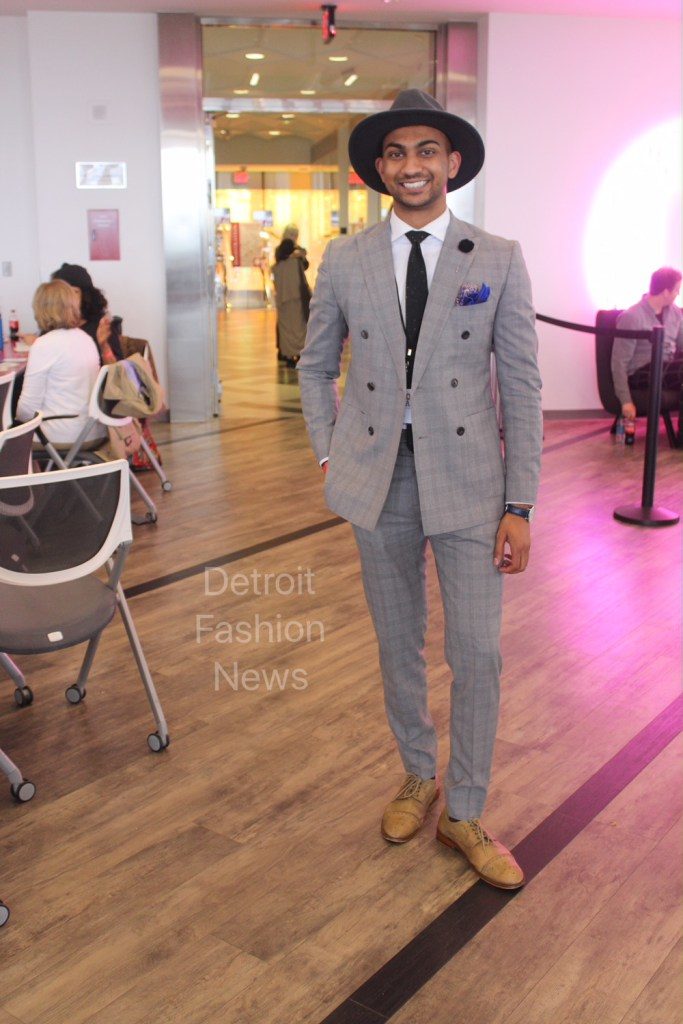 Veesh Swamy Wears a Tailored Two-Piece Hardy Amies Plaid Suit at FashionSpeak 2017
Even the photographers were dressed to impress. Veesh Swamy was wearing a tailored two-piece Hardy Amies plaid suit, topped off with a black hat.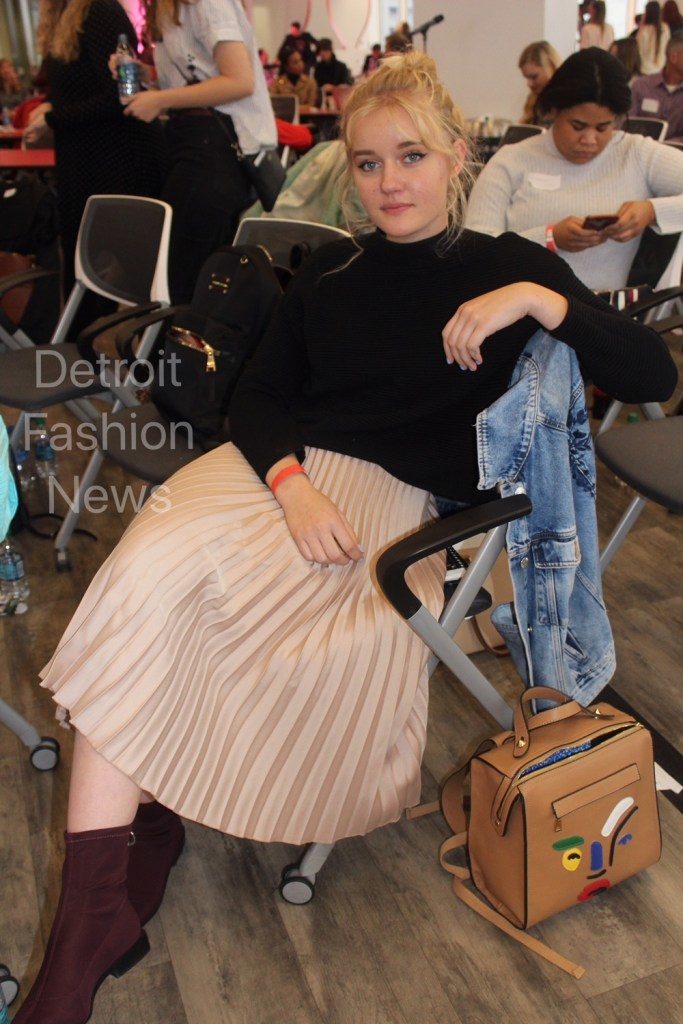 MariaTenhave-Chapman Wears H&M at FashionSpeak 2107
Last but certainly not least, Maria Tenhave-Chapman effortlessly pulled together pleated skirt, which she snagged from H&M, along with Yummy Cactus Winking face 2-in-1 bag.
There you have it. DFN's favorite outfits at FashionSpeak 2017. We can't wait to see you at FashionSpeak next year! We may just tap you on your shoulder, and whisper to you that we want to feature you in our "Who Wore What to Fashion Speak". You down?


Written by LaTasha Channel Spivey
Disclosure – This post may contain affiliate links. By clicking and shopping, you help support Detroit Fashion News and allow us to keep reporting on all things fashionable.