Everyone Needs Micellar Water in Their Skincare Routine!
"Micellar (pronounced my-sell-er) water is a combination of purified water; hydrating ingredients, such as glycerin; and low concentrations of extremely mild surfactants. The molecules of those mild surfactants naturally group together to form microscopic spheres called micelles, which act like magnets for dirt and oil. When one wipes a clean cotton pad soaked with the cleanser on their face, the micelles adhere to the cotton while pulling makeup, sebum, and any other daily unpleasantness off the skin."[1] Even though one does not need to rinse off the product, DFN still recommends that one rinses their face after if they are able to—especially if the person has oily skin.
Micellar water is essential to everyone's skincare routine because a lot of times, makeup and dirt is left behind on the skin (even if the skin looks and feels squeaky clean). For example, one can use a cleansing oil to remove makeup and then immediately wash their face with a foaming face wash and there will still be makeup left in their pores. Micellar water ensures that every trace of makeup and dirt is removed from the skin.
Garnier SkinActive: Micellar Cleansing Water All-in-1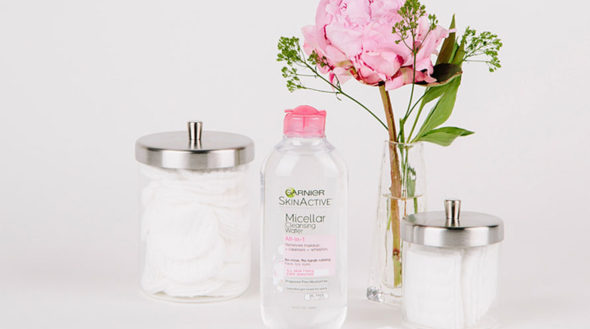 This award-winning micellar water is a DFN favorite! This affordable product can be used on every skin type (including sensitive skin) and does not contain alcohol, oil, and fragrance.
La Roche-Posay: Effaclar Micellar Water Ultra

This micellar water is another DFN favorite! This product is recommended for oily and/or shiny skin and does not contain alcohol, oil, soap, and parabens. Finally, we also love how this product is dermatologist and ophthalmologist tested for safety so it is very suitable for sensitive skin and eyes.
Caudalie: Micellar Cleansing Water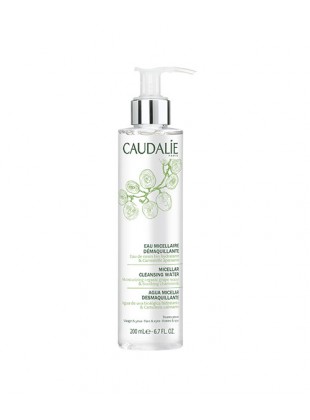 This cruelty-free, dermatologist tested, hypoallergenic, and vegan product is free of toxins, alcohol, all synthetic chemicals, gluten, GMOs, and fillers so it is perfect for sensitive skin. Although this product is not the best at removing heavy makeup, it is a great micellar water to use when one will not be able to rinse their face (like on a camping trip or a long airplane ride) because it does not leave the skin feeling sticky.
IT Cosmetics™: Miracle Water 3-in-1 Tonic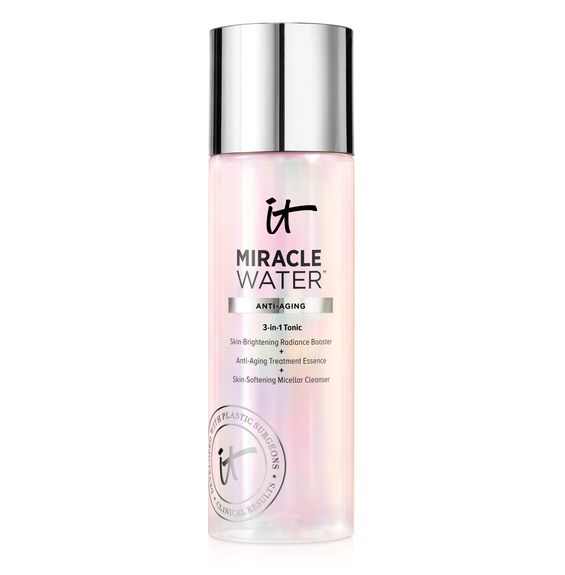 This product is great for those who are concerned with preventing aging. In addition, this micellar water also softens and brightens the skin.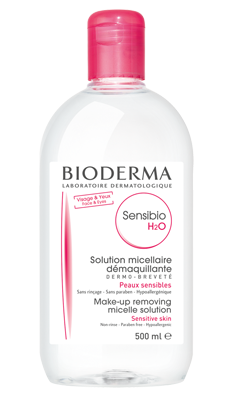 This micellar water has amazing reviews, a cult following, and is used by models during NYFW. Our editors love how this product is the only dermatological micellar water that is perfectly compatible with the skin since its fatty acid esters (the constituent elements of micelles) are similar to the phospholipids of the skin cell membranes and naturally help rebuild the skin's hydrolipidic film. In addition, this micellar water is perfect for sensitive skin and all skin types since it is fragrance-free, alcohol-free, paraben-free, and hypoallergenic.
If you end up purchasing any of the items listed on this page, please take a selfie and tag Detroit Fashion News on Twitter and Instagram @Detfashionnews and Detroit Fashion News on Facebook! Be sure to tell us how you liked our suggestions.
[1] Angelle, Amber, and Jesa Marie Calaor. "Here's How Micellar Water Actually Works." Allure, Allure Magazine, 20 Apr. 2018, www.allure.com/gallery/micellar-water-facial-cleanser.
Written by Kelechi Uchendu
Disclosure – This post may contain affiliate links. By clicking and shopping, you help support Detroit Fashion News and allow us to keep reporting on all things fashionable.