2D3D Hero Design Challenge Brings Fashion Designers and Illustrators Together
Many of you may have heard of Mm-O-Dd otherwise known as the Metropolitan Museum of Design Detroit. If you haven't, it might be worth looking up. Metropolitan Museum of Design Detroit or MM-O-DD is a 501C3 non-profit organization currently mobile with on-going programming including community Design Dare Challenges, Design Discussions, Design Debates, Design Dialogs, Design Documentation, Edutainment Chats, Portfolio Reveals, Networking Opportunities, Prototype Testing, Experiential galleries, Fashion Shows & Presentations and much more.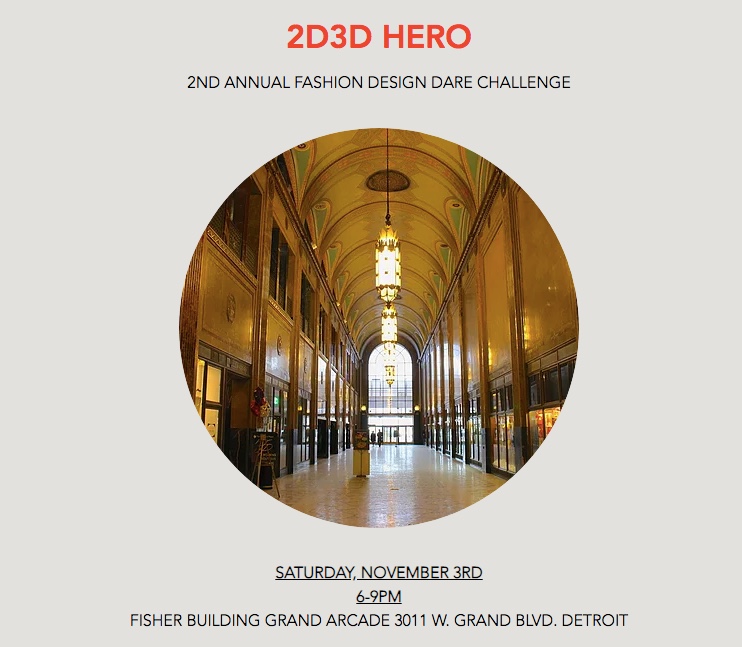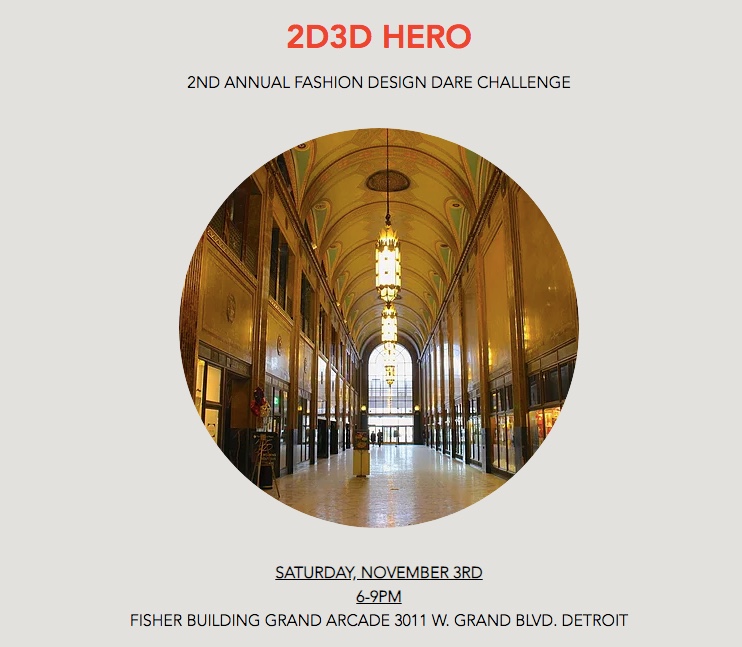 On Saturday, November 3, 2018 from 6:00pm – 9:00pm at the Fisher Building located at 3011 Grand Blvd. downtown Detroit, Mm-O-Dd will host a fashion extraordinaire featuring a plethora of pairings of illustrators with interdisciplinary designers to "reveal" live models with their embellished inspirational wearable looks. Mm-O-Dd will partner with the Detroit Center for Design + Technology providing featured collaborations including Janna Coumoundouros, Mark Samel, Meghan Otenbaker, Kelly Grant and Mathew Richmond as well as interactive displays with lighting by Peter Kyte of Fantasee Lighting.
The Metropolitan Museum of Design Detroit will offer a step and repeat for photo opportunities and two of the exhibitions will have sewing machines to feature urban manufacturing. Works included in the event will be presented as a gallery exhibition and will be available for purchase.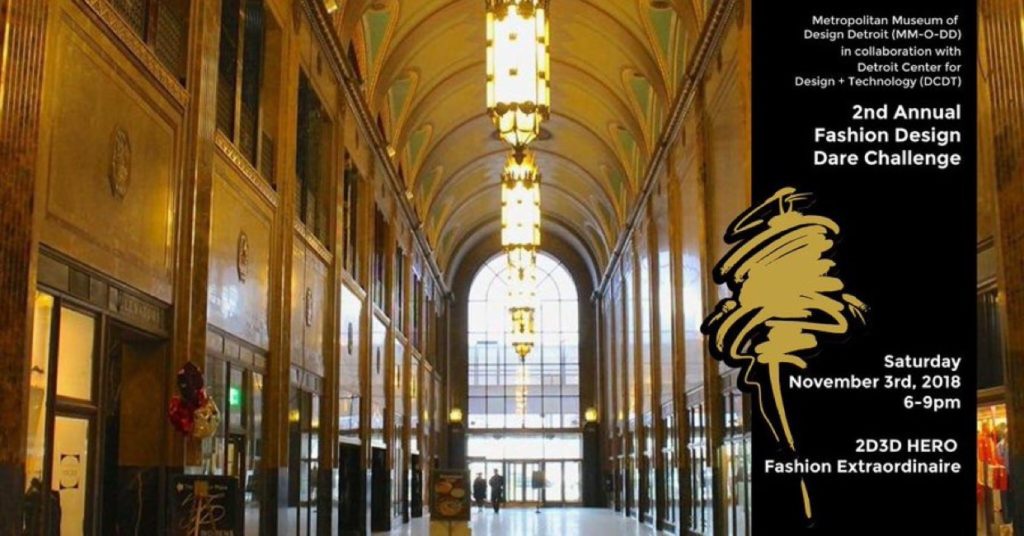 Designers and illustrators for the event will include Blank iTTi Blank inspired by the works of Jon Strand, Detroit Denim, Janna Coumoundrous, 1701 Bespoke, Dena Salmaci of Salgiano, Tracy Reese, Matthew Richmond of The Paper Dress Code, Rich Wright Artist, Caroline Steien of Berlin Germany and many more. Music curation and live violinist Natalie Frakes, will be offering beautiful entertainment and the after glow party will take place at Trust Cocktails, Shareables and Nightlife located at 205 Congress, downtown Detroit. After the event, a portion of the ensembles will travel to the DCDT Gallery for three weeks of public engagement.
Guests will receive a Free Premier Ticket with a $500 Donation. Premier tickets are $75. Click here to make a donation or to purchase your Premier 2D3D ticket for the Saturday event.
​
​
Disclosure – This post may contain affiliate links. By clicking and shopping, you help support Detroit Fashion News and allow us to keep reporting on all things fashionable.