Wear Red Lipstick for Valentine's Day
Valentine's Day is the ultimate love holiday, and the color red denotes passion.  We wear red often to draw attention.  It's a staple color that you can throw in, in the form of shoes, purses, scarfs, and lipstick.  It also hits a home run with a bathing suit, a full-length gown or even a pea coat. Red is for the brave and passionate; the women who want to grab your attention and not let it go. Why, because it is a beautiful color that not only carries historical and symbolic meaning, but it's also fun and childlike, as well.  After all, it is one of the primary colors.  We are drawn to the color red.  Maybe, because it is warm.  Although it's vibrant, it is somehow soothing.  As for lips, if you are speaking and your lips are highlighted with red, people will listen, so you may as well go big because you aren't going home!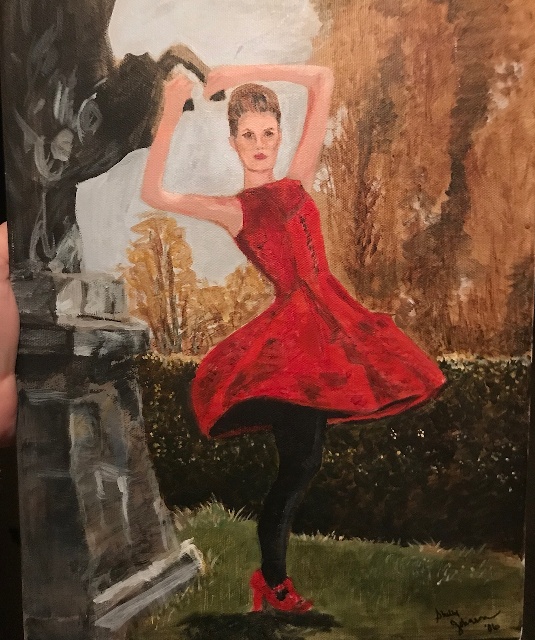 Shopping for Lipstick
Granted, you could spend around 14 million dollars for lipstick, if you want to purchase the H. Couture Beauty Diamond brand, but if you don't carry around that much pocket change, try some of these…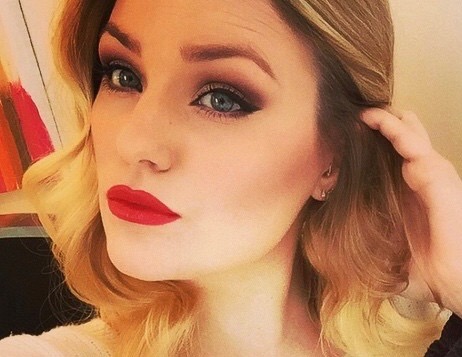 Makeup Artist, Katie Carswell of Rochester, Mi has used many brands and formulas for her clients and herself.  Her favorite is Urban Decay Vice Liquid Lipstick in the color Bright Red. It's a show-stopper on Katie, who loves it because it lasts all day and dries matte without feeling dry.  She says it also looks great on both warmer and cooler skin tones, so don't be afraid to try it. It retails for around $18 but was recently on sale on their website for $9.
Lip Colors
The best Valentine's Day colors available at Glameselle.com will whisper sweet nothings all day and into the night.  Try the new Liquid Matte Lipstick called "Adrianna," which is silky and infused with avocado oil to keep your lips hydrated.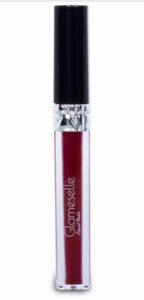 Glameselle's liquid red, "Adrianna" Liquid Matte Lipstick will draw attention with its pure red hue and will last up to ten hours. A creamy version is the "Linda" Luscious Lipstick. These lipsticks are gluten and Paraben-free and contain Vitamin E. So healthy, as well!  These will be good to balance out the chocolates with your Valentines. The Liquid Matte Lipsticks retail for $19.50 and the Luscious Lipsticks retail for $18.50. Both collections are now buy one get one 50% off. Use VDAY at check out.
Go Pink
 If you want a hint of red, but are little demurrer in your presentation, try some of my favorite affordable choices.  Pink tones are no less impactful, especially when they have enticing names like "Lover," number 15 of Maybelline's SUPERSTAY MATTE INK.  It goes on creamy and really does have staying power. Revlon's Ultra HD Matte Lip color is a solid contender, as well as the NYX "Rouge a Levres Mat" lip color and the Ulta Beauty "nude."  Most of these are under $10.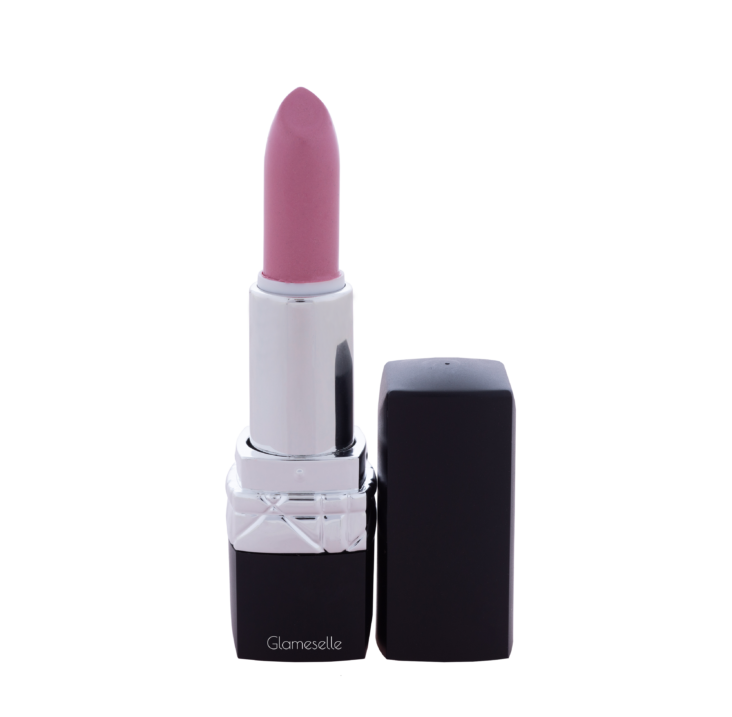 Another great option for natural looking lips that are pretty is the Kate Moss line of colors for Rimmel.  If you want higher end brands, go for Estee Lauder, Glameselle, Dolce & Gabbana, Christian Dior or Givenchy.  They have beautiful lipsticks between $19.50 and $40 per tube.
Disclosure – This post may contain affiliate links. By clicking and shopping, you help support Detroit Fashion News and allow us to keep reporting on all things fashionable.