Back-to-School Makeup Tips
Now that the long weekend has come to an end, it's time for back-to-school! And, one of the "Tasks to do" after waking up early morning is to get ready for school. Some of us are always too motivated to look fresh and presentable, but there are many of us who literally struggle to keep up with the morning routine – which is why an easy Back-to-school makeup look has been shown here. The products are easily available in the drugstore so that you can purchase them for your last minute shopping.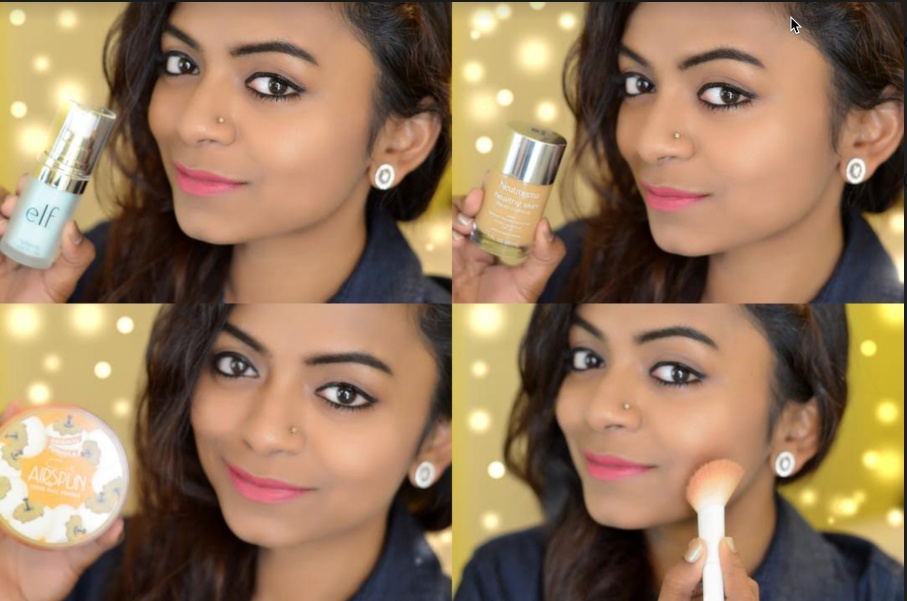 Base/ Primer: Elf hydrating primer
The advantage of using this particular variant is that it contains Vitamins A, C, & E which helps in adding nourishment to the skin with anti-aging benefits and creates a smooth canvas for foundation. So you separately do not have to apply a moisturizer!
Foundation: Neutrogena Healthy Foundation with SPF 20
This is probably the closest dupe for Nars sheer glow foundation. For everyday wear, it is a perfect option. You don't have to separately use sunscreen lotion as it already contains SPF 20. It has a very lightweight formula and gives a beautiful luminous coverage, making the skin look and feel healthy.
Powder: Coty Airspun Translucent Extra Coverage Powder
It is a cult favorite loose setting powder that controls oil giving a mattifying look. Hence, you don't have to bother much for touch up the whole day in school.
Brows: L'Oreal® Paris Brow Stylist Definer
Brows add structure to the face. So, it is very important we use the right product having suitable shade and formula. L'oreal brow products are the best in the beauty industry when it comes to drugstore products. Its ultra-fine 0.5mm pencil tip is indeed the best tool to draw tiny brow hair which overall gives a perfect definition and balance to the brows.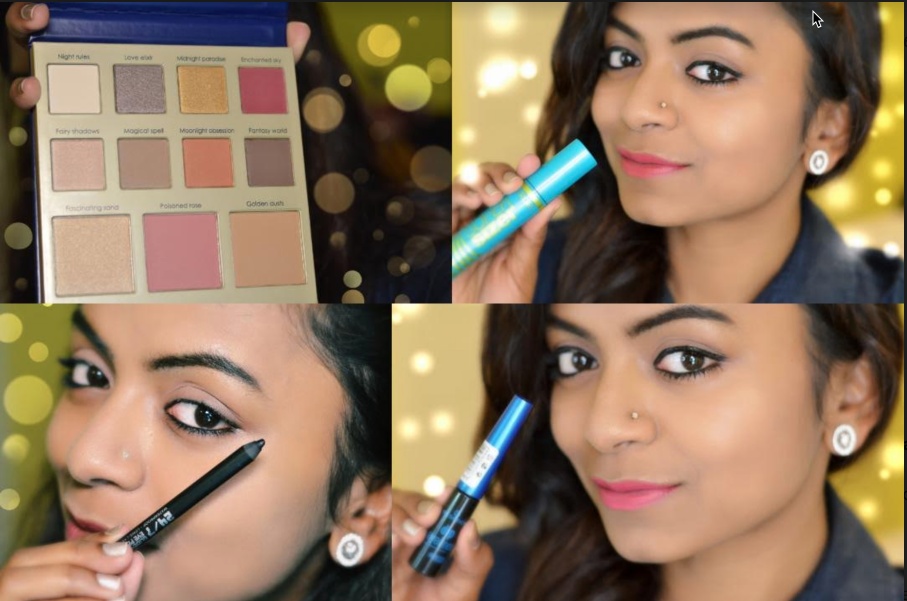 Eyeshadows/Blush/Highlighter: Sephora Enchanting Collection (Holiday Edition)
To make life easier in the morning, opt for multipurpose palettes. Take out those palettes that you buy during the holiday seasons. Or get such makeup palettes that have the correct assortment of eyeshadows, blushes, and highlighters. Start off with a matte brown eyeshadow. Apply it all over the lids, then layer it with champagne or golden eyeshadow just to brighten up the sleepy eyes. Mix the bronzer and blush to save time. But don't go overboard! And, follow it with a wearable highlighter- apply it on the highest points of the cheeks.
Kohl liner: Urban Decay 24/7 Glide-On Eye pencil in Perversion
This award-winning and waterproof 24/7 Glide-On Eye Pencil has the perfect formula which any kohl pencil lover can ask for. The formula is so unique that it gives 30 seconds of time to work with it and then dries down into the most durable long-lasting liner you can think of.
Liquid Liner: Essence Waterproof Super last Liner
The particular liquid liner's best feature is the applicator. Its hybrid silicone and flock tip applicator helps to apply the liner in just one stroke. You get perfect control which gives more confidence while lining the upper lashline. Creating a winged liner with this liner is in fact, much simpler!
Mascara: Covergirl Supersizer Mascara
Covergirl's mascaras are some of the best mascaras in the drugstore. They have so many varieties to choose from. This particular mascara adds length and thickness dramatically with just one coat. The wand is not like other mascara wands. It has a flat side as well, which helps to add more volume in conjunction to combing both the smaller and bigger lashes.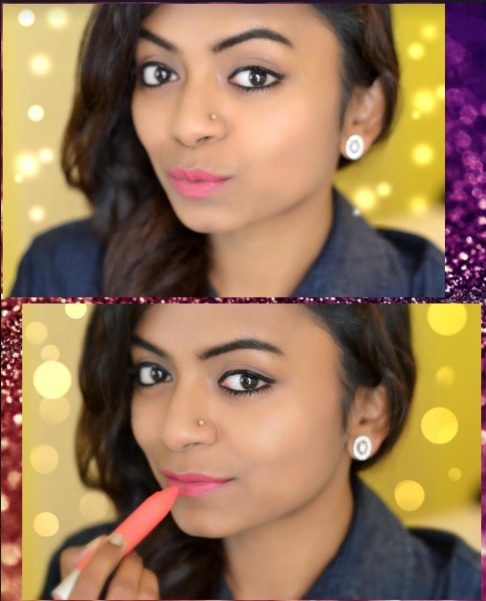 Lipstick: Revlon Matte Balm
A bright pop of color is an instant mood lifter. Add some coral or fuchsia pink lipsticks in your collection so that when you don't feel like doing makeup at all, you can just apply some mascara and bright lip color and leave for school! – Staying natural is the best rule of thumb!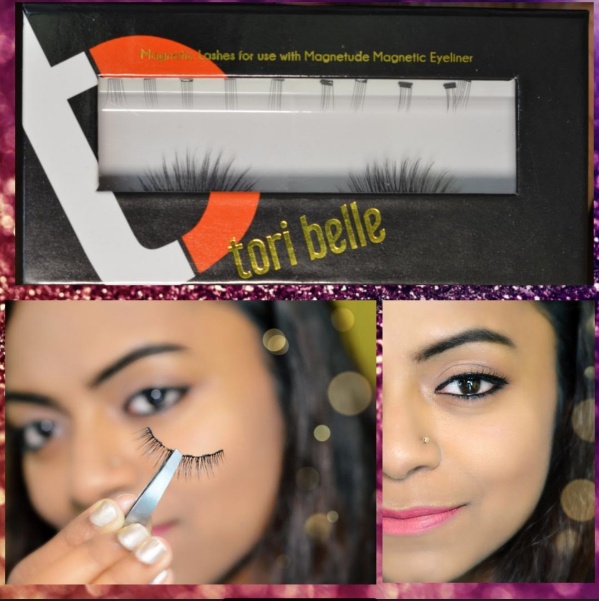 Optional:
If you are a false lash lover and can't afford to live without it, then try out these Tori Belle Magnetic Lashes. Yes, you heard it right- magnetic lashes! The lashes have magnets but the liner has natural magnetic properties containing iron oxides, that makes the product a complete "Game Changer"!
The magnetic liquid liner that comes with it, has to be applied close to the lash line twice. First, after applying you have to wait for 30 seconds. Then reapply the liner on the same line drawn and wait for 1 to 2 minutes. Then, as you try to apply the fake lashes on that line, it perfectly sticks on to it. The best part is, the lashes can be used upto 30 times so you can pretty much wear a whole month! The 9 to 5 style of these lashes have a natural yet "more than just mascara" kind of look, which will make your eyes stand out.
So these are our quick picks for "Back to School" makeup. Share with us what are your "Holy Grail" products for Back to School makeup.
Disclosure – This post may contain affiliate links. By clicking and shopping, you help support Detroit Fashion News and allow us to keep reporting on all things fashionable.