Mark Green: Sow Good Seeds. An Interview with a Natural Artist
The Michigan fashion and beauty scene sure has a ton of talented individuals. Some we know and some we are still eager to meet. Due to Covid-19, people are being forced to social distance to not only stay safe and healthy but to also help stop the spread of the virus. There have been minimal networking opportunities in our community and it's even been hard for many designers and business owners to stay in business.
But, that's not true for Mark Green. During the last few months, Green has been able to social distance and use the quiet of the day to self reflect and find hidden talents he never knew he had. With that being said, we can now accept Green into our community as an official designer. A jewelry designer. Creating and painting reversible pendants made from Mango seeds is his new talent. Yes. Mango seeds. And, we're completely in awe.
Read my interview below with Mr. Green and get ready to be inspired! You're going to love his peaceful disposition and his pendants too!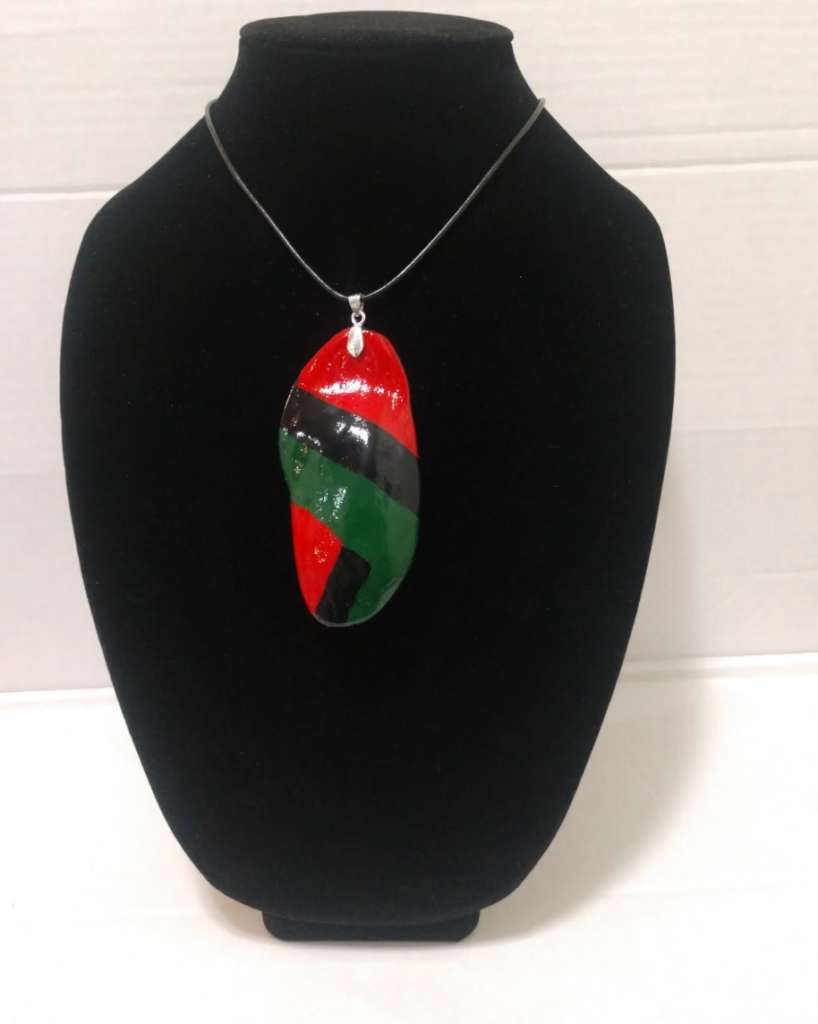 Mark Green: Sow Good Seeds Interview with Detroit Fashion News
DFN:

Creating beautiful pendants out of mango seeds is a unique vision. Tell us, how did the idea come to you, and how did you get started?
Green: The idea of transforming mango seeds into pendants came to me one-day last summer after I returned home from my morning walk. My wife had bought a mango a few days earlier, so I decided to slice it up to eat with our breakfast. This was actually the first time that I'd ever sliced a mango, but it was as if I had done it before. By the time I got to the seed, a strong curiosity set in. I wanted to see this mango seed as well as feel it's texture. While holding the seed in my hand, that's when the concept of turning the seed into a jewelry pendant came to me. Everything that I needed to make my first pendant was within my reach, right in my home. That's how my Sow Good Seeds Collection started.
DFN:

What obstacles were in your way during the beginning stages of creation?
Green: I really don't recall having any obstacles in the way of my creation. I was always able to find mangoes and the rest of my supplies.
DFN:

What type of products do you use to create your pendants?
Green: The products I use to make these pendants are mango seeds, and paint. That's all I can share about how I make my creation. I will add, that it is a very timely process and each pendant is handcrafted from start to finish.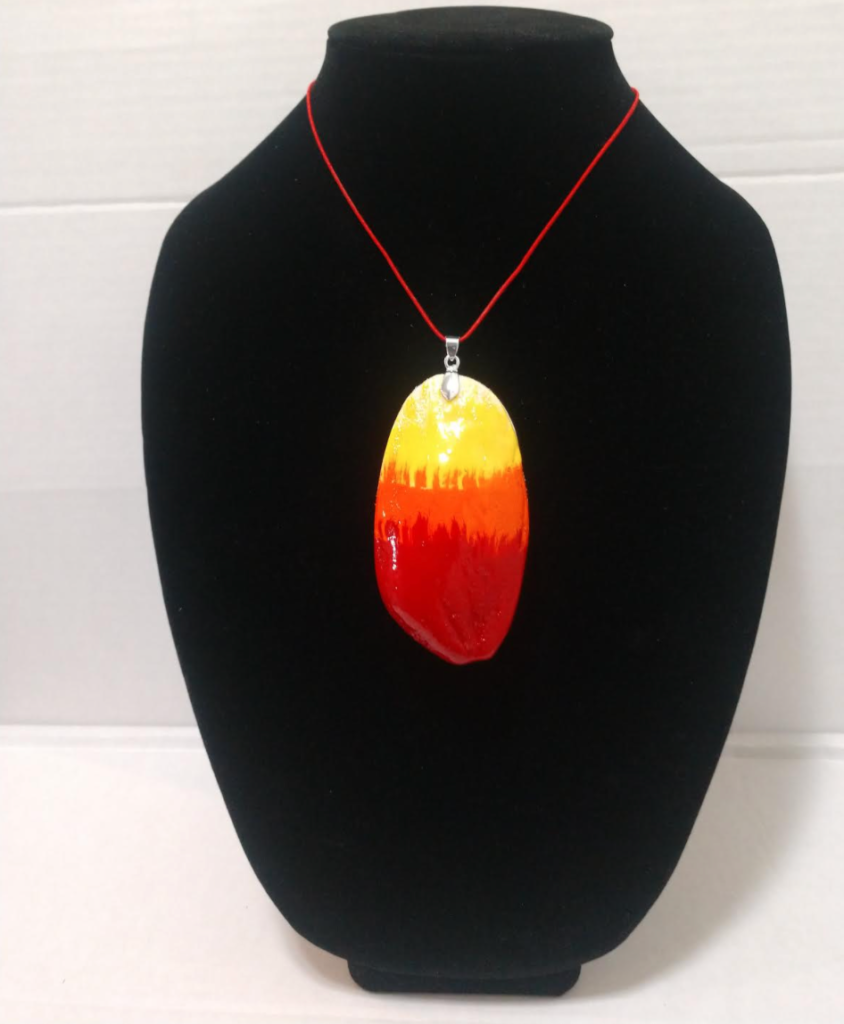 DFN:

I understand each pendant is unique. No two are alike. Where do you get your inspiration for each design?
Green: Yes. Each pendant is unique and one-of-a-kind. Before I start painting, I have to get in my creative zone, which means turning on my SiriusXM radio to the Water Colors jazz station. Once I do that, I'll look at all of my paints to see what three colors I'm going to work with. After I select the paints, I just go with the stroke of the brush and paint until it all comes together. So, my design inspiration may come from the music that I'm listening to at the time, or by the thought of someone, or situation.
DFN:

Have you ever created jewelry or art like this before?
Green: No, I have never created jewelry or art like this before. This is the first time in my life that I've taken art to this level.
DFN: That is so inspiring!

Who has been your biggest inspiration through your new journey?
Green: Without question my wife Esther and my daughter Hope. They're always the first ones to see what I'm working on. So, when I get their reactions to my finished pendants, they give me the inspiration to keep going on my Sow Good Seeds journey.
DFN:

Where would you like to see your new business adventure in five years?
Green: Within five years, I'd like to see my pendants in high demand by people of all walks of life. I would love to see my pendants worn in fashion shows, photoshoots, and worn by celebrities.
DFN: That's a great goal.  Tell us.

Has the pandemic hurt or helped your new business?
Green:  I feel that the pandemic has given me more time to perfect my craft and take my mind off of the current situation. At least, while I'm making pendants. So, I guess I could say, it's been a sort of help.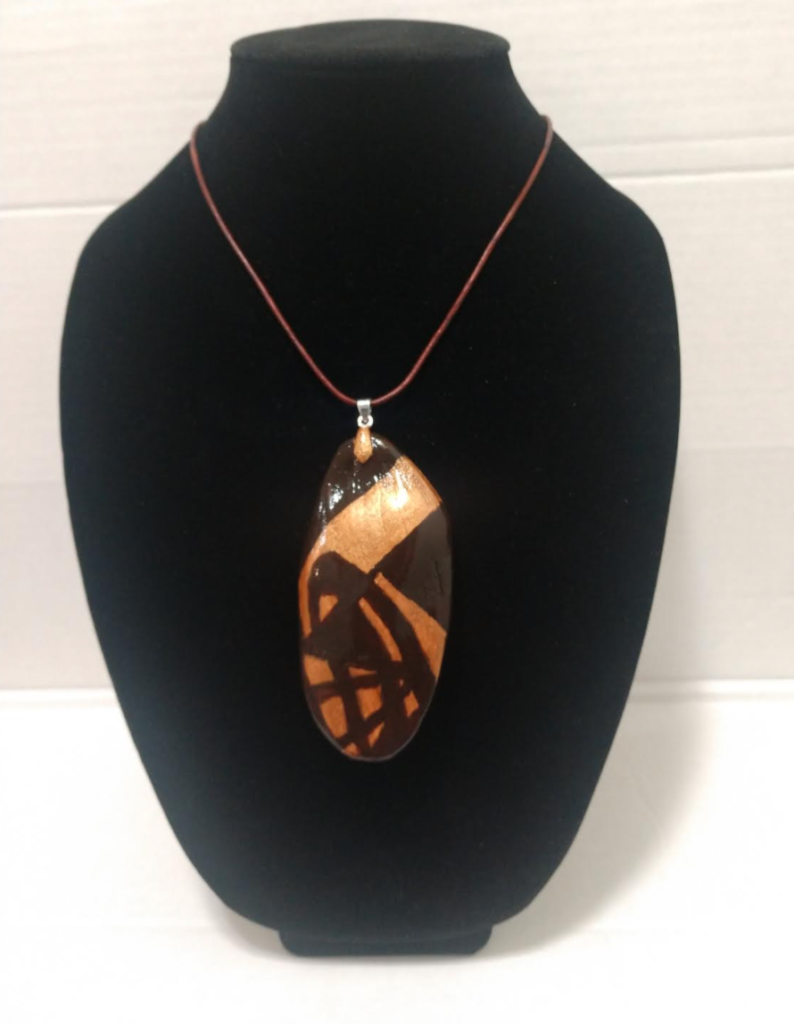 DFN:

What has this new avenue of business and creation done for you personally?
Green: Personally, it has given me a great opportunity to share my pendants with the public and bring smiles to many faces with my Sow Good Seeds Collection. For that, I'm very grateful.
DFN:

What type of advice can you give DFN readers who may think they have a creative idea, but are afraid or intimidated to get started?
Green: My advice would be to listen to your creative mind, and follow through with your idea. Share your creations with the world. Go for it!
DFN: How does a new client shop your pendant selection and place an order?
Green: My entire Sow Good Seeds Collection of reversible pendants can be seen on my Instagram @themlgart. If anyone would like to order a pendant, they can leave me a DM with the pendant number or, I can be reached via email at
Mgreen1002@gmail.com. 
DFN: Thank you for sharing your beautiful pendants with us. It was wonderful speaking with you.
Green:  Thank you so much for the opportunity! Great speaking with you too!
Team DFN here at Detroit Fashion News enjoys focusing on Michigan talent and is proud to support local creatives and small business owners in the fashion and beauty industry. Mark Green is an excellent representation of a creative and talented individual who is allowing his using the quiet time during the pandemic to listen to his inner voice and create beautiful pieces of jewelry. Please follow him on Instagram and like his photos. A new product photo is shared on his page almost every day.
Disclosure – This post may contain affiliate links. By clicking and shopping, you help support Detroit Fashion News and allow us to keep reporting on all things fashionable.