Carla Busso: Carla Busso Handbag Atelier
Carla Busso is a woman with style and good taste. She's one who sees the beauty in "different" and enjoys gorgeous shoes and handbags like the rest of us. But, Carla doesn't just wear and collect nice handbags while wearing beautiful shoes. She designs them. Carla Busso designs handbags of all sizes including stylish clutches for a night-on-the-town and shopper-size bags that fit all of a woman's essentials for the day (or night). What draws me in is the Argentinian leather, the vibrant tones, the detailed metal accents, and the bold stripes. What is also impressive is the fact that she's a professional woman following her dreams and making things happen for herself. Recently, I had a chance to learn more about this cool & unstoppable female designer and her great handbag line, Carla Busso Handbag Atelier with an exclusive interview.  I hope you enjoy her story as much as I do. Grab a cup of tea, read and enjoy!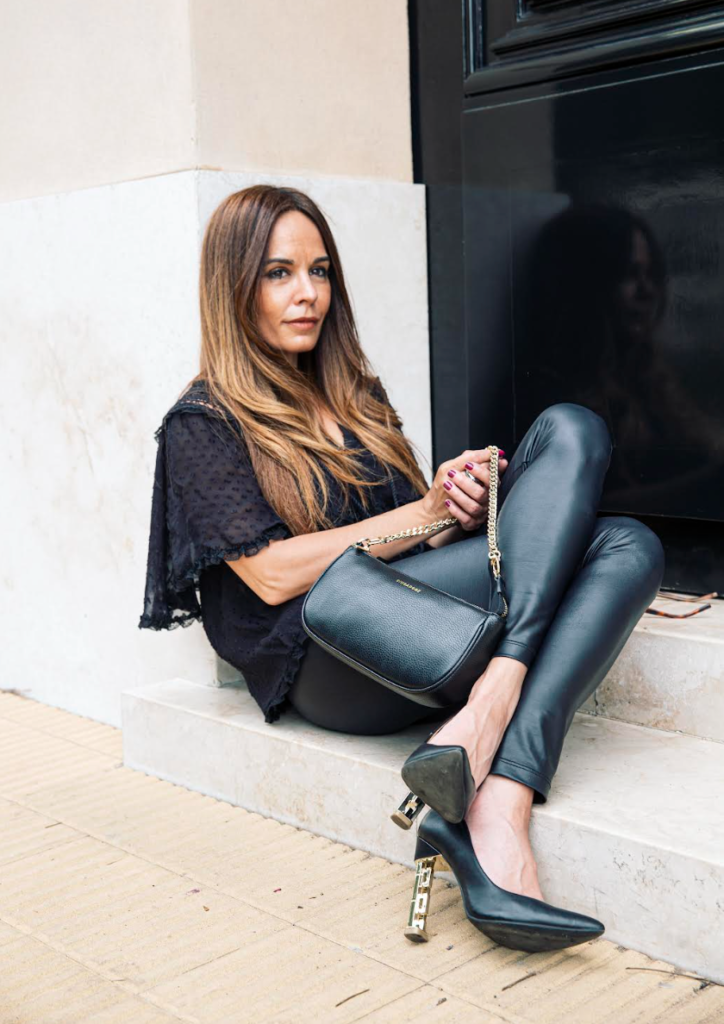 Carla Busso: Carla Busso Handbag Atelier Exclusive Interview
DFN: Hi, Carla! Thank you for joining us! Please tell us about Carla Busso Handbag Atelier and how your fashion business came about.
Busso: Hello, happy to join you today. Carla Busso Handbag Atelier was born due to several circumstances: First, the need to do something creative in my life (for more than 20 years I worked in the corporate world); and the acceptance of dress style and my taste for accessories among my colleagues and friends. At some point, it was very common for me to receive comments such as "Where did you buy this bag?… And, those shoes?" And so on…. In fact, every time I came to the United States, I would be asked these types of questions at the airport or when checking in at the hotel I was staying at. I think the acceptance of my "elegant but fun" style appeals to American women as being "different".
DFN: Did you always know you would be a handbag designer? Did you have other aspirations when growing up?
Busso: I have always loved handbags and shoes. I would tell you that they are my weakness. So at one point in my life I told myself that I would not be able to use or buy all the bags I liked and then the challenge began. I thought it would be very interesting if I could create all the handbags that I would love to use and make them available to women who follow the elegance style 24/7 no matter where you are. You dress to love and praise yourself, you dress to feel pretty and attractive, you choose the best accessories because you deserve it.
DFN: What inspires you to design?
Busso: What inspires me the most to design are women who have been icons of fashion and sophistication. For example, Grace Kelly, Sofia Loren, and Jackie Kennedy. I think these women excellently adapted the concept of "less is more". That is, they wore a couple of basic comfortable outfits, and the accessory they used made a difference.
DFN: What is your favorite handbag that you've designed and why?
Busso: Wow….I have several. I would tell you the bag I like the most is our Emblematic Tote. It is a bag that accompanies you throughout the day. You can carry your "essentials" (wallet, tablet, cosmetics, cell phone, keys, and…why not, even a sweater in case it gets cold). I love it because it shows me that the bag that goes with your entire wardrobe doesn't always have to be black, white, or sober colors. You have a multicolor bag that goes with most of your outfits. I love the motto: breaking the rules.
DFN: Who do you design for? Meaning, who is the perfect Carla Busso client?
Busso: I do it for that woman who does not like to follow the rules of fashion but likes to create her own style. I design for the woman who wears what she likes and makes her feel unique. That is why our collections are made in a low number of units. I think our client loves to feel unique and enjoys using quality products.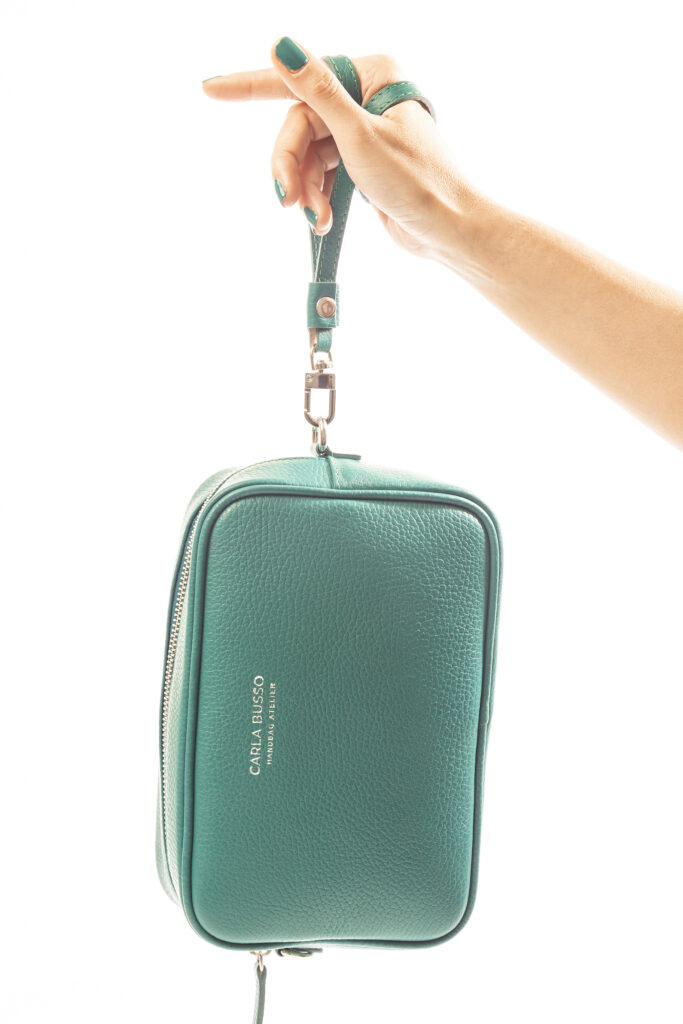 DFN: What should a woman look for when choosing a new handbag?
Busso: For me, quality is in the details. When designing a bag, I pay a lot of attention to the opening style (trapezoid-shaped bags can be fun, but impractical. If the opening is small, you never find anything inside). The quality of the fittings and zips are very important. They must be good and light because, otherwise, the bag becomes too heavy to carry with you all day. A rigid bag can be very nice but if it does not adapt to your body, it becomes uncomfortable to carry, and you will ultimately leave it in your wardrobe.
DFN: What inspired the unique design behind the Carla Busso Chek Jawa Tote?
Busso: I think it was the combination of looking for simplicity, minimalism, fun, elegance, and practicality. Simplicity due to its symmetrical and straight shape. Fun to be colorful and practical because I can carry everything throughout the day. Elegance, you tell me your opinion, haha. To me, there is not a woman who wears it and does not look elegant…. :).
DFN: Where can our readers purchase your handbags and clutches?
Busso: We mainly market our products by word of mouth. We like uniqueness, so to that woman who wants to feel unique, we invite her to try our products. We are very much focused on the American woman, but anyone in the world can buy our products through our website www.carlabusso.com or IG @carlabussohandbags.
DFN: I understand you have a knack for finding the beauty in life and you enjoy beautiful things. Is there a beautiful moment in time that you've experienced that sticks with you to keep you motivated & driven?
Busso: I believe in all forms of expression, and design is one of them. I find the greatest motivation when our clients send us messages telling us how comfortable our products are, and how much they value the quality of our leather handbags. I am inspired by observing how the independent woman develops herself in different environments, and I try to create something for her "own style" so that she feels unique by wearing our products.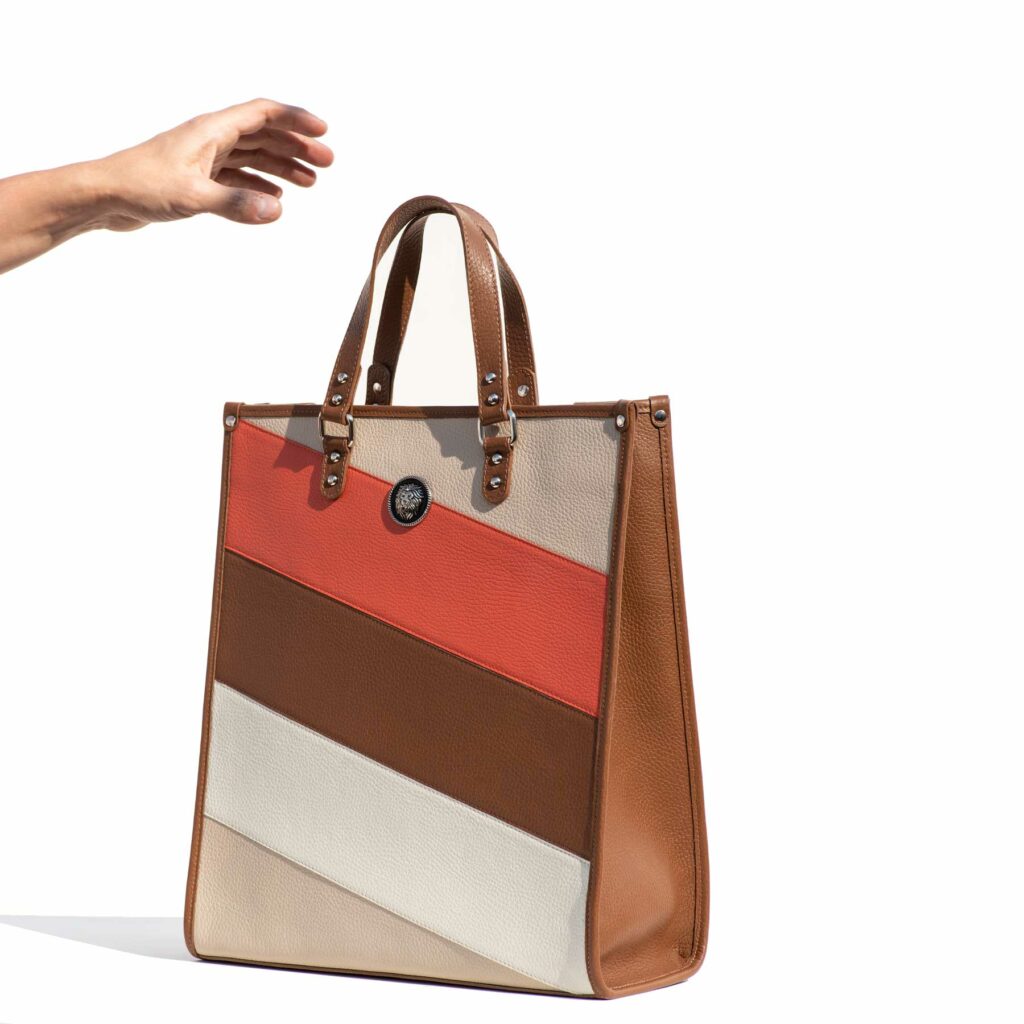 DFN: Many of our Michigan schools such as Michigan State University, the College for Creative Studies (CCS), and Wayne State University (and more) have excellent fashion programs for young hopefuls and creatives. Many of our local fashion students read our interviews and articles. Do you have any advice for our student readers as they begin their careers in fashion design and as they launch new collections and first pieces?
Busso: You know, I strongly believe that in order to be a successful professional you must educate yourself. To me, college and education as a whole are key not only for a successful professional career but for a fruitful life as well! I believe that having a learning method, being organized in your ideas, planning and ultimately executing are key fundamentals. I believe that the best advice I can give you is to believe in your ideas, have a vision as to where you want to go with your products or whatever it is you are creating, make the decision, and go for it. Focus on your goal, whether this is a design of a simple keychain, the creation of a complete collection, or a multinational business. You will find many setbacks along the way, but if you have conviction and believe in what you do and in yourself, you will get there.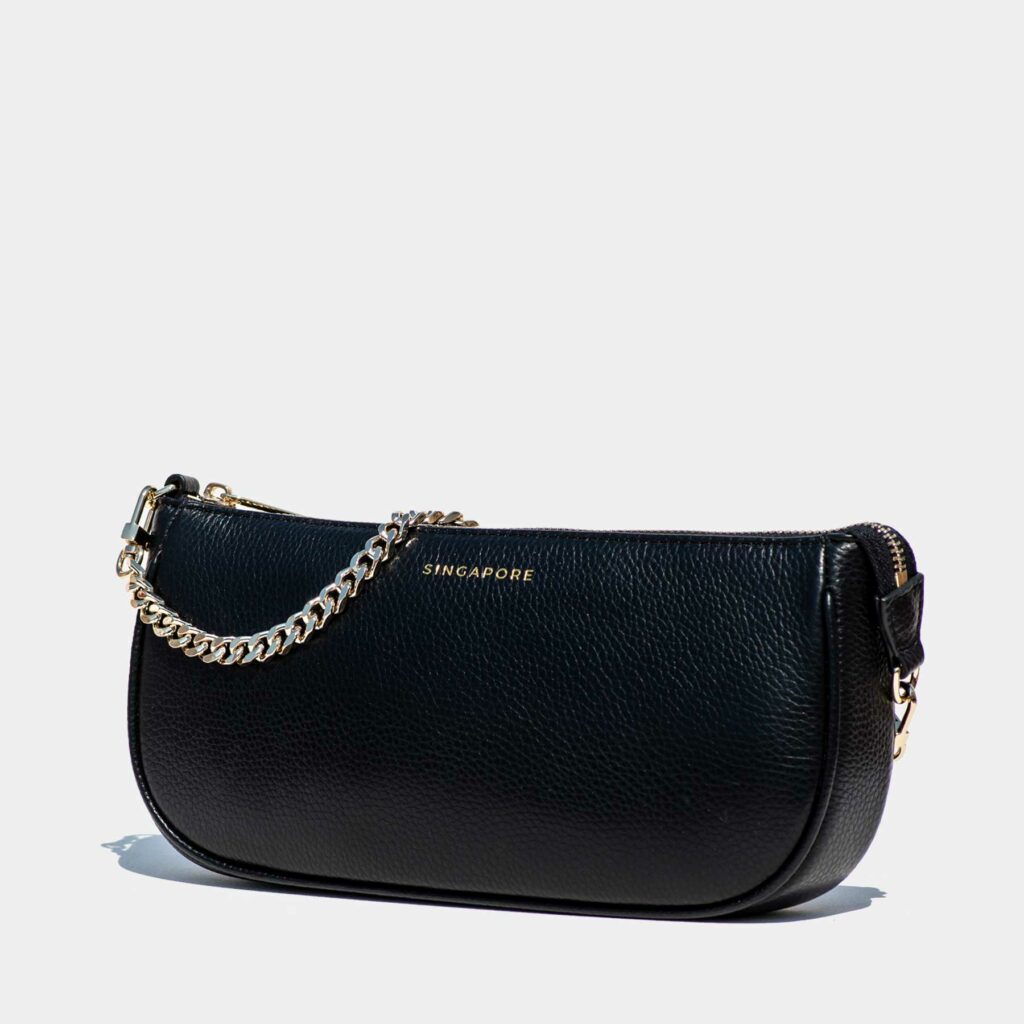 DFN: Thank you so much for your time today and for the great discussion! It's been a pleasure. 
Busso: Thank you. I appreciate the opportunity!
To shop Carla Busso Handbag Atelier, please visit www.carlabusso.com. You can also catch up on the latest from Carla on Instagram @carlabussohandbags.

Disclosure – This is a collaborative post and may contain affiliate links. By clicking and shopping, you help support Detroit Fashion News and allow us to keep reporting on all things fashionable.