Essential Tips for Flawless Wedding Makeup
Essential Tips Every Bride Should Follow for Flawless Wedding Makeup.
Every bride knows that their wedding is a highly photographed event. It's one day you want to look your absolute best. These are essential tips every bride should follow for flawless wedding makeup.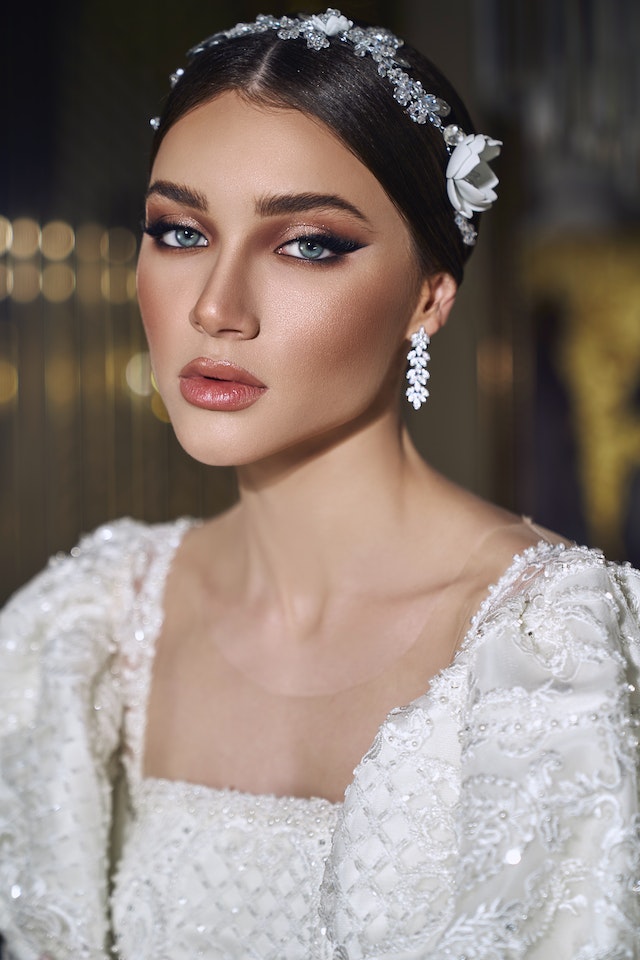 Don't Ignore Your Skin
Your skin is the foundation of your makeup. It's the palette for your makeup artist. You need a good canvas; otherwise, the wedding makeup look may not turn out how you wanted. Take good care of your skin, always. This tip isn't only for soon-to-be brides. Even after the wedding, ensure you moisturize, apply sunscreen, and use quality products.
Provide a beautiful canvas for your makeup artist by taking excellent care of your skin.
Hydrate Yourself Before the Big Day
Hydrated skin is the best for makeup application. Continuously drink water to help hydrate yourself and plump up your skin cells. Aim to drink about two liters a day to help your wedding makeup look glow.
Primer Is a Good Idea
If you've ever painted a house, you understand how essential primer is. And it works the same for your skin. Primer helps prepare your skin and keep the makeup in place all day. You don't want your makeup to look perfect after application but run right before photos. That would be a disaster! The primer will also help smooth your face and blend the other elements.
Use Fake Eyelashes
You want to look your best on your wedding day. People will be taking loads of photos, and you and your partner will be the center of attention. Applying fake eyelashes and eyelash extensions is an easy way to make your eyes pop and stand out on your special day. They'll make you look STUNNING in every photograph.
Cameras tend to wash out eyes, so fake eyelashes can help. Plus, eyelash extensions can last six weeks, so you'll have them for your honeymoon!
Find a makeup artist you love for your wedding day, and don't skip the trial. There, you and your artist will find the best wedding day makeup look for you. Follow the above tips to ensure flawless makeup on your wedding day. You'll be glad you did.
Photo – Babek Subhani
Disclosure – This post may contain affiliate links. By clicking and shopping, you help support Detroit Fashion News and allow us to keep reporting on all things fashionable.