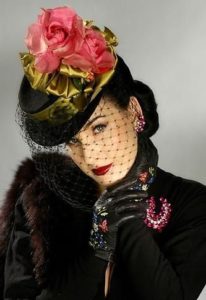 Burlesque star Dita Von Teese, has teamed up with Lime Door, an Australian based branding agency,  to create a  hot new collection for lingerie lovers. Rumor has it the collection will consist of lace and delicate  fabrics that feel great against the skin.  Bra sizes will range from extra small to plus sizes and the line will also consist of feminine underwear and dresses.
The collection will first launch in Australia later this year and then in the United Kingdom in 2012. The line will be carried in more stores with better price options than the Wonderbra line she did a few years back which was only available in Europe.
Photo – Courtesy of fanpix.net.