For over a decade, fashion and technology have had a very meaningful long term relationship. Mobile phone covers and laptop sleeves are just two fan favorites that have done really well for top luxury brands.  Like Louis Vuitton and Gucci, Dolce & Gabbana also has a wide variety of  cases for all the fashion forward gadget lovers out there. The Apple iPad is a hot commodity right now and dressing it in style is the new craze.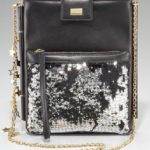 This F/W 2011 D&G case was created for  ladies who love to carry both their iPhone and iPad together. Half of the case is covered in sequins with a top zip closure ready to protect the iPhone.  If one isn't interested in carrying their phone in this pocket, it's perfect for a lipstick and compact too.  The top of the iPad case has a magnetic closure, is made from Italian leather, topped off with a two-toned D&G sign and has a chain attached for a glamorous feminine feel. Love it? We do too!
As you already know, lace is a must have in your closet this season, but don't forget, your iPad needs love too!  This iPad cover is covered in a gorgeous feminine lace and has an open sleeve top for easy access. Also available in the F/W 2011 collection.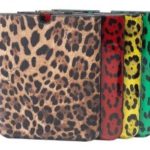 Oh the power of leopard print! These sleeves also have an open top for easy insertion and there are four colors to choose from; brown, red, yellow and green.  This collection is available through the D&G Cruise Line 2011 collection.