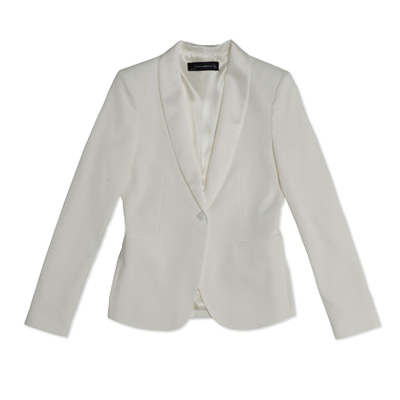 If you think you have to stop wearing white now that Summer is over,  guess again!  The only white items that should be packed away during the Winter months is white shoes, all other pieces of clothing are game this season.  The newest trend and quite possibly the chicest one is the white tuxedo jacket.  This versatile piece is easily accepted for both day and night.
Photo – White tuxedo blazer, Zara, $129, Available at zara.com

Shannon Lazovski is the Founder & Editor of Detroit Fashion News.  Find out more about one of Detroit's top fashion bloggers here!