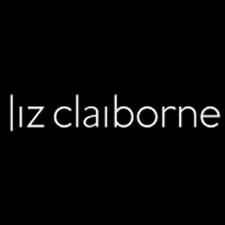 J.C. Penny Co. Inc., a long time license partner of Liz Claiborne brands, will soon acquire several LIZ brands through a number of transactions.  According to Investopedia, LIZ will be selling both the Monet and Liz Claiborne brands to J.C. Penny Co. Inc. for $288 million in cash considerations.  At the same time the popular Kensie and Kensie Girl brands will be sold to Bluestar Alliance  (Bluestar Alliance LLC is known for its ownership and management of several top brands including Sharper Image, Liz Lange Maternity and English Laundry).  On a related note, Dana Buchman will be sold to Kohls.  The selling of the two Kensie girl brands and Dana Buchman will allow LIZ to harvest close to $40 million.  Another shocking change, the license with DKNY, will be forced to expire a year early.
Unfortunately LIZ has decided to make these drastic yet necessary changes due to poor sales among the brands that are about to be sold.  Selling the brands will help them lighten their debt.  The brands may not have brought in high numbers but it's clear they are all brands high in value. LIZ will still own Kate Spade, Juicy Couture and Lucky brands. As LIZ has created a little more room for growth and improvement, experts are still saying it's not wise to buy their stock if they are expecting a quick turn around. Rebuilding the brand will take some time and effort and it may be a while before we see the brand thrive on its rebuilding process and become a winner in the game of retail.

Shannon Lazovski is the Founder & Editor of Detroit Fashion News.  Find out more about one of Detroit's top fashion bloggers here!