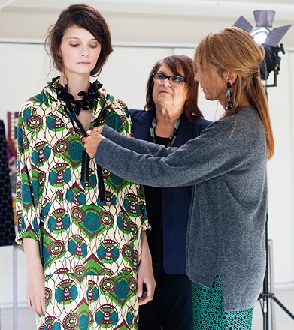 The latest designer collaboration for H&M is Italian fashion house Marni.  The collaboration was revealed in a press release November 29, 2011 stating the partnership will take place in Spring 2012.  The line will be available in 260 stores worldwide and online March 8, 2012.  The collection will stay true to Marni's well-loved signature fabrics and prints.  The mix of prints included will reveal Marni's modern tribal prints, graphic prints and sporty patterns all in a mix of colorful hues. The uniqueness of the Marni Collection will stand true to both the women's and men's line sharing the same bold patterns and original prints.
Photo: Belongs to MTV Style

Shannon Lazovski is the Founder & Editor of Detroit Fashion News.  Find out more about one of Detroit's top fashion bloggers here!