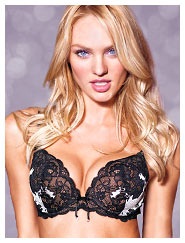 One of the most powerful brands in the world have gotten themselves in the hot seat due to current child labor allegations.  It is being reported that cotton used to make a small portion of Victoria's Secret panty styles have been allegedly linked to child labor.  The specific cotton used for a select number of under garments were from a West African nation of Burkina Faso. Reports have proven a 13-year-old girl who works for the farms is beaten and forced to work by her boss who is also the owner of a cotton field in Burkina Faso. The cotton picked by the girl went to factories throughout the world including one that fashions Victoria's Secret underwear. Reports have also cited the leader of Burkina Faso's organic and fair-trade program as saying that Victoria's Secret did purchase all of Burkina Faso's organic crop from last season. The U.S. Department of Labor has found and reported that child labor is widely used in the production of cotton in more than twelve countries including Burkina Faso, yet a current investigation is currently underway to get to the bottom of this disturbing behavior and it's link to the leading lingerie brand.
As reported on CNN.com, the company that owns Victoria's Secret, Limited Brands, has admitted that back in 2007 the company did "established a pilot program to purchase fairtrade-certified organic cotton from primarily women farmers in Burkina Faso, a landlocked country in West Africa that struggles with endemic poverty. We were committed to this initiative because of its potential to generate life-changing opportunities for some of the world's poorest women."
Limited Brands has also commented that once these allegations were brought to their attention, they have taken it seriously and immediately began working with key stakeholders to deeply investigate the situation at hand.  Limited Brands said they are prepared to take action to prevent the illegal use of child labor in the fields where they source fairtrade-certified organic cotton in Burkina Faso.
Photo – victoriassecret.com

Shannon Lazovski is the Founder & Editor of Detroit Fashion News.  Find out more about one of Detroit's top fashion bloggers here!