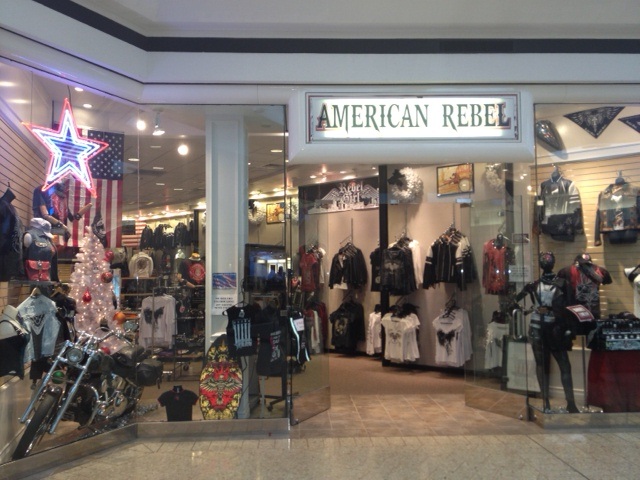 Many of you may remember meeting Cher Bell and the Rebel Girl entourage on day 2 of Fashion in Detroit last year. Bell, the Detroit designer known for her motorcycle jackets and sexy corsets, received a lot of attention in between breaks at the show. Public relations professionals, photographers and bloggers all wanted to learn more about her amazing leather corsets, where to buy them and where Bell has been hiding them all these years. Bell's designs were not featured in the show, but they sure did steal some attention on the main floor in the audience.
For over ten years, Bell has been designing and creating the sexy yet tough Rebel Girl brand.  Made for strong women and motorcycle mama's, Rebel Girl certainly has an alluring vibe, especially for those who love the sensuous scent of  real leather and a love for motorcycle attire.
Rebel Girl is a brand we highly recommend you get to know and we are excited to tell you that it's now being sold at Bell's new location; American Rebel at Lakeside mall.  The store carries every hot riding accessory you can think of.  If you don't ride and just want to look hot in leather, the store is perfect for you too. American Rebel is located in the upper level just outside the women's Macy's store and is filled with hoodies, jewelry, leather coats, leather accessories, leather corsets, tee's and apparel for both men and women. If you choose to stop by and check it out, we guarantee you'll be in for one hell of a ride.
American Rebel is located in the upper level of the Macy's Court at Lakeside Mall, 14000 Lakeside Circle, Sterling Heights, Mi. Store hours are Monday-Saturday 10a.m. – 9 p.m.  and Sunday 10 a.m. – 6 p.m.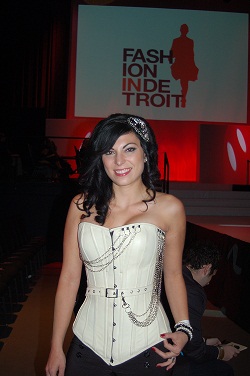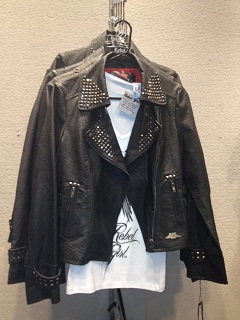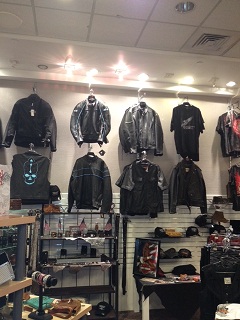 Photos- Property of Detroit Fashion News, Corset photo of Michelle Fionda taken by Tatijana Kunik

Shannon Lazovski is the Founder & Editor of Detroit Fashion News.  Find out more about one of Detroit's top fashion bloggers here!