Fashion in Detroit 2012 was a big hit this past Saturday.  The annual event showcased a wide variety of  designs from fashion design students to internationally known fashion designers as well as national retailers.  The show kicked off by recognizing up and coming talent with creative designs  by fashion students located right here in Metro Detroit.
The first show included designs by five students from the International Academy of Design and Technology Detroit. Although these students are still learning the basics of the industry and it's standards, we would like to congratulate them on a job well done and their efforts. As you can see by the pictures below the clothing made by these students entail not only heart but lots of creativity.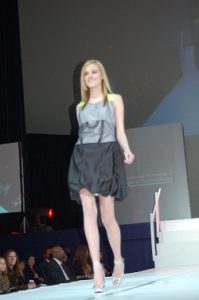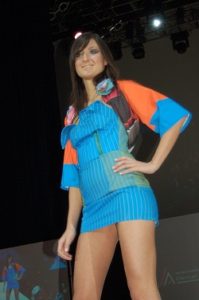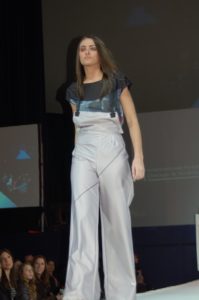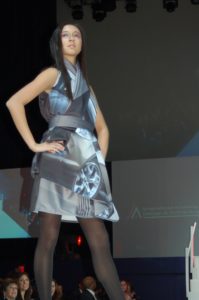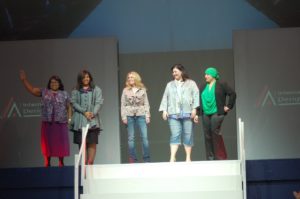 The second group of students known as Amantes de La Moda were led by designer and educator, Dana Keaton.  The ages of the students range from 11-17 years old but you would never know it by seeing their creative ensembles on the runway.  Keaton's students created clothing from recycled materials and everyday objects that we tend to take advantage of from day-to-day including water bottle labels, tea bags, interior car fabrics, shopping bags and potato chip bags.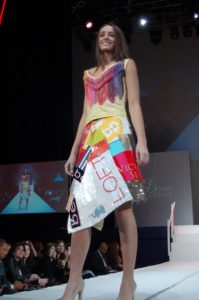 Everyone involved, from educators to family members, did a great job supporting these talented rising stars.  The Fashion in Detroit crowd was very receptive to both shows and some even gave a standing ovation.
Photos- Tatijana Kunik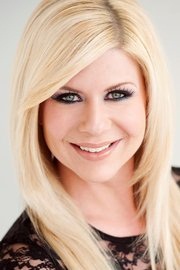 Shannon Lazovski is the Founder & Editor of Detroit Fashion News.  Find out more about one of Detroit's top fashion bloggers here!