Dana Harvey, the owner and talented creator of Harvey's Original Seatbeltbags will be making an appearance in Berkley this weekend. Dana Harvey started designing the Seatbeltbags close to 15 years ago and has now become one of the most sought after "Made in the USA" handbag designers today.  Before he became a handbag designer, Harvey, into old automobiles, was refurbishing an old Buick and found himself having to order an abundance of seatbelt material to finish his project.  Since old cars were made without seatbelts, Harvey had to order the supplies and install them into his favorite car himself.  Needing something to do with the remainder seatbelt material, Harvey created his first seatbelt bag and called it, "The Detroit bag", which was recently featured on a Fox 2 Detroit Style File segment. Now 15 years later, the Seatbeltbags are celebrated "Made in the USA" products and loved by many.
There are only two secret collections released  twice a year.  A Spring collection, which will be released this weekend, and a Fall collection released in the Fall.  Only 250 bags are created and are considered a limited edition. Strictly made out of seatbelt material the handbags come with a lifetime warranty and are flexible and durable for any type of lifestyle.  Prices range from $88 to $354 from clutches to over the shoulder bags. Wallets for men are also included in the collection.
Harvey's Handbags recently held a Facebook contest asking fans where they would like to have a party to lauch their Spring collection.  The store called, City Style in Berkley, won the contest.  This Saturday, March 17, 2012, Harvey's Handbags will launch their Spring collection at City Style during a free open house from 1:00 p.m. – 3:00 p.m. Refreshments and raffles will entertain guests and Dana Harvey himself will be attending to visit and take photos with fans and talk about his latest collection.
City Style is located at 3017 W. 12 Mile Rd, Berkley.  To RSVP for the open house, please call 248-548-2489.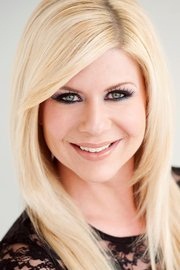 Shannon Lazovski is the Founder & Editor of Detroit Fashion News.  Find out more about one of Detroit's top fashion bloggers here!