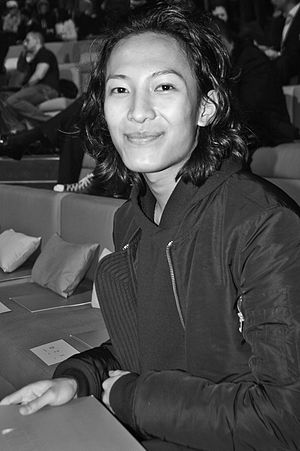 Former Alexander Wang employee Wenyu Lu, filed for a $50 million law suit in the Queens Supreme Court about two weeks ago.  His case? He allegedly claims that himself along with his brother, Dennis, maintained sweatshop-like conditions in the Alexander Wang New York factory.  Lu claims he worked 16 hour shifts and more in an office with no windows and contracted an illness due to a poor and unhealthy work environment.  A few days after Lu filed his report, a female employee added her name to the civil action suit as well. Resources say she claims she worked 90 hour work weeks in the same New York factory and that she and Lu were both fired after filing for workman's comp.
On March 6, 2011,  Alexander Wang's representatives denied all allegations to Women's Wear Daily stating,  "The company takes its obligations to comply with the law very seriously, including the relevant wage and hour regulations, the payment of overtime to eligible employees and having a safe working environment for all of our employees. We will vehemently defend any allegations to the contrary."
Looks like these objections will have to be heard in more court proceedings as Lu has now filed a motion to discontinue the case so it can be refiled in federal court.
Photo – Courtesy of Wikipedia

Shannon Lazovski is the Founder & Editor of Detroit Fashion News.  Find out more about one of Detroit's top fashion bloggers here!