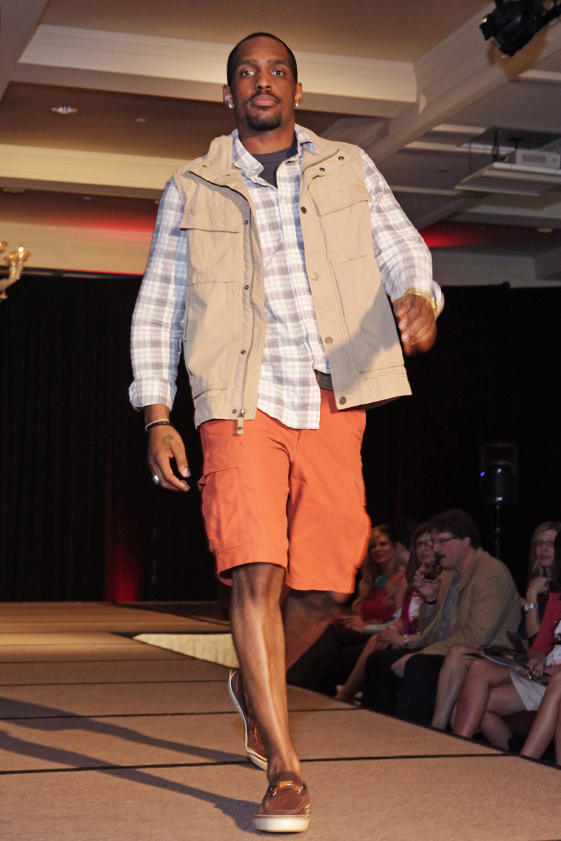 The Village of Rochester Hills Spring Fashion Show at the Royal Park Hotel in Rochester, Michigan featured new Spring arrivals from ten retailers of the Village of Rochester Hills including; Francesca's, GAP, The Buckle, Eddie Bauer, Moosejaw, Chico's, Parisian, Ann Taylor, White House Black Market, Banana Republic, and more. The main focus on the runway were individual retail Spring arrivals and trends.  Many of the ensembles displayed pastels, flower patterns, color blocking trends, trench coats, men's shorts & casual wear, denim, colored jeans and accessories for both men and women. Each of the retail stores involved in the show had its own Spring flair. A bonus show by fiber artist, fashion designer and celebrity stylist, Cynthia LaMaide, wowed the crowed  by starting the show (which she also styled) with her hand-made collection.  Each piece was made by Cynthia herself specifically for the Rochester show.
If you missed the show and would like to see the collections click  here for a photo gallery of the Spring Fashion Show held by the Village of Rochester Hills courtesy of Olga of DSP Fotographie .
Here's a recap of what each retailer shared on the runway.
Cynthia LaMaide: Long, flowing one and two piece dresses handmade by Cynthia who weaves, knits, felts, marbles and hand paints each silhouette.
GAP: Brightly colored skinny jeans and leggings, nautical stripes, floral patterns and colorful mini skirts.
Eddie Bauer: Known for their comfy layers, Eddie Baur displayed brightly colored trench coats, khakis, plaid shorts for men, cropped pants for women and Spring jackets.
Chico's:  Flowing blouses w/ fringe, cropped pants, turquois colored accessories, denim & floral prints all for the sophisticated women.
Parisian's Karen Kane:Signature black wrap dress that every Karen Kane fan adores and floral prints and blouses with cut out shoulders.
White House Black Market: Surprisingly they displayed lots of bright colors and floral patterns in corals and pinks with a few black and white basics for old times sake.
Ann Taylor: Traditional high quality, sophisticated, chic style. Many fun, bright colors. Great for the country club crowd.
Banana Republic: Hip fashion for the younger crowd. Stylish and clean, classy looks that can be professional or casual.
Moosejaw:  Featured grey wigs and fun models pretending to play flutes as they marched on stage.  Certainly an eye catcher,  the fashionable show sported athletic wear and sporty basics.
Buckle: Displaying hip and trendy fashions for the younger crowd, some of the models were dancers fromThe Pointe Academy Dance Center that  wore extravagant make up with their brightly colored wardrobe including colored jeans and fun denim straight from the stores shelves.
ABOUT THE VILLAGE OF ROCHESTER HILLS
The Village of Rochester Hills is an upscale, open air shopping center with 375,000 square feet of retail space. The Village offers shoppers 50 stores, anchored by Parisian and Whole Foods, notable restaurants, tree-lined boulevards and convenient parking. Visit http://www.thevorh.com/ for more info.
Photo – J. Singleton of J. Singleton Photography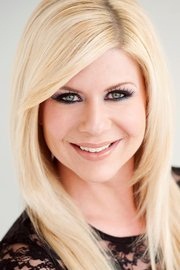 Shannon Lazovski is the Founder & Editor of Detroit Fashion News.  Find out more about one of Detroit's top fashion bloggers here!