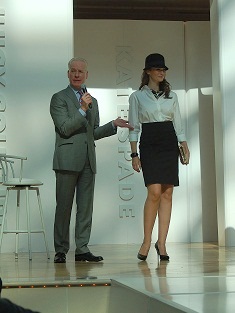 Project Runway mentor and Chief Creative Officer of Liz Claiborne Inc., Tim Gunn, will make his way to Somerset Collection in Troy on May 5, 2012. Gunn will host a Spring 2012 fashion show featuring collections from Juicy Couture, Kate Spade New York and Lucky Brand Jeans in Somerset's North Grand Court starting at 1:00 p.m.
Guests who make a purchase of $150 or more will be invited to meet Tim Gunn, have  a photo taken with him and walk away with a limited edition signature tote.  Purchases must be made on or before May 5th at the Juicy Couture, Kate Spade New York or Lucky Brand Jeans shops at the Somerset location only.  Receipt of purchase must be shown at the event to obtain a spot in the VIP area after the fashion show.
Gunn, author of  'Gunn's Golden Rules: Life's Little Lessons for Making it Work', has experience in lecturing on fashion and lifestyle design and is an honorary chair of fashion design at Parsons: the New School for Design where he started his career in 1982 as assistant director of admissions and then soon became Associate Dean of the school.
Gunn is well-known for his stylish wardrobe expertise and brings both fun and humor to the runway.  I've personally been to his last two events at Somerset Collection and I can tell you he has a stunning personality and a fun and unique way of words while commentating.  This is an event you won't want to miss.
Somerset Collection is located at 2800 W. Big Beaver Rd.  Troy, Mi.
Photo – Tim Gunn commenting on a Kate Spade outfit during his Somerset Collection Fashion Show in 2010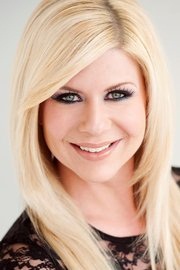 Shannon Lazovski is the Founder & Editor of Detroit Fashion News.  Find out more about one of Detroit's top fashion bloggers here!