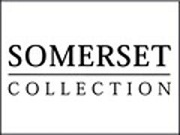 Dozens of Somerset Collection merchants are eager to anchor a new Downtown Detroit Days at the end of June. The one-weekend-a–month Somerset Collection CityLoft, originally debuted last summer in downtown Detroit.  The idea was such a hit, it's finally returning and many are very excited to participate.
"CityLoft was successful on so many levels … our retail partners met new customers and showcased new merchandise, nearby retailers and restaurants saw an increase in their business, and the enthusiasm from our guests about downtown shopping demonstrated that innovative retail concepts can find a home downtown."  Explains Mr. Forbes of the Forbes Company.
"Our vision for a thriving urban neighborhood continues to take shape thanks to the efforts of The Forbes Company, Somerset Collection and countless companies and individuals investing in office, commercial and residential projects," he said.
Mr. Forbes added, "All of us, from city, to suburb and throughout Michigan, benefit from a flourishing, engaging downtown Detroit with local, regional and national appeal."
Downtown Detroit Days was originally conceived in the mid 1950's  by Detroit's leading merchants including Hudson's, B. Siegel, Himelhoch's, Winkelman's and Hughes & Hatcher.  The twice-yearly event  featured storewide sales, entertainment, art displays and secret shoppers nd ran through the mid 1980's.
The current CityLoft will include close to three dozen Somerset Collection merchants and nearly 40 retailers and artisans from the  Metro Detroit area.  Each merchant will operate a mini-version of their store at the Downtown Detroit Days Marketplace atop the Premier Parking Garage on Woodward Avenue which will be located across from CityLoft.
Sponsored by Quicken Loans and Rock Ventures, CityLoft will run June 28 – 30, July 26 – 28 and August 16 – 18 from 11am – 7pm.   The opening of CityLoft's  new location at 1261 Woodward Avenue between Grand River and State, will be the centerpiece of a much-anticipated revived Downtown Detroit Days. During each CityLoft/Downtown Detroit Days event, artwork by Detroit-area artists as well as Detroit retail memorabilia will be on display in Woodward Avenue storefront windows.  Guests will also be able to enjoy live entertainment and modeling at CityLoft and the Downtown Detroit Days Marketplace. It has been said that special "secret shoppers" will also be walking around passing out gift certificates to random guests.
The new, 6000-square-foot CityLoft is located at 1261 Woodward Avenue between Grand River and State. Guests to CityLoft will receive a gift with purchase from each merchant and a $10 Somerset Collection Gift Card with every $100 purchase. Downtown Detroit Days Marketplace will be located atop the Premier Parking Garage (former J. L. Hudson store), across Woodward from CityLoft.
Complimentary parking will be available in Premier Parking Garage and complimentary shuttles will operate between CityLoft and Somerset Collection each day from 11 a.m. – 7p.m. A  vintage trolley will offer complimentary rides to all guests between 11 a.m. – 2 p.m. between CityLoft, downtown offices and hotels and destinations in midtown.
Retailers and artists wishing to participate in each CityLoft/Downtown Detroit Days event should visit the "contact us" tab on the Somerset Collection web site (www.thesomersetcollection.com) before June 15.  In the subject line write "CityLoft participation."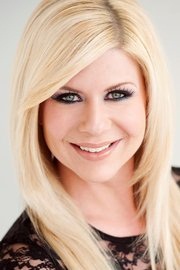 Shannon Lazovski is the Founder & Editor of Detroit Fashion News.  Find out more about one of Detroit's top fashion bloggers here!