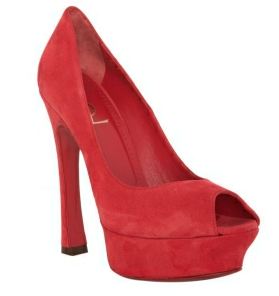 Yet again our favorite red-sole shoe maker, Christian Louboutin is in the news again. This time he has lost another red-sole lawsuit only this time the loss was in France.  Last week a French judge ruled in favor of Zara regarding Christian Louboutin's red-sole trademark.  The suit began last year in 2011 when Louboutin tried to stop Zara from selling a select pair of red-soled high heels because he thought the shoes might create a "consumer confusion". The judge  originally sided with the plaintiff, but after Zara challenged the decision, the court of appeals ruled last June that Louboutin's trademark registration was too vague.
Last week, the Cour de Cassation upheld the court's June decision and sentenced Louboutin to pay Zara a minimum of $3,600. This barely covers Zara's legal fees, but it is another shot against Louboutin's red-sole trademark.
You may remember our story about Louboutin having a case against Yves Saint Laurent in New York last Summer.  At this time, Louboutin is currently in the process of appealing this case too.
Do you think Christian Louboutin should continue to fight for his red-sole trademark? Leave a comment below and let us know what you think.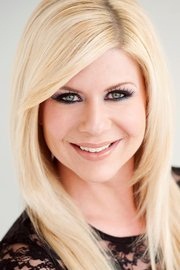 Shannon Lazovski is the Founder & Editor of Detroit Fashion News.  Find out more about one of Detroit's top fashion bloggers here!