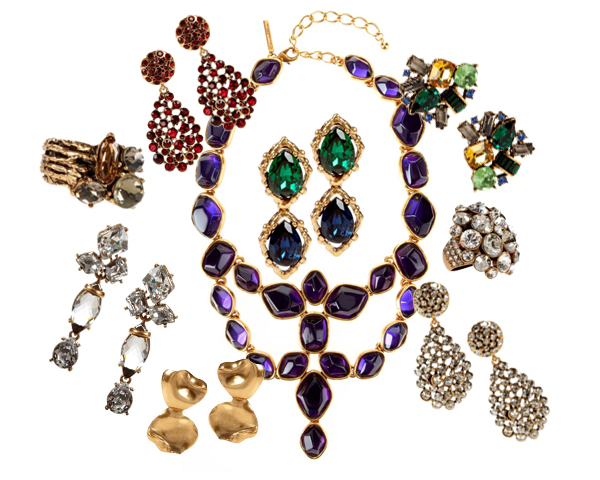 The savvy team behind Rent the Runway is making it easier for you to glam up your wardrobe by adding coveted Oscar de la Renta jewelry into their already fabulous collection.  Currently carrying Erickson Beamon, Dannijo, and Tom Binns, Rent the Runway knows exactly what you need when it comes to making a statement. The jewelry recently became  available on the shopping site that allows fashionistas with a membership to borrow luxe dresses and accessories for a total of eight days.
ELLE recently wrote about their latest addition and interviewed co-founder and CEO of Rent the Runway, Jenn Hyman.  She was quoted: "Rent the Runway is thrilled to add Oscar de la Renta accessories to our roster of over 175 designers. The ornamentation, details, and bold beauty of his designs will truly continue to bring Cinderella moments to all of our members."
A few of the gorgeous additions to the collection include  emerald confetti cluster earrings ($60 to rent, $370 retail), jeweled champagne branch cuffs ($50 to rent, $375 retail), and pave bouquet rings ($35 to rent, $250 retail). Many of these pieces are worth the rental, especially since the rental fees are all priced at under $100. The only hard thing is giving the pieces back once you've fallen in love with them.
Photo – Rent the Runway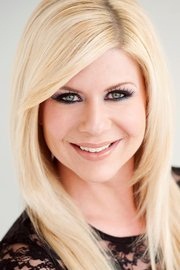 Shannon Lazovski is the Founder & Editor of Detroit Fashion News.  Find out more about one of Detroit's leading fashion bloggers here!