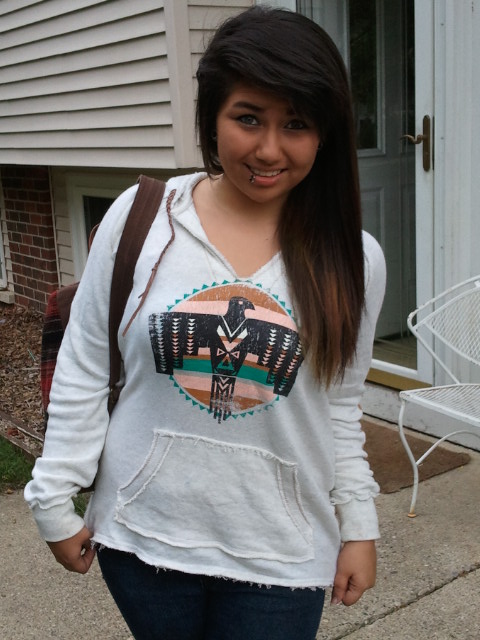 It's never too late to establish a back-to-school style for fall! Watch for these awesome trends at your local mall and be sure to stay ahead of the pack with some of these Southwestern inspired designs! Year after year, you have read articles about these patterns being all the rage for fall. Well, don't let this season pass you by without complimenting your ever-growing wardrobe with something fringed or feathered!
Southwestern prints have been around for hundreds of years. Leave it to the fashion forward teenage trend setters for keeping the timeless desert-toned, neutral hues in-style indefinitely. This fall you will see a flux of the ethnic and tribal patterned textiles and fabrics in almost every store at your local mall. Lucky for us this is an infinite look for both men and women to enjoy.
Pac Sun has done a tremendous job of ensuring their patrons have a plethora of Southwestern raiment to choose from. The Nollie Side Pannel Body Con Skirt sells for just $19.50. This skirt comes in a few different designs and the telltale blues, teals and reds emit that casual living personality we look for in Aztec styles. Another tee-rific buy is the Billabong Graphic Tribal Muscle Tee for girls. This tee comes in charcoal, has a 24" back drop, front waist stop and comes complete with that ever-obvious tribal pattern across the front. One great attribute is the flowing, non-fitted appeal this shirt has; it's great for girls of all sizes. Making a huge comeback this season is the poncho. Remember the moccasin rage last fall? Well, Billabong offers a Show Down Low Down Tribal Poncho for $59.50. This is a fabulous deal for a piece that will keep you warm and toasty in those sometimes very cold classrooms! Be sure not to overlook the Serene Morning Poncho by Roxy. This light number is truly fitted for a crisp, fall day in Detroit. Rounding out your Pac Sun selections is my all-time favorite hoodie for this back-to-school season: The Billabong Follow Love Pullover Fleece. Once you pick up this natural colored hoodie, you literally won't want to put it down! Braided drawstrings, exposed stitching and a southwestern inspired eagle safeguarding your chest round out the logic behind pairing this with every pair of jeans you own! Offered at a steal for just $49.50, it's hard not to make this your favorite piece as well.
The Buckle is a great go-to place for men with great taste! Being no stranger to the Southwestern fad, several pieces stuck out in this seasons' line. The Obey Hawkind Sweatshirt is a nice, mild hoodie that has a subtle monochromatic pattern and raw edge appeal. For those men who are a bit more laid back in their wardrobe, this sweatshirt will align nicely with everything you already own. The Retrofit Blanco Baja Pullover is another great hoodie-right out of 1989! This woven number is a definite must-have for any guy wearing Vans and Buffalo Bradys. You'll find these hoodies available for just $39.95, incredibly affordable for back-to-school must-haves. And what's a hoodie without some moccasin style boots? DSW has come through for us yet once again catering to any possible trend. Introducing, the Cole Haan Men's Air Grant Mid Boot. This stylish footwear claims all of the properties of an American-Indian moccasin with some added flare. Available in Stone/Blue or Brown/Chocolate, this shoe can be worn dressed up or dressed down.
Keeping up with this seasons latest wear isn't a difficult thing, the malls around the Metro Detroit area have you covered! Good luck and remember…stay in school!!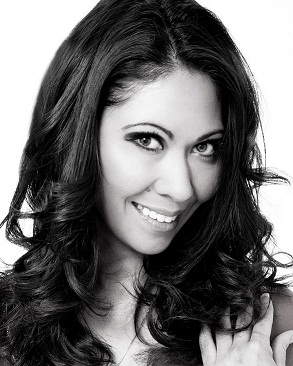 Melinda Ann Prince is a radio personality out of Detroit, Michigan. She can be seen on the red carpet covering events from the Sundance Film Fest to the Entertainment Choice Awards. To read more about Melinda click here.