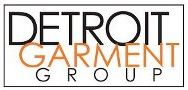 Finally, a new supporter of our local fashion industry has arrived here in Detroit.  Wait.  Did I say new?  Well, to make myself clear, the organization, Detroit Garment Group, is new,  but the founder of the group is far from unknown and she certainly isn't new to our city.  Her name is Karen Buscemi and aside from being a fashion icon here in Michigan and the Editor of Styleline Magazine, believe it or not, Buscemi has found another positive and effective way to help the many fashion designers and student hopefuls within Detroit's fashion community.  Adding another hat to Buscemi's collection, she is now known as the CEO of Detroit Garment Group and plans to help bring Detroit back in a fashionable way.  Her goal is to help empty storefronts in Detroit find new tenants and help individuals within the fashion community find jobs and a place to call home in the industry.
To start off with a bang, Buscemi is leading Detroit Garment Group into two meaningful projects. The first project is called, The Hudson District Project.  This project will work at filling empty storefronts on Woodward, Grand River, Broadway and Gratiot Ave, all located downtown Detroit. During the efforts of getting the storefronts occupied with respectable retailers and business owners, beautification efforts will also take place.  Once the project is well underway and the renovated storefronts are ready for customers, local, national and international shoppers will be introduced to the developed areas.
The second project on Detroit Garment Group's "to-do" list is called, Industrial Sewing Certification Program.  This program is geared to provide education and employment opportunities at an area technical school.  The plan is to provide high school students the necessary skills required to obtain jobs in Detroit's apparel manufacturing industry. The group has recently partnered with Focus Hope. There's no new news yet on how the two are collaborating but I'm certain, it's going to be big news once they are ready to release the details.
If you would like to learn more about the Detroit Garment Group and their projects, plan on visiting their first ever open house this Saturday, November 10, 2012 from 12:00 p.m. to 3:00 p.m.  The "Getting to Know You" event is free for all guests and those who attend will receive a tour of the area and an opportunity to network with some of Detroit's finest including; retailers, designers, realtors, bloggers and Karen Buscemi herself.  For more information on this event, click here to connect to their Facebook event page.
The Detroit Garment Group Getting to Know You event will take place at 1274 Library Street, Studio A1, Detroit.

Shannon Lazovski is the CEO of SoGlam Media & Founder/Editor of Detroit Fashion News.  Find out more about Shannon here.