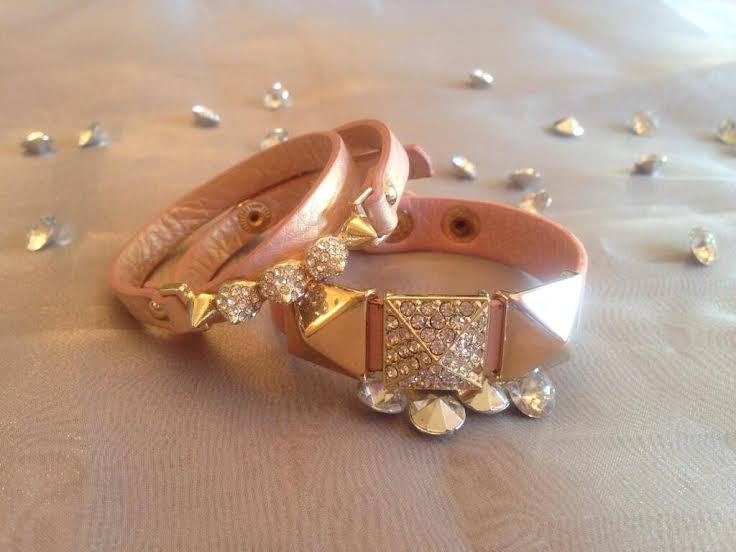 One great thing about working in the fashion industry is coming across awesome little treasures like TringBox Jewelry. Set-up in a private backroom at Style Detroit is where I first came across this not-so-secret collection.
Immediately after I noticed a really fabulous display of gold, leather and sparkling bling I was encountered by an even brighter jewel; the co-founder Suzanne Hall.  Hall sat with Janaye Dixon, a close family friend of hers turned Marketing Coordinator. I adored the thought of hearing her idea of starting a boutique style jewelry company and bringing her loved ones along for the ride. It was obvious to me this collection was different, loyal and exciting.
Hall and her twin sister, Suzette Penn-Hall spent many a weekend shopping at jewelry wholesalers in Chicago. After realizing how very rewarding this was for both of them, they decided to make sure all of their friends had access to the same great pieces and even better, the same great prices! At that point it was only obvious to both business-minded professionals to create 'TringBox: Boutique-style Jewelry without the Boutique-style Prices!'
This was a very fitting company slogan as I perused through piece after piece of wrist candy and rings and was elated by the affordability.  A few of my favorites included the Pave Link Bracelet in gold, the leather wrist wraps and the ever popular Buckle Bracelet. I was lucky enough to choose a few beauties and bring them home with me but the interesting part of this start-up is the strategic way they will put their brand on your body. Aside from an online presence, TringBox now offers home parties, which in the world of a working yet chic and savvy mother is a perfect shopping solution.
Hall explains the TringBox style best by saying, "Our style tends to be chic, bling and a bit edgy. We love our selection of wrap and leather jeweled bracelets! We hand select our pieces from our Chicago wholesalers. Based on supply and availability, our selection of items can and does change. We keep it current!"  If you have the opportunity to see the collection in person, you'll quickly notice how many pieces are very similar to those name brand bauble's you might find at your local mall for relatively high prices. The quality will impress you as will the amount of lavish accessories TringBox has to offer including wallets, rings, necklaces and bracelets.
Not only is this collection perfect for the most fashionable and trendsetting diva, the modest fare makes it a great gift idea between girlfriends of all ages.
The best way for you to enjoy this exciting new collection is by visiting their website, TringBox.com. And as any loyal follower you can locate them on Facebook at facebook.com/tringbox13, follow them on Twitter at @Tringbox, or Instagram at @Tringbox13.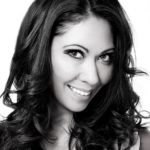 Melinda Ann Prince is a radio personality out of Detroit, Michigan. She can be seen on the red carpet covering events from the Sundance Film Fest to the Entertainment Choice Awards. To read more about Melinda click here.