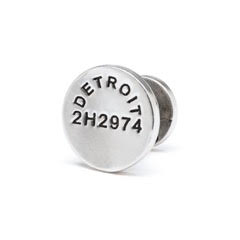 The Caliber Detroit Collection, created to eradicate illegal guns and to put an end to gun violence, consists of bangles, cuff links and cuffs made from illegal guns and shell casings that have been sept from crime scenes or have been turned over during weapon buyback programs. Serial numbers from the illegal guns can be visibly found on each metal jewelry piece and 20% of the net proceeds from each Caliber Detroit purchase will fund future gun buyback and amnesty programs in Detroit, MI.
As a part of Jewelry for a Cause, The Caliber Collection jewelry pieces can purchased in 18K gold-plated, rose gold-plated, and white gold-plated. Cuffs start at $150, steel bangles start at $200 and the steel cuff links start at $250.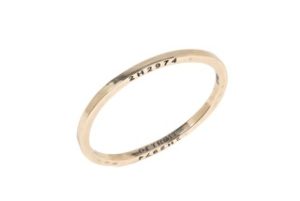 In addition to the Caliber Collection line, the team at Jewelry for a Cause launched "Raise the Caliber" – a national advocacy campaign to end illegal gun violence in America. Within the Raise The Caliber campaign, leaders in a variety of fields are using their talents to raise funds and awareness for victims of illegal gun violence. One of the partners local to Detroit is furniture designer Joseph Jeup, who has created a lighting collection for the initiative. Illegal guns were shredded under the supervision of the Detroit Police Department alongside Joseph Jeup and another Raise The Caliber team member, Mike Bruggeman.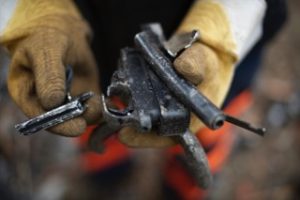 The Caliber Collection and Raise The Caliber will continue to introduce new and exciting products that will help victims of illegal gun violence so keep an eye out for more product launches and new collection designs here at Detroit Fashion News.  Help save the streets of Detroit and purchase your favorite jewelry pieces at jewelryforacause.net.