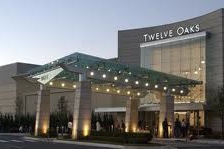 Two new popular stores, Athleta and Garage,  will be opening at Twelve Oaks Mall this spring. Two great stores to add to the Oakland County Mall, in our opinion.  Montreal-based Garage is bringing their first Michigan store to Michigan and it's known for it's trendy, affordable clothes and fun accessories for tweens and teens. A girl's boutique the community feels will be a big hit with local families. The boutique will be located on the lower level near Lord & Taylor and is scheduled to open within the first two weeks of May.
Athleta, known for their high quality fitness apparel is scheduled to open at Twelve Oaks Mall a few weeks later than Garage.  Rumor has it the grand opening will be close to last week of May and will be located on the upper level near Sears.  We've been told, Athleta will bring more to the community than it's amazing fitness apparel.  Athleta also plans to host local races, athletic events and helpful in-store classes.
We'll keep you posted on the grand openings and the upcoming events to be held at Athleta.  Be sure to stay tuned!