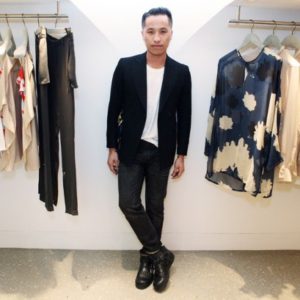 Phillip Lim will host his 10th anniversary show on September 14th and plans to collaborate with the artist behind the Vietnam Veteran's Memorial in Washington, D.C., Maya Lin. Lin rose to fame at a young age of 21  back in 1982 when she won a competition to design the Vietnam Veterans Memorial while an undergraduate at Yale University. Ms. Lin now, with much experience behind her, has moved well beyond that early honor to become an environmental advocate.
Her video "Unchopping a Tree," about deforestation, was aired at the U.N. Climate Change Conference in Copenhagen back in 2009. Her short films about mass extinction aired on the MTV HD screen in Times Square on Earth Day in 2010. And,  a film about her life and work, "Maya Lin: A Strong Clear Vision," won best documentary at the 1995 Academy Awards.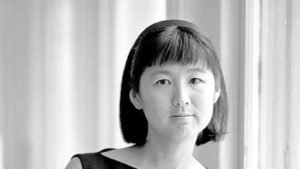 For Phillip Lim's New York Fashion Week Spring 2016 show, she will be creating a memorable installation for the space. Recently, Lim posted a panoramic view on Instagram displaying Maya Lin's earthwork, "Wavefield," located at the Storm King Art Center in the city of Mountainville, New York. Obviously this was a photo proving his proudness behind the collaboration.  As well all know, inventive sets can create extra excitement and an exciting buzz during fashion week. Designers and their creative teams almost always try to out-do their presentations from the year before and strive to provide an outside-of-the-box decorated space for their shows.  Take, for example, Elie Tahari's fall 2015 presentation.  The presentation featured models placed on a platform which revolved and transformed into a miniature forest. Designer shows like Marc Jacobs, Chanel and Betsey Johnson all create buzz during New York Fashion Week but obviously they're not the only ones.  If you want to play on the same playground, one obviously needs to fit in.  But Lim, just might be leading the cool kids this year with a little help from Maya Lin.
Lim's show title, "Stop and Smell the Flowers," is going to be one to remember.  Take it from us.  The show hasn't even started yet and we're already talking about it!
Photo – Top – Phillip Lim in his pop-up boutique at Selfridges London. Photo Credit: Selfridges.  Bottom – Maya Lin, Photo Credit: Pittsburgh Post Gazette