Will and Jada Smith's 17-year-old son Jaden Smith has just been announced as the newest pretty face of Louis Vuitton's Spring/Summer 2016 campaign. We witnessed the announcement on Instagram by the brand's artistic director Nicolas Ghesquière. Bruce Weber was the photographer for the shoot and some of the key photographs of the collection were of Smith in pieces from Louis Vuitton's women's collection which were originally debuted during Paris Fashion Week.
We all know about Smith's extravagant fashion choices, or "forms of expression", so this new campaign starring Smith himself shouldn't really be a shocker. If you are frequent on social media than you already know he was voted one of GQ's 20 Most Stylish Men Alive in 2015, he wore a black-and-white outfit that included a skirt to his prom, and he wore a white Batman suit to Kanye West and Kim Kardashian's wedding.
To be honest, we think Smith makes the Louis Vuitton skirts look pretty cool.  What do you think?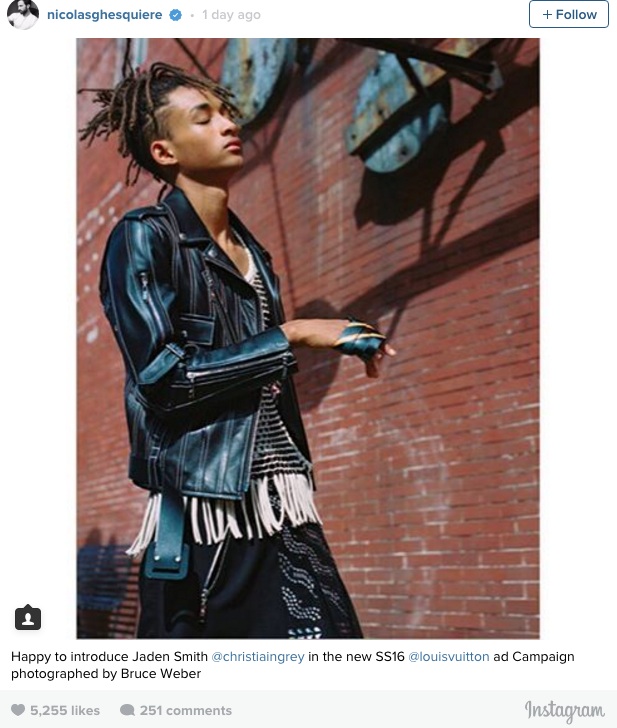 Photo – Nicolas Ghesquière – Instagram