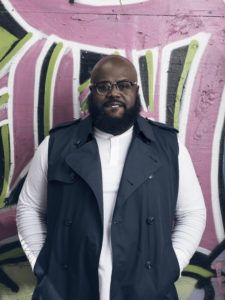 Putting an outfit together isn't always the easiest thing to do, but wardrobe stylist Marv Neal makes it look effortless.
The Detroit native has always been interested in clothing. Citing his love for the 90's, hip-hop subculture is one of his biggest inspirations when it comes to perfecting his craft.
Growing up, Neal purchased a plethora of 90's hip-hop and R&B CDs, and became infatuated with the images inside of the lyric booklets and what the artists were wearing. While flipping through the various pages, Neal noticed a name that kept popping up with almost every one.
That name was Misa Hylton — the creative genius behind the iconic looks of legendary artists including Faith Evans, Notorious B.I.G. and Lil' Kim.
"I put two and two together and I realized she was the one dressing Mary J. Blige and Jodeci and everybody," Neal said. "She was the eye-opener for me for styling."
After following Hylton's work throughout high school, Neal knew for sure that he was going to make his mark within the fashion industry.
"I just started telling people that I wanted to be a wardrobe stylist because I knew it was somebody that took the garments from A to Z," Neal said. "And then, I was always dressed nicely so people always wanted me to go shopping with them and pick out stuff. That's really where the love for it came from."
Although Neal styled his friends and family members often, it was a bad leg break in 2010 that pushed him to officially start his own wardrobe styling and consulting business.
Doctors advised Neal to stay off of his leg for four months, which left him with plenty of time to put things into perspective.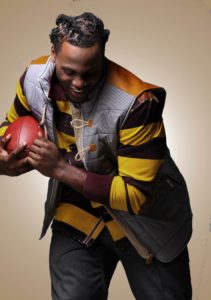 Like anyone starting a business, naturally, Neal had a few reservations.
"I didn't know where I was going to get a client from or how I was even going to get started because it was new," Neal said.
For a while, Neal even thought that he had to pack up and get out of the city if he wanted to become successful in his field.
"I thought I had to leave and go to New York just to do [styling] or go to Los Angeles just to do a photoshoot because I didn't know any photographers, any stores to pull from, hair and makeup — I didn't know any of that," Neal said. "Even though I come from that fashion world, I wasn't in the mix of it then. But good thing I started doing it here because it started taking off."
Sooner than later, Neal found himself working with client after client, with one of the most well-known clients being R&B singer Toni Braxton.
Including his project with Braxton, Neal has countless editorial pieces, runway shows and wardrobe transformations under his belt, and he doesn't plan on pumping the brakes anytime soon.
These days, Neal is working with local music artist Neisha Ne'shae, and continues to partner with stores and boutiques in the metro area like Spoiled Forever, Thrift on the Ave,  Elite Couture and AYV Premium Lifestyle Apparel for various projects.
"Wardrobe styling is not a job where you can say you did everything by yourself because there's always someone helping you," Neal said. "Whether it be someone where you went into their closet to get something, or whether they let you come into their store, people don't have to let you do anything, especially if it's not benefitting them."
Just by doing something as simple as glancing through his Instagram, it's apparent that Neal is in love with what he does. His 6,400-plus followers are never shy about leaving praiseful comments under each picture to congratulate him on a job well done.
Albeit all of his success, Neal is always thinking of what's next to come.
"I think when you're an entrepreneur … you're constantly reinventing yourself or even your business daily — or even sometimes every hour," Neal said.
This summer, sewing classes, editorial releases and shopping parties are all on Neal's schedule. The style expert deemed 2016 as his "Year of Yes," and made a vow to himself during the earlier months to not turn down any project that comes his way.
Neal's "do-it-all" attitude is more than inspiring, but his modesty is what really takes the cake.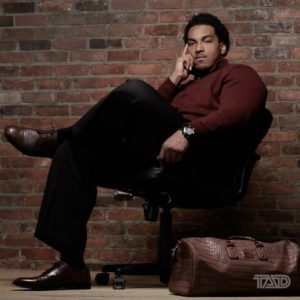 "Do the work and be patient," Neal said. "You don't go from one photoshoot to becoming June Ambrose. You don't go through that kind of stuff and think you're going to become who you want to become overnight. It takes grooming, it takes patience, it takes faith, it takes tears, it takes heartache. It takes a lot to make you who you are. Just take your time and do what you've got to do."
Want to connect with Marv? Check out his website at www.marvneal.com, friend him on Facebook and follow him on Instagram @marvneal.
Written by Evann Webb
*Disclosure – This post may contain affiliate links. By clicking and shopping, you help support our team and allow us to keep reporting on all things fashionable.