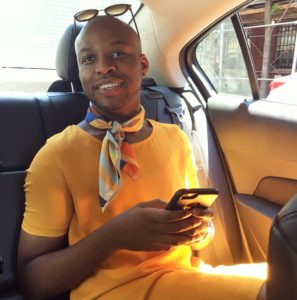 This summer, Bryant Woodson II lived every fashion student's dream. Woodson, a fashion business junior at Columbia College Chicago, had the opportunity to work as the production intern for Stuart Weitzman's renowned shoe company in New York City.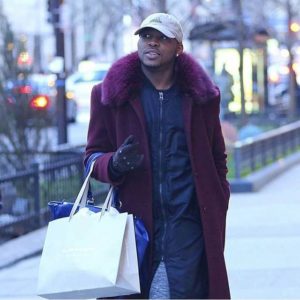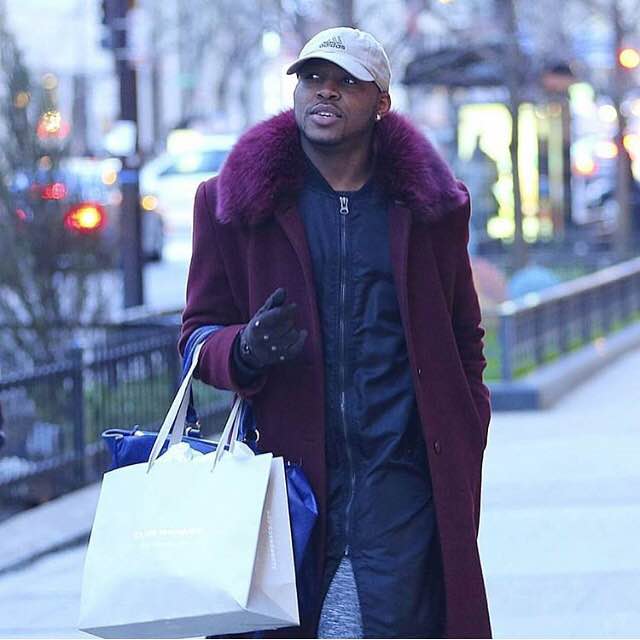 For two months, the self-made stylist and creative director worked underneath David Ford, Weitzman's director of productions. As an intern, of course spreadsheets and Starbucks runs were a part of Woodson's daily duties, but so was assisting on set for the company's latest fall/winter advertising campaign.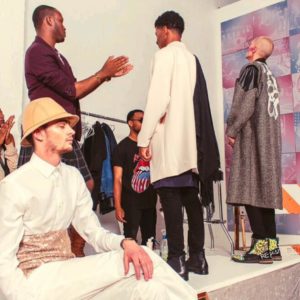 "Amazing" was the word that Woodson used to describe his experience of helping produce the images for the shoot. Long hours are typical when it comes to major fashion projects, but Woodson made sure to use every moment as a learning opportunity. "I was able to observe everything that was happening, and absorb that knowledge of how an industry level photo shoot happens, and what working with real professionals looks like," said Woodson.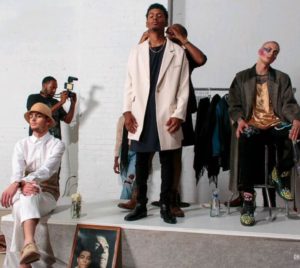 In addition to working for Stuart Weitzman, Woodson worked as the general intern for Deux Hommes magazine, an independent high-fashion publication in the city. Since both internships were such big deals, Woodson made sure to put in hard work so that he could impress all of the industry shot-callers around him. "The experience is really serious." Woodson said. "What you do, how you act, it really makes an impact." For every project he worked on, Woodson was the first person to arrive in the office or on set, and the last person to leave. That dedication is what landed him the chance to work with interior and web designer Anna Karlin during this year's Men's New York Fashion Week. Karlin was the set designer for one of the photo shoots that Woodson was assisting with for Deux Hommes. There was a moment of idle time during the shoot that Woodson used as his opportunity to introduce himself to her. "I was sitting down with [Karlin], talking to her about what she does and how she got started," Woodson said. "I asked if I could show her my portfolio, and for her to actually sit down and look — that was an amazing experience."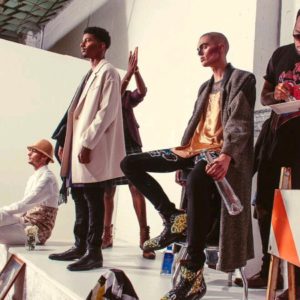 Networking so effortlessly is a skill that Woodson has perfected over the years. His approach to becoming and staying well-connected these days is just to reach out to people on his own, instead of waiting for them to reach out to him. Woodson is a firm believer in the power of email. He is good for shooting a quick message to someone, complete with images of his work, letting them know how he would love to collaborate on projects in the near future. "It has worked out in numbers for me," said Woodson.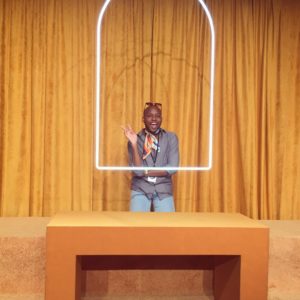 The Cass Technical High School alumnus also prides himself on doing his research, naming Google and YouTube as two of his mentors. "You need to know the biggest and the smallest from magazines, to designers … everybody," Woodson said. "You need to know what's going on in the fashion world. We have our own news separate from the topics of the world. You need to know who the creative directors are, you need to know faces and you should be able to talk fashion."
Woodson is so dedicated to the industry that it's hard to believe he wanted to pursue something other than fashion at one point. Before diving deep into the world of haute couture, Woodson had dreams of becoming a professional dancer. Dancing was his first love, and he expressed that through various performances with his high school's dance workshop.


It wasn't until he teamed up with a group of other students at Cass to put together a runway show to help raise money for the school, that Woodson realized that he loved fashion, too. After that introduction, Woodson started getting involved with more fashion companies within the metro area, including WALK Fashion Show and Dream Fashion Show, and was even featured on Channel 7 and FOX 2 Detroit.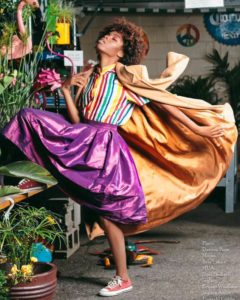 But still, at that time, dance held precedence, which led him to eventually start college at Western Michigan University in 2013 as a dance major with a minor in fashion. During his sophomore year at WMU, Woodson decided to make fashion his major, and landed an internship with Men's Fashion Week in Chicago. "I was working back and forth, doing school Monday through Thursday, and doing Chicago Friday through Sunday or Monday, and doing it all over again from March up until July," Woodson said.
Although Woodson found his fashion classes at WMU to be fulfilling, he admitted that he could not adapt to the rural lifestyle of Kalamazoo, Mich., which ultimately caused him to transfer to Columbia College Chicago. Before heading to the Windy City, Woodson took a year off from school to work on his own projects and to start his styling and creative direction company, B. Woods & Co. in 2014. "I thought that was one of the best decisions I've ever made," Woodson said.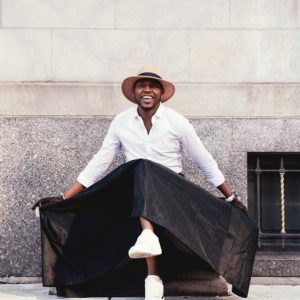 Coming back to Detroit allowed Woodson to build his brand, serve as the director of WALK Fashion Show's wardrobe department for two seasons, and connect with several like-minded people. When Woodson did go back to school, he went full-throttle with his business and his studies. Being featured in Vogue and putting on a styling showcase this past February in New York City are just a few of the many experiences he's added to his resume.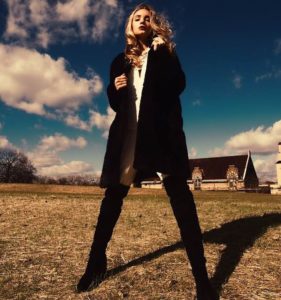 Out of all of his accomplishments, both within and outside of Motown, Woodson said that his proudest moment is when he put on his very own stylist presentation at the Museum of Contemporary Art in Detroit with Styliste World in the summer of last year. "That's when I came to terms with saying that fashion is an art, and that I'm an artist now," Woodson said. "I didn't care what anybody else thought about my project; I loved it. I look back to that as a reminder that I can do all of the things that I want to do."
On paper, Woodson's journey seems like a glamorous walk in the park, but he is quick to remind people that entrepreneurship is not easy. Right now, Woodson is working to figure out the transition between working as a freelancer, to becoming a fully established businessman. "The most challenging this for me right now is the accessibility to more designer labels or better photographers," Woodson said. "I can't do everything that I want to do right now because I'm on a college budget — I don't have the resources to do it. I know that it's going to happen one day, so I'm just working toward that."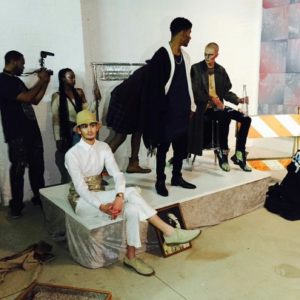 With every challenge comes a reward, and the comments, praise and congratulatory messages Woodson receives on the regular are what keep him going. Even though things can get tough, he aims to stay persistent so that he can be an inspiration for others around him. This fall, Woodson will be taking the lessons he learned in New York City back with him to Chicago. Aside from hitting the books, he'll be working toward his goal of getting signed by a Chicago fashion agency. He'll also be planning for a showcase at the end of September, and celebrating his 21st birthday this November. "Now that I'm seeing what the industry is like, I can really focus on taking my time," Woodson said. "I'll be ready to see what happens next."
The rest of us will be ready too, Bryant.  We have our eye on you!
Want to connect with Bryant Woodson II? Follow him on Instagram @bwoodsandco and "Like" his B. Woods & Company Facebook page! If you have industry questions or positive remarks, leave a comment below for Bryant!
Written by Evann Webb
*Disclosure – This post may contain affiliate links. By clicking and shopping, you help support Detroit Fashion News and allow us to keep reporting on all things fashionable.