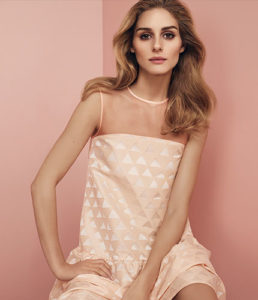 Banana Republic will shift the timing of its NYFW presentations to be customer-facing when the collections are in-store. It's a natural evolution for the brand and a move the clients are going to appreciate.
On February 9th, Banana Republic will celebrate its Spring 2017 collection with global style ambassador, Olivia Palermo.  The brand will host several pop-up shops at select Banana Republic stores across the country. The pop-ups will reflect Palermo's style from both an interiors and fashion perspective. Also included in the pop-ups will be an assortment of Banana Republic and third-party products hand picked by Palermo.
To kick off NYFW, Banana Republic will host pop-up celebrations at three store locations – SoHo in New York, NY, The Grove in Los Angeles, CA and Grant Street in San Francisco, CA. Fans can meet Palermo at the SoHo event on February 9th, or tune into Banana Republic's LIVE 360 at 6pm ET to join the party on bananarepublic.com.
To add to February 9's festivities, Banana Republic will be offering #BRSTYLERIDE – luxury lifts between select Banana Republic stores within New York, San Francisco and Los Angeles, courtesy of BMW. Customers can get a ride in style with proof of purchase or use of #BRSTYLERIDE on social media.
As a further build to their partnership, Palermo and Banana Republic will reveal a Fall 2017 capsule collection designed by Palermo and the Banana Republic design team at September NYFW. Supporting the brand's goal to amplify awareness when collections hit stores, a private preview of the company's Fall 2017 collections will be hosted for long-lead press during February NYFW, and will be kept quiet until it is available for customer purchase in September.
"I am so honored to evolve my partnership with Banana Republic with such a personal approach to both our pop-ups and capsule collection," says Palermo. "We're a great team and it's truly been such a collaborative approach that reflects the synergy between my style and the brand."
Photo – oliviapalermo.com
*Disclosure – This post may contain affiliate links. By clicking and shopping, you help support Detroit Fashion News and allow us to keep reporting on all things fashionable.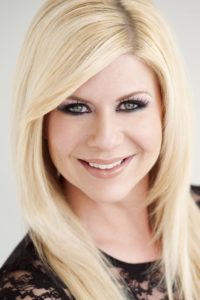 About the Author: Shannon Lazovski
Shannon is one of Detroit's top social media influencers, a fashion leader and a beauty buff who exudes professionalism and knowledge on all three subjects. She is the CEO of The Lazov Agency and the owner of glamorousmoms.com & detroitfashionnews.com. She loves to promote products and brands she adores and is a trusted voice. Shannon has been awarded the Elite 40 under 40 award and has been featured on Fox 2 Detroit, WDIV Channel 4, Styleline Magazine and Metro Parent Magazine. When you meet her, ask her about her handbag and shoe collection!
(Headshot Photo – Dan Lippitt)