The First Monday in May, 1h 30m, Director: Andrew Rossi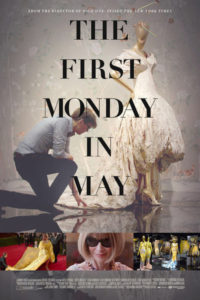 Have you ever wondered what really goes on at the Met Gala? This documentary, directed by Andrew Rossi, gives viewers an in-depth glance at the preparation for The Metropolitan Museum of Art's most-attended fashion exhibit, "China: Through the Looking Glass."
Iris, 1h 19m, Director: Albert Maysles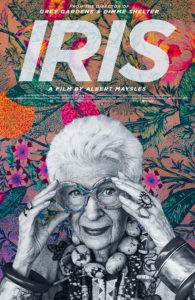 Iris Apfel is one of the most recognizable faces within the fashion industry. With her round, thick black frames, striking gray hair, and her statement jewelry, one can tell that Ms. Apfel never misses a beat when it comes to style. The now 95-year-old fashionista let the cameras in on her views about high fashion, art and people, proving that creativity knows no age. This feel-good film will turn you into an Iris Apfel fan if you aren't one already!
The True Cost, 1h 32m, Director: Andrew Morgan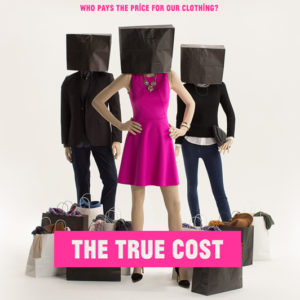 When most people think about fashion, they tend to only think about it at the surface level. As consumers, we can be so caught up with how clothing looks or feels in order to keep up with the trends, but often times, we overlook things such as who is making our clothing, where the materials are coming from, and most importantly, how much it actually costs to make our clothing compared to what we're paying for them. "The True Cost" takes a deep dive into the fashion industry, shedding light on fast fashion companies such as Walmart and H&M, and the impact they have on us as well as the economy.
Fresh Dressed, 1h 22m, Director: Sacha Jenkins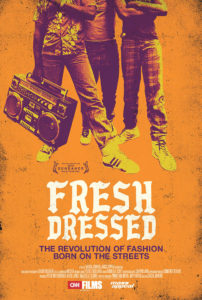 If you love hip-hop culture, you'll love this colorful documentary. Fresh Dressed takes you on a chronological journey of hip-hop, starting from its origin in the 1970s, all the way up to present day. The film not only talks about the music, but also goes into detail about the fashion trends that became popular within each decade, and how they influenced popular culture as we know it. Interviews with some of the music industry's heavy hitters like Nas, Pharrell Williams, Kanye West and Sean "Puffy" Combs definitely make this documentary fun and exciting to watch.
Jeremy Scott: The People's Designer, 1h 50m, Director: Vlad Yudin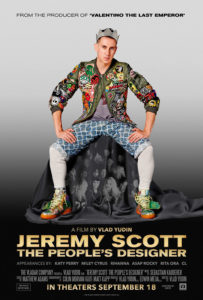 Jeremy Scott is not your average designer. The Missouri-born designer grew up in a town where he didn't fit in with the norm, and was picked on because of it. After studying fashion design at Pratt Institute in New York, Scott looked for jobs in the fashion industry, but didn't have much luck. He then took it upon himself to create his own brand. Since then, Scott has gone on to collaborate with sportswear brand Adidas, and is now the creative director at Moschino. "Jeremy Scott: The People's Designer" lets viewers get to know exactly why Scott is known to many as the "King of Pop Fashion."
Written by Evann Webb
*Disclosure – This post may contain affiliate links. By clicking and shopping, you help support Detroit Fashion News and allow us to keep reporting on all things fashionable.