Summer is (almost) here, which means that it's officially time to tuck those sweaters and Uggs away for a few months. Playing around with summer trends is always fun. You can mix the casual with the chic, pair bold colors and prints together, and even show some skin if that's what you're into!
But as everyone knows, with a new season comes a new wardrobe. I love to shop just as much as the next fashionista, but I also love to save money. Buying new clothes doesn't have to break the bank. Being stylish isn't about how much your clothes cost. Style is about how you feel when you're rocking your favorite shoes, and how you confidently say "Thank you," when someone tells you how amazing you look.
Here are three summer-inspired outfits that are all under $100 for all of the ladies that are out here ballin' on a budget!
1. Dress Up Your Denim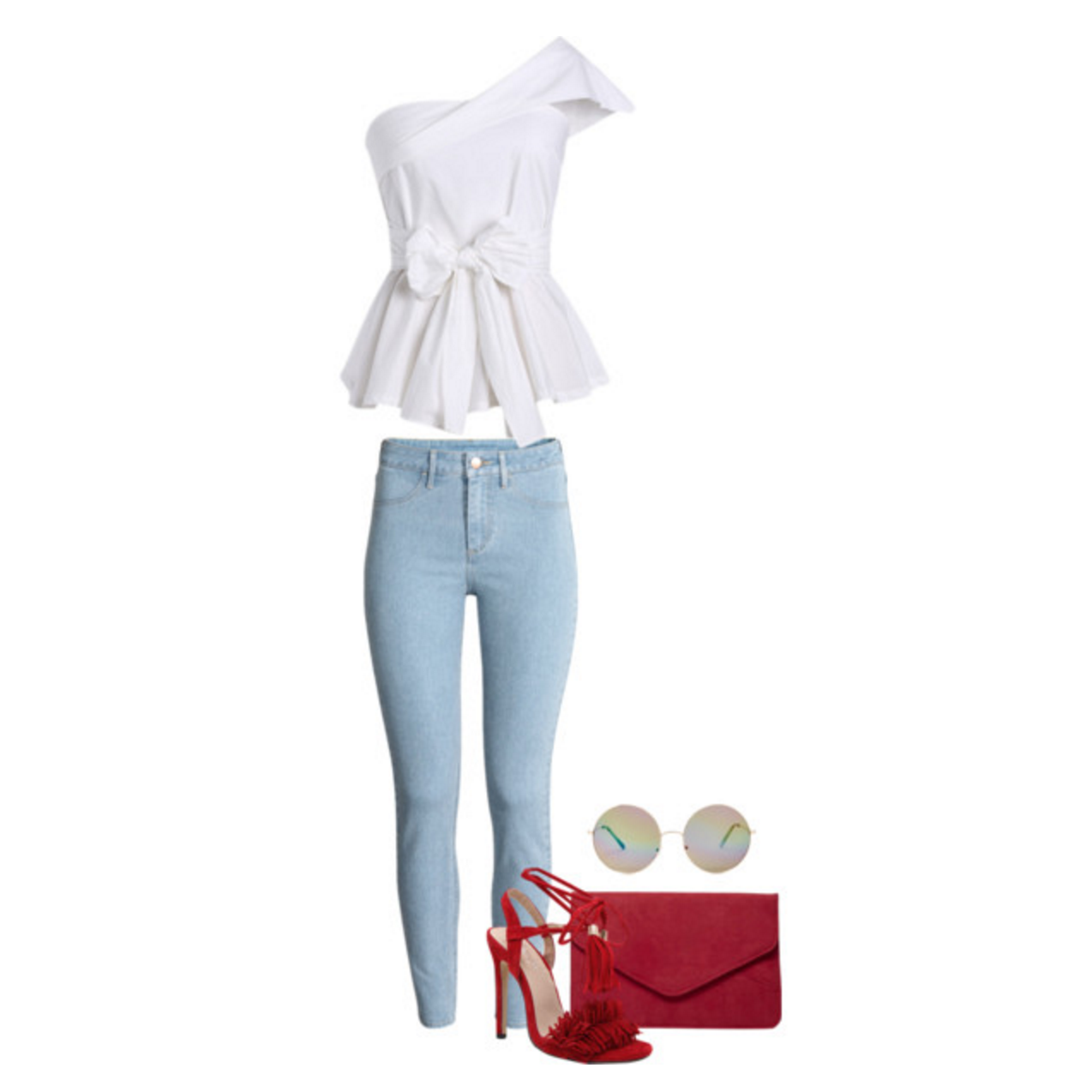 Give your skinny jeans a new look by pairing them with a dressy blouse and bold heels and accessories. This look would be perfect for a summer night dinner party!
Shein Peplum Top, $19; H&M Skinny Jeans, $10; Zaful Fringe Lace-Up Stilletos, $35; Dorothy Perkins Suede Clutch, $11; Forever 21 Sunglasses, $8
Total cost of outfit: $83
2. Make a Simple Dress Stand Out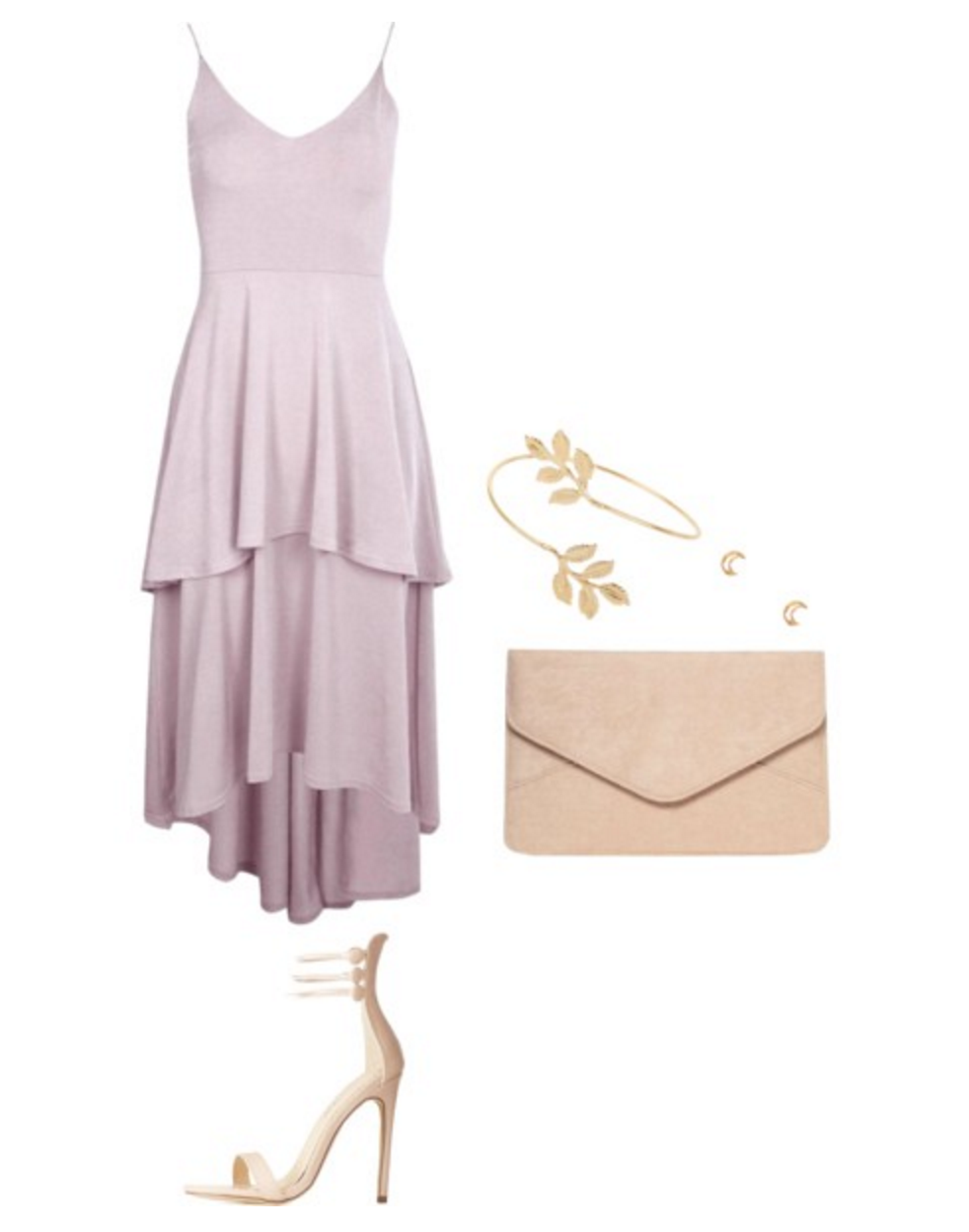 The foundation to any great wardrobe is a collection of basics. It's always nice to have pieces that you can throw on with just about anything – like this lavender tiered dress! This dress can be jazzed up with heels for a romantic date, or even toned down with flat sandals for an afternoon of shopping with your girlfriends.
Boohoo Dip Hem Skater Dress, $30; Miss Selfridge Leaf Wrap Arm Cuff, $7; Charlotte Russe Sandals, $30; Dorothy Perkins Suede Clutch, $17; Claire's 18k Gold Plated Moon Stud Earrings, $15
Total cost of outfit: $99
3. Add Some Flare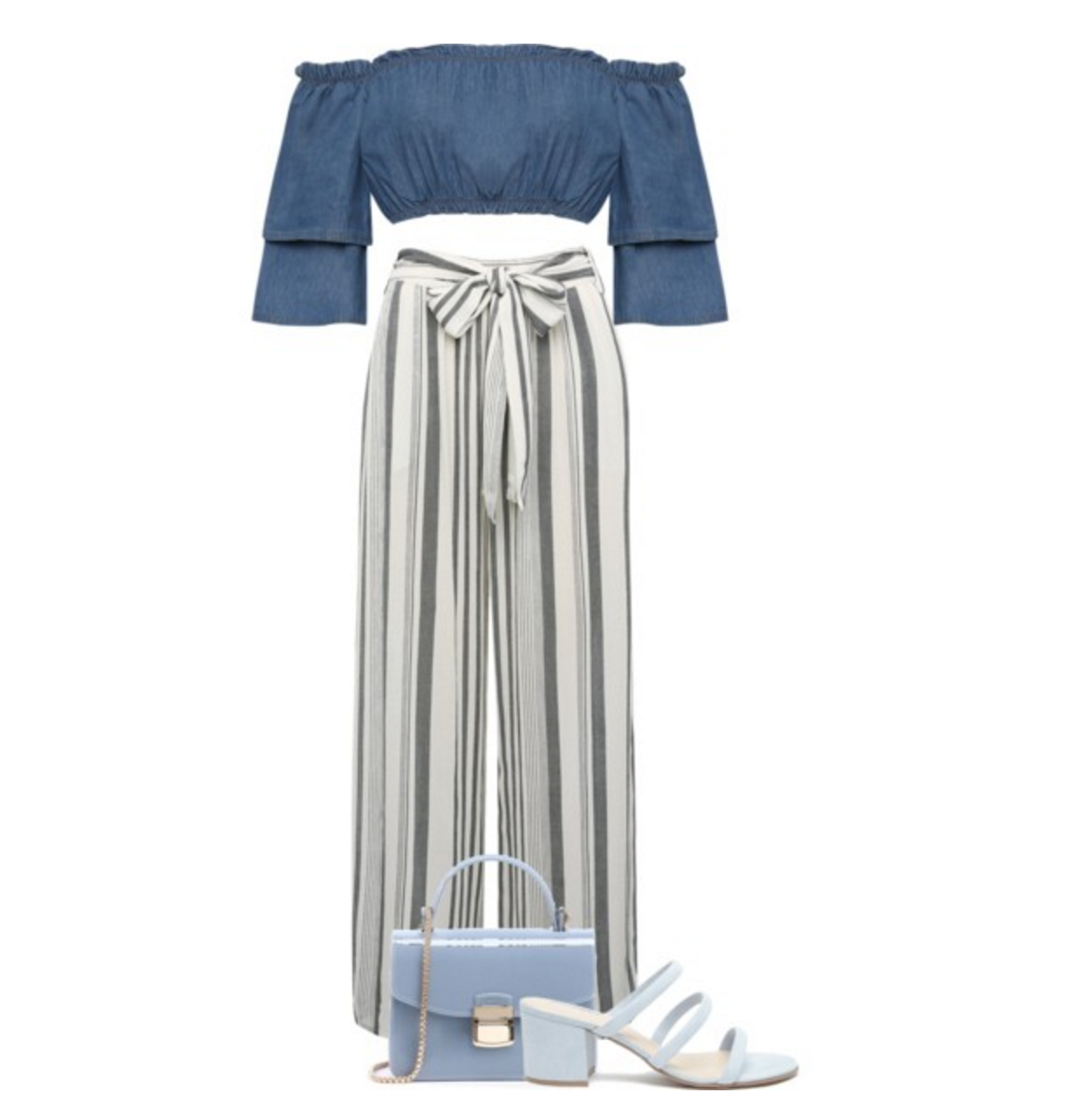 I love a good pair of wide leg pants. They give you an easy-breezy vibe, and they up your level of cool points tremendously (well, at least in my opinion). Wearing wide leg pants with a crop top is always a win. Add a fabulous pair of mules to complete the look, and you'll be photoshoot-ready in no time!
Wearall Denim Crop Top, $25; M&CO Stripe Wide Leg Trousers, $35; Forever 21 Faux Suede Mules, $25; Romwe Plastic Handbag, $14
Total cost of outfit: $99
Written by Evann Webb
*Disclosure – This post may contain affiliate links. By clicking and shopping, you help support Detroit Fashion News and allow us to keep reporting on all things fashionable.