Detroit Knows How to Dress
"Street fashion is fashion that is considered to have emerged not from studios, but from the grassroots streetwear. Street fashion is generally associated with youth culture, and is most often seen in major urban centers." And its now becoming just as inspiring if not as popular as the runway shows.
As we enter into the month of fashion and embrace New York Fashion Week, women everywhere are looking to revamp their closets to add some flare or maybe even reinvent their entire wardrobes. To ensure that you have what you need to hit the streets of Detroit we took to the city to uncover some city trends of our own.
So if you are looking to add some spice to your street style here's a good starting point for you. From chic to vintage, to pin-up girl, we've spotted some notable fall fashion inspiration and it's only the beginning of the season.
Here are the looks that caught our eye as we walked the streets of Detroit during NYFW….
We spotted Mia in Campus Martius with a long-sleeve white button-up shirtdress from H&M paired with granny's vintage cobalt denim jacket, accessorized with a Michael Kors cross body bag and black boots by Shoe Dazzle. And any street chic girl wouldn't be chic with out her purple Beats by Dre.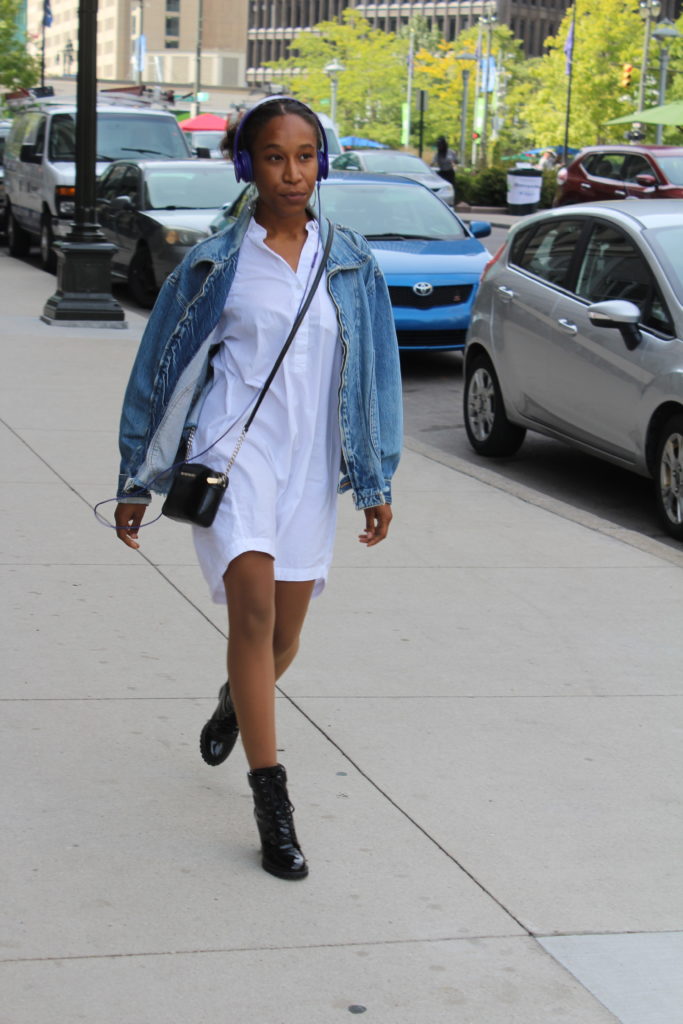 The chicest of them all were spotted along the QLines. Two stylish beauties styled in dresses and hats:
Sanela dressed in red and black pin-up girl clothing, accessorized with pearls and an Etsy: Birds and Fresia fascinator and crowns hat. Shoes by Ruby Shoo.
Tammy a student at one of Detroit's premiere institutions Wayne State University was spotted in a burgundy/wine color vintage Victory Secret dress, paired with a matching colored hat from Midtown's The Peacock Room. Shoes by Kelly & Kate.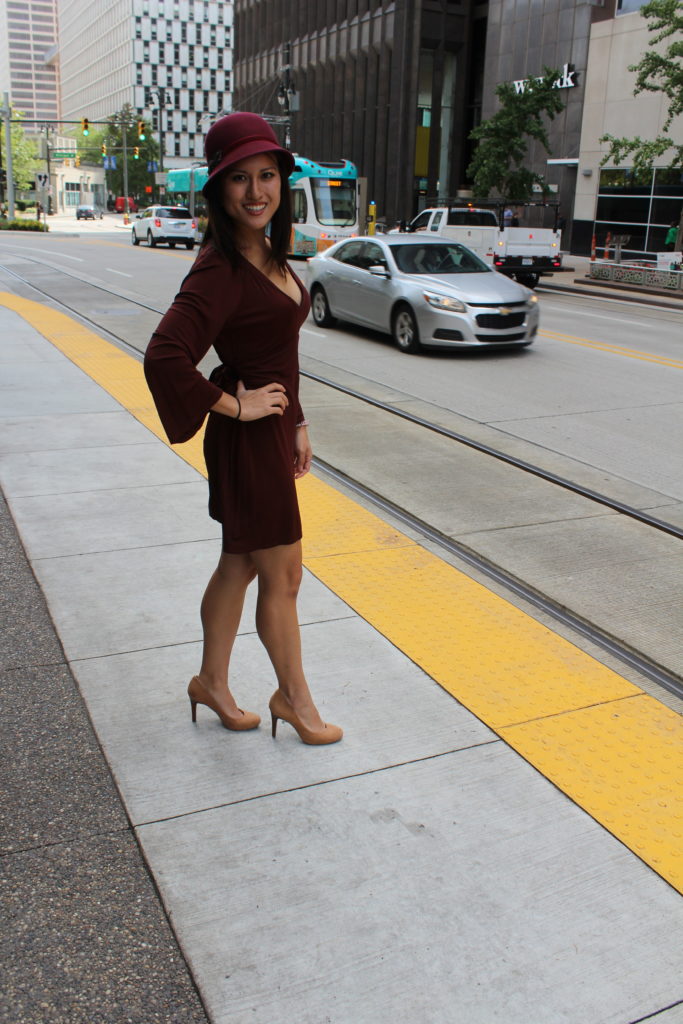 You'll never know when Detroit Fashion News will be in the city checking trends so make sure to stay fly and fabulous, and our cameras just might spot you!
Written by Latasha Channel Spivey
*Disclosure – This post may contain affiliate links. By clicking and shopping, you help support Detroit Fashion News and allow us to keep reporting on all things fashionable.