Growing up, I loved to read fashion magazines
I really liked learning about the new fashion trends and I obsessed over what my favorite celebrities were wearing. One thing that stuck out to me the most about these fashion magazines were how the images never failed to captivate me. These images were well crafted and would convey so many messages that sometimes moved me to my core. The ability to convey messages and tell a story is what I love most about photography. I love fashion so naturally; the combination of fashion and photography is very interesting to me.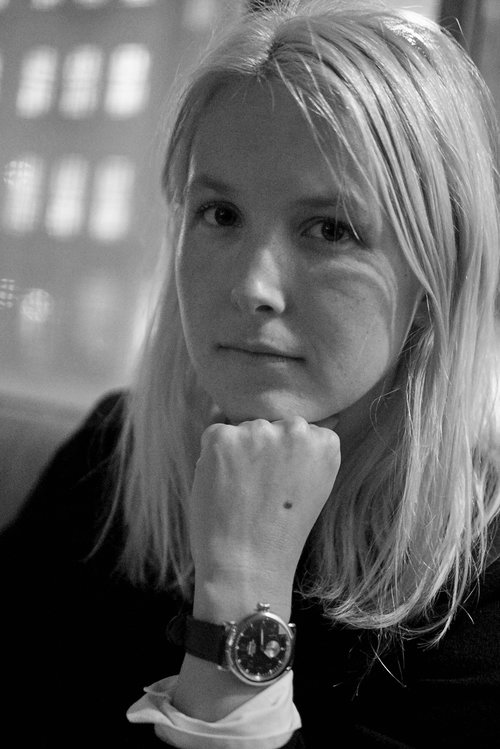 One of the most talented fashion photographers in the business is Sophie Elgort. Elgort has been featured in countless publications including Town & Country, has photographed many notable people including Kendall and Kylie Jenner for Teen Vogue, and in 2016, made the Forbes 30 Under 30 list. On top of all of that, Elgort even co-founded a nonprofit called Through Our Lens, Inc. I know you will be extremely inspired when you read this interview. Enjoy!
DFN: You are an amazing photographer and Detroit Fashion News really admires your work! How did you get started being a photographer and what inspired you to pursue your dreams?
Elgort: Thank you! I grew up doing photography as a hobby since my dad, Arthur Elgort is a photographer so I was inspired by him. I was also lucky because I was always allowed to go on his shoots with him. It wasn't until after college that I had an opportunity to do my first professional photo shoot. The shoot was for a company that my friends had started because they needed photos and knew I was always taking pictures. From there, people saw the photos I took and I started to slowly get more jobs. A few years into it, I decided that I had enough work to work full-time and I could give up my other job.
 DFN: What was the hardest part about becoming a photographer?
Elgort: It is always hard when you are starting out with something new. You need to develop a body of work that you can show people.  In addition, you are also developing your eye and finding your look. Then, you also need to make sure people can find you and your work. It is not only about taking the pictures, you also need to put yourself out there.
DFN: What do you love the most about being a photographer?
Elgort: I love how many interesting and inspiring people I get to collaborate with on a daily basis including the subject, stylist, creative director, hair, makeup, assistants and etc.
DFN: Our readers here at Detroit Fashion News love fashion and many of them would like to be a part of the fashion industry. As a respected photographer and a member of the fashion industry, what advice can you give our readers who would like to enter this competitive industry?
Elgort: I think you have to have a point of view and you need to show it. People will start to notice even if it is slow. If you love doing makeup, do not wait for a job to come up, practice on yourself or a friend and show it off on YouTube or Instagram. It is amazing how much you will learn and develop your craft from just doing it all the time.
DFN: Can you please describe the nonprofit that you co-founded, Through Our Lens, Inc. (TOL), to our readers?
Elgort: Through Our Lens is a nonprofit for high school aged girls who are passionate about photography. Carolyn Pride and I started it to give girls who otherwise would not have access, the skills and opportunities they need to break into this tough industry.
DFN: How did you get started launching TOL?
Elgort: We wanted to see more diversity behind the lens. We specifically wanted to see more women and more people from different backgrounds. Our thinking was that whoever is behind the lens can show the world through their point of view and that is really important.
DFN: TOL's goal is to increase racial, socioeconomic and gender diversity in the fashion industry. What motivated you to make this TOL's goal? 
Elgort: As I was saying above, whoever is behind the lens often dictates who is in front of the lens. We want the stories being told to be told by people from many different backgrounds.
DFN: You have been featured in many publications including, Vogue, Teen Vogue, and Town &Country. Many people dream of being featured in such prestigious publications. What has been the most memorable experience you have had in your career? Was there a specific moment that you realized that you made it?
Elgort: I still feel like my career is quite young! Even though I have been doing it for eight years, there is always something new that I want to accomplish. I believe there is definitely a lot to come! I guess a few standout moments were when I got the call saying that I had made the Forbes 30 Under 30 list in 2016, when I went on Good Morning America to talk about TOL, getting my first commission from a Vogue International publication, and being picked up by a gallery.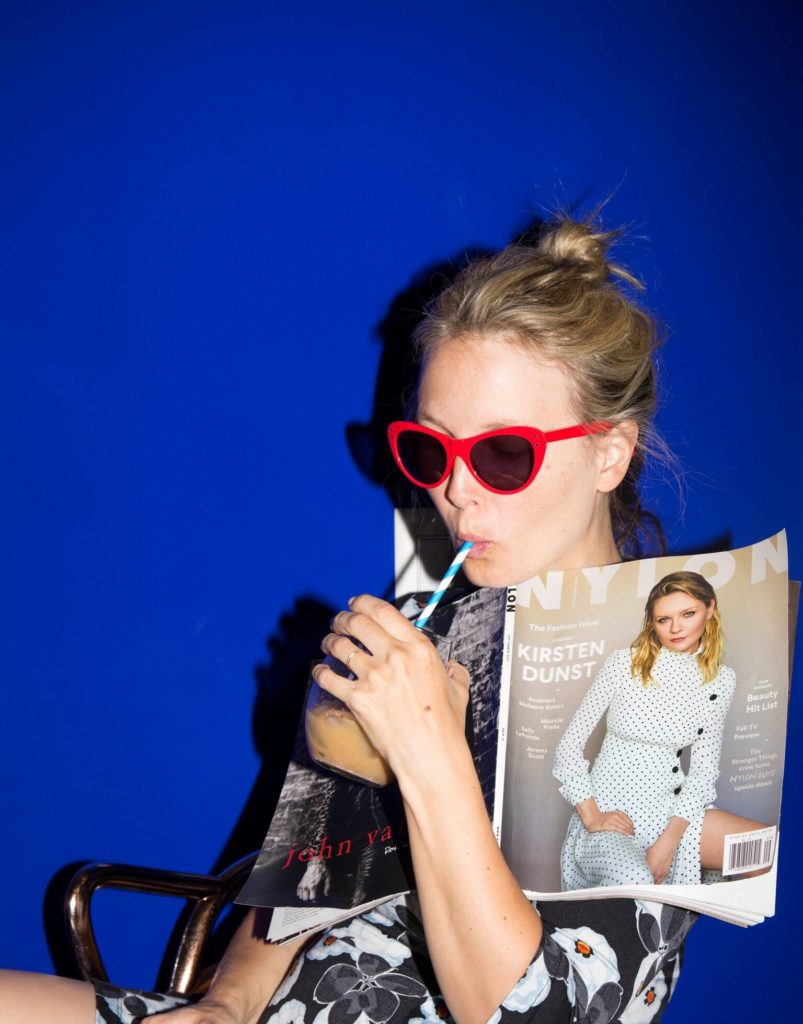 We would like to thank Sophie Elgort for taking the time to interview with Detroit Fashion News! CLICK HERE to check out the recent story Sophie shot for Paper Magazine. Also, be sure to follow @sophieelgort on Instagram, @SophieElgort on Twitter, and @SophieElgortStudio on Facebook.
Photos of Elgort: Sophie Elgort
Written by Kelechi Uchendu
Disclosure – This post may contain affiliate links. By clicking and shopping, you help support Detroit Fashion News and allow us to keep reporting on all things fashionable.