You Know You Want to Wear Those Fall Colors
Every season, Pantone releases color reports based on trends seen during Fashion Week. I absolutely adore fall fashion, so I was excited to see what the "it" color was going to be this year. To my surprise there are 10 colors that we'll be seeing a lot of on the shelves during these next few months!
This year's colors are Grenadine, Tawny Port, Ballet Slipper, Butterum, Navy Peony, Neutral Gray, Shaded Spruce, Golden Lime, Marina and Autumn Maple. I put together 10 polyvore sets to show you how you can look great in each of these hues all fall long!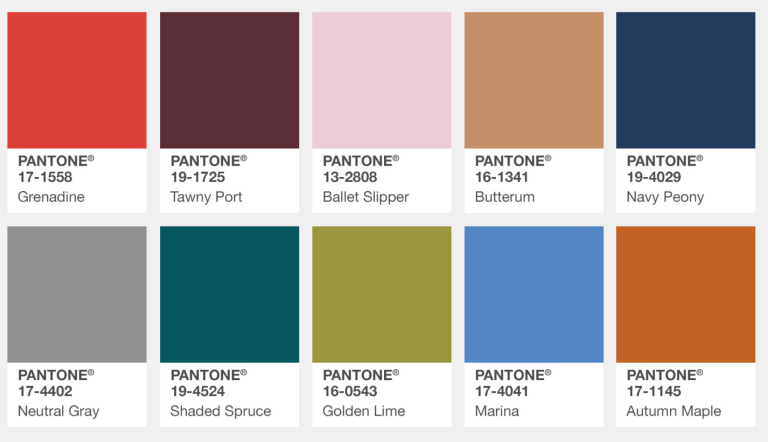 Grenadine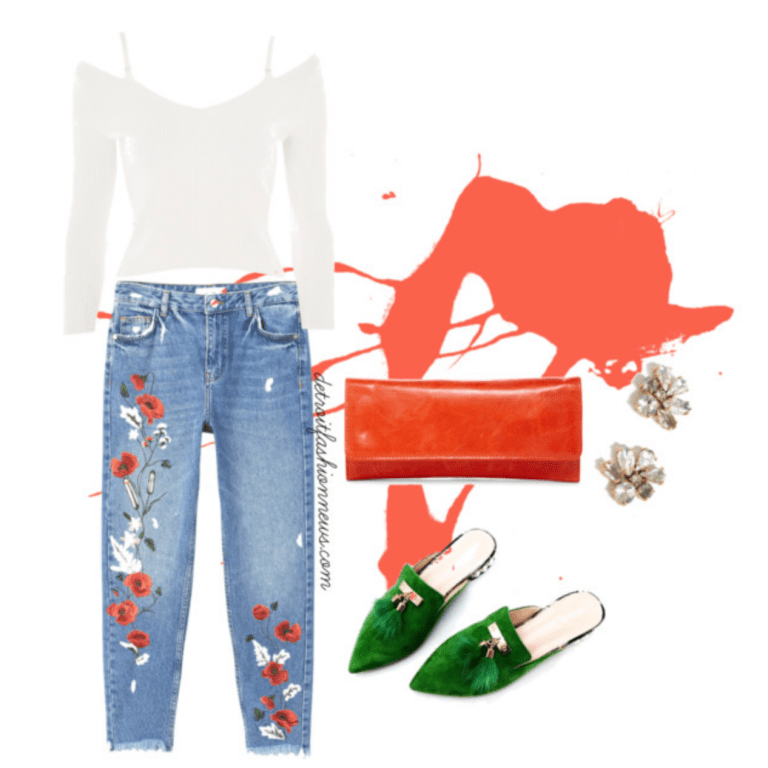 Grenadine is like coral with a twist. It's a more bold take on what we're used to seeing during the summer months. Embroidered jeans with a grenadine clutch would be a perfect way to ease yourself into this dramatic color.
Topshop Knit Top, $50; Mango Embroidered Jeans, $67; Hobo Leather Wallet, $40; Mules, $88; J. Crew Cluster Earrings, $30
2. Tawny Port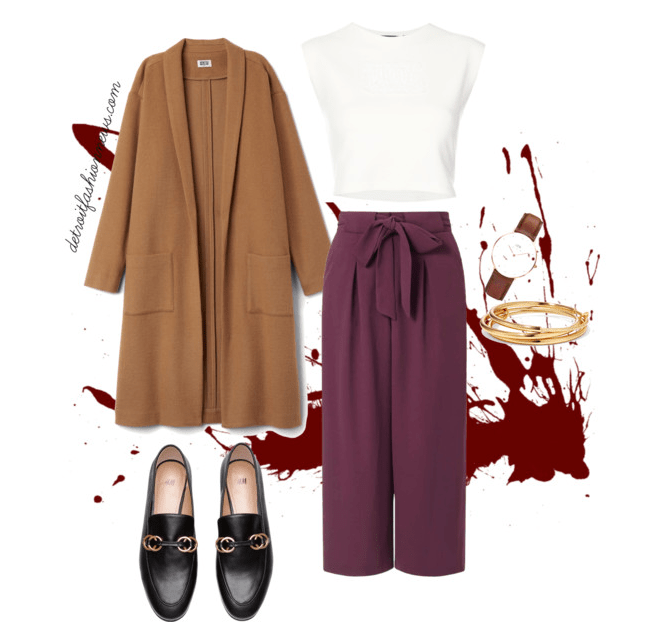 Burgundy is my go-to color in the fall. It's almost become a neutral to me! Tawny Port isn't as bright as your traditional burgundy; it's a softer, cooler version, but it's just as beautiful! You can really make a statement by wearing a pair of Tawny Port-colored pants to work with your favorite pair of loafers. Instantly chic!
Coat, $105; Fenty x Puma Crop Top, $90; Miss Selfridge Trousers, $61; H&M Loafers, $30; Daniel Wellington Watch, $219; Jenny Bird Bangles, $95
3. Ballet Slipper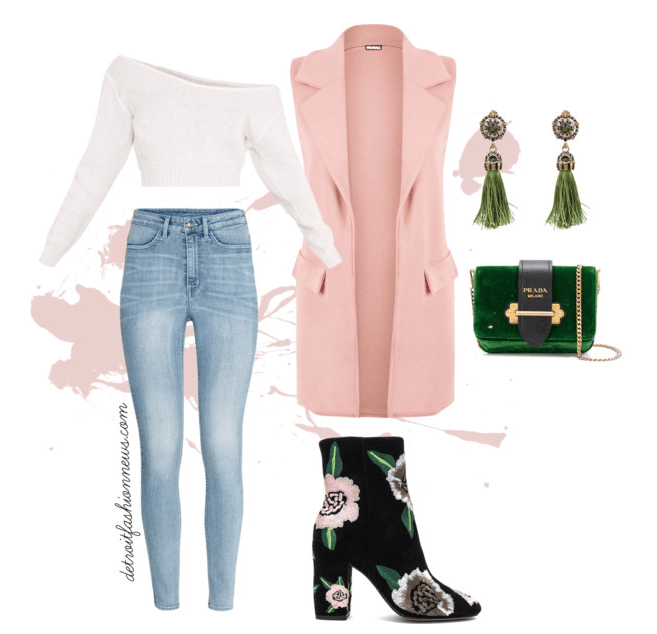 Pink is an appropriate color to wear during any time of the year. Ballet Slipper is true to its name, as it is a subtle shade of pink mixed in with a hint of gray. Try wearing a Ballet Slipper-colored vest or duster with a T-shirt, high-waisted jeans and embroidered booties for your next date night.
Sleeveless Waistcoat, $24; Crop Jumper, $21; H&M Skinny Jeans, $20; Rebecca Minkoff Embroidered Booties, $295; Statement Tassel Earrings, $11; Prada Convertible Belt Bag, $1,660
4. Butterum
Is it even fall if you don't have some variation of tan/camel in your closet? I don't think so. This hue is another favorite of mine. Butterum will literally go with everything in your wardrobe. It especially looks great when paired with olive green or burgundy. I recommend all you fashionistas out there stock up heavily on this color, and carry it on into the other seasons, too!
Burberry Dress, $525; Alexander Wang Booties, $695; Mansur Gavriel Bag, $750; Dsquared2 Brass Bracelet, $79; Jennifer Zeuner Earrings, $145
5. Navy Peony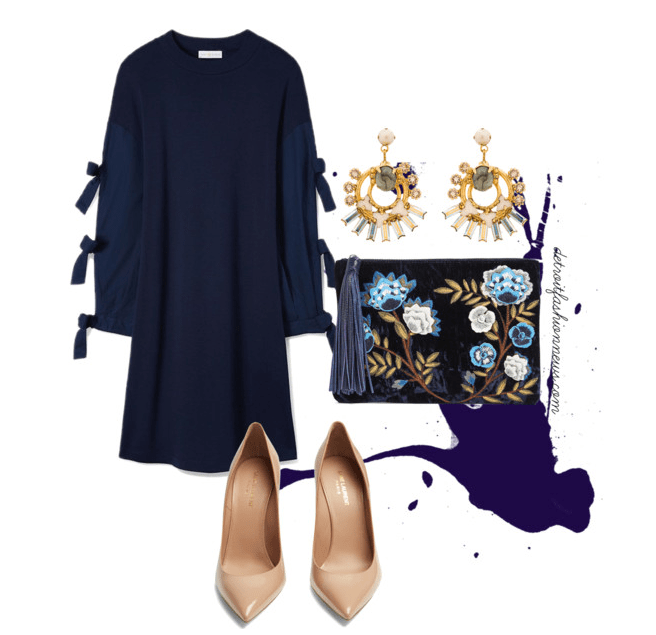 Forget all of those naysayers that think navy blue is a boring color. It's totally not! In fact, I love wearing navy to work. It's slimming, and I think it looks amazing on my skin. Navy Peony is a tad bit brighter than the navy that I tend to wear, but I will definitely be on the lookout for new pieces to add to my navy collection.
Tory Burch Dress, $258; Sam Edelman Velvet Clutch, $118; Saint Laurent Leather Pumps, $595; Elizabeth Cole Earrings, $90
6. Neutral Gray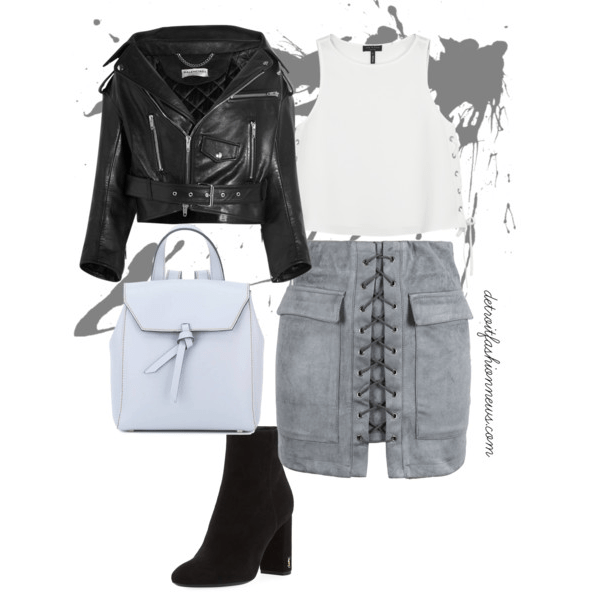 Want to look like the coolest girl in the city this fall? Wear Neutral Gray! A suede Neutral Gray skirt with a bomb leather jacket, booties and trendy backpack will have you looking and feeling like a million bucks.
Rag & Bone Top, $388; Gray Faux Suede Skirt, $25; Balenciaga Leather Biker Jacket, $3,350; Hepburn Mini Backpack, $732; Saint Laurent Suede Booties, $895
7. Shaded Spruce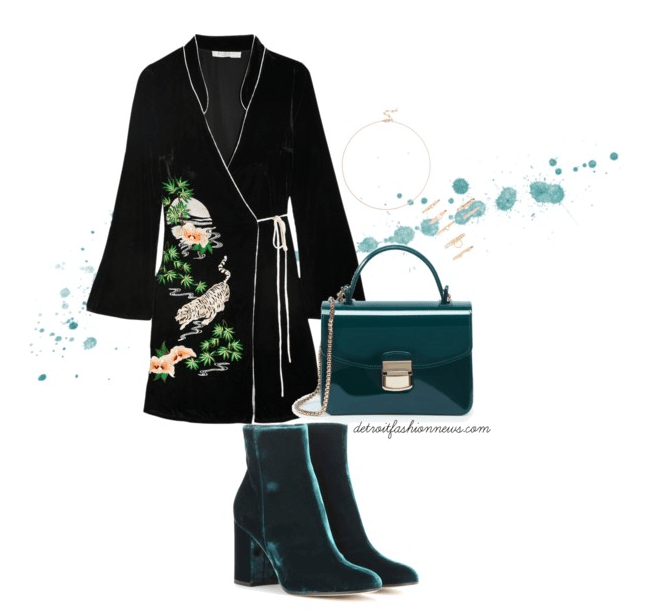 A flawless mixture of teal and emerald, Shaded Spruce is guaranteed to be one of the most eye-catching colors of the season. Suede booties in Shaded Spruce can be your secret weapon to take a minimalist outfit up a notch or two.
RIXO London Velvet Wrap Dress, $335; Gianvito Rossi Booties, $995; Handbag, $21; Sole Society Choker, $45; Forever 21 Ring Set, $6
8. Golden Lime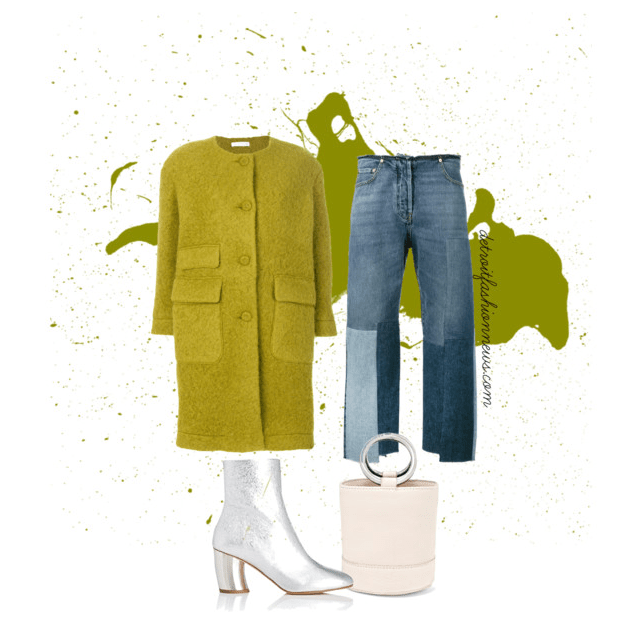 Lime in October? You may ask, "Why," but I ask "Why not?" Golden Lime is a color that I can for sure see myself wearing. I love challenging myself to take a bright piece and make it work all year long. This Golden Lime jacket would look great with patch denim and silver shoes!
Peter Jensen Coat, $623; Valentino Boyfriend Jeans, $1,490; Proenza Schouler Booties, $885; Simon Miller Mini Bucket Bag, $390
9. Marina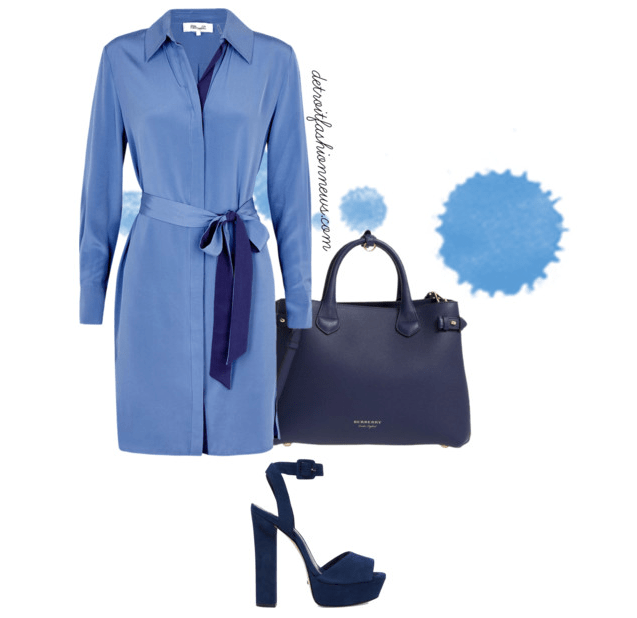 Marina is a color that I can see looking amazing on every skin tone. Just like Navy Peony, this blue would be a hit in the workplace. A Marina shirtdress with complementing heels and a tote will show everyone that you know how to get things done – and look fabulous while doing so.
Diane Von Furstenberg Wrap Dress, $423; Burberry Tote, $1,595; Schutz Heels, $100
10. Autumn Maple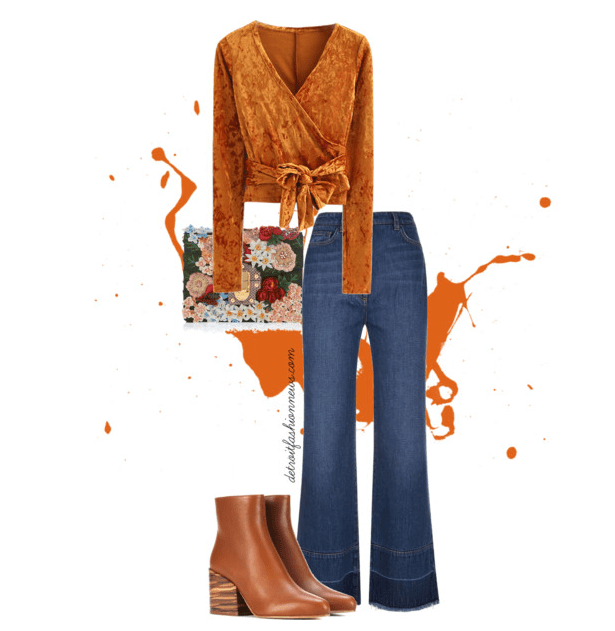 The name of this color alone just screams fall. Go for a 70s look with a velvet wrap top in Autumn Maple, wide leg jeans, brown leather booties and a statement clutch.
Velvet Wrap Top, $27; Dolce & Gabbana Jeans, $686; Gabriela Hearst Booties, $995; Dolce & Gabbana Floral Clutch, $6,795
Written by Evan Webb
Disclosure – This post may contain affiliate links. By clicking and shopping, you help support Detroit Fashion News and allow us to keep reporting on all things fashionable.