Fashion and Beauty Products That Will Brighten Your Holidays.
The holiday season is here and I have discovered some new beauty items that I would love to share with you!
I love natural hair treatments but they are time-consuming and a little tricky to make at home. Thankfully, NaturAll Club does the work for you! NaturAll Club that uses natural ingredients that are so fresh that they need to be refrigerated upon arrival!  The company offers: individual deep conditioners, a solution box, and they just started to feature a growth serum that I have already pre-ordered! I had my hair stylist use the deep conditioner treatment for damaged hair on my natural type 4b tresses and she absolutely loved the packaging and how my hair felt! This deep conditioner is definitely a keeper and I will be ordering more in the future. I know after reading my review you are probably curious about NaturAll Club. Well to reward your curiosity we have a coupon code for fifteen percent off of your order with NaturAll Club. Use the code NCxDFN (no spaces) from now until January 31st, 2018. Finally, check back in December 2017 for our interview with one of the co-founders of NaturAll Club, Muhga Eltigani!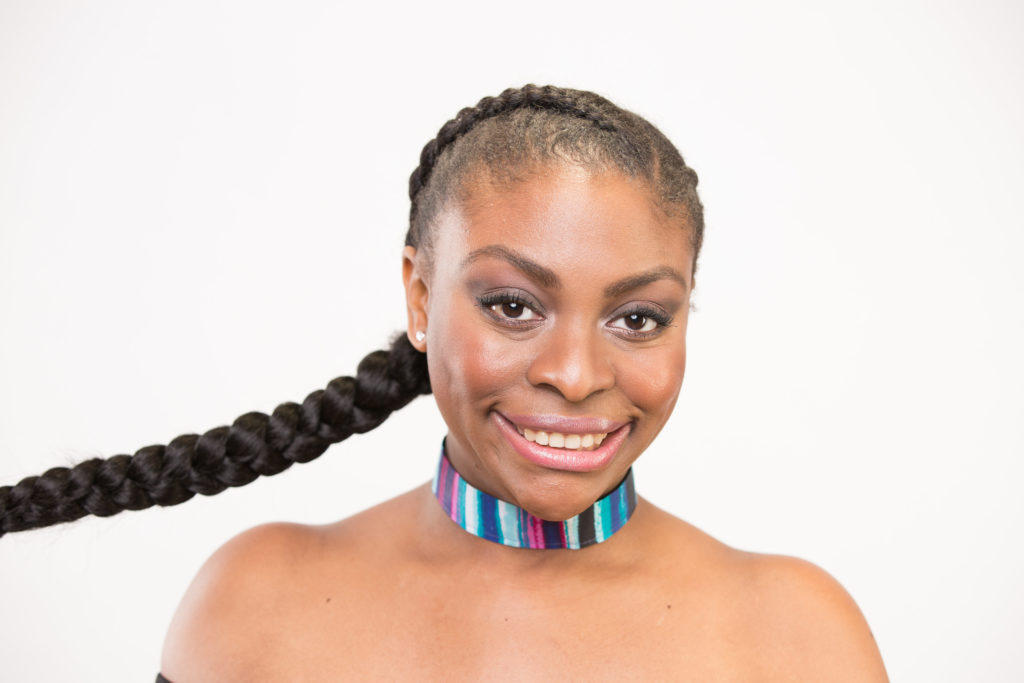 The winter is absolutely drying on my skin, but Majak's soaps have been a lifesaver! Majak soaps are handmade with pure olive oil, pure coconut oil, pure palm oil, essential oils, organic oats, and botanical additions. Majak soaps are also free of synthetic fragrances, synthetic colorants, synthetic preservatives, and animal products (with the exception of honey). What I love the most about Majak is that is a family owned Michigan based brand that cares about the environment so much that they do not use trees in their product labels! If you would like to try Majak then please head to Plum Market and the Whole Foods store in Birmingham.
S.W. Basics is an amazing brand! They are a brand that values simple, organic, authentic, high-quality skin care. I have recently been using their toner and it is amazing! What I love about this toner is that it contains apple cider vinegar. Apple cider vinegar is amazing for skin because it balances your skin out and does not over dry it. This toner is also great on the scalp as well as the face! If you wear sew-in weaves or braids it is always very important to keep your scalp clean. Having a clean scalp allows your hair to grow and also prevents mildew, dandruff, and mold from forming on your scalp. I suggest that you used the toner on your scalp after you have shampooed and conditioned your hair and then rinse the toner out with cold water. Your hair will thank you for this treatment!
I am absolutely obsessed with Shea butter! Shea butter moisturizes the skin and also treats and prevents several skin ailments including stretch marks.  However, not all Shea butter is created equal. S.W. Basics offers an amazing brand product that is organic and also comes from an amazing worker's cooperative in Uganda. Shea butter can be hard to apply on the skin, but I love how this product is smooth, creamy, and easy to apply while still being one-hundred percent organic Shea butter.
Style Shoppe: Passport Case – Royal Purple
The holiday season is when people travel the most. Many people are disorganized and often lose their passport and other traveling documents.  The online accessories company, Style Shoppe, offers an adorable solution fit for a traveling fashionista. Style Shoppe offers gorgeous passport covers in various colors. My personal favorite (which I own) is the passport case in royal purple. I honestly wish I had this product when I was studying abroad in school.
Featured Photo of a cappuccino from Birmingham Roast: Property of Detroit Fashion News
Disclosure – Free product was received in exchange for this post from NaturAll Club. This post may contain affiliate links. By clicking and shopping, you help support Detroit Fashion News and allow us to keep reporting on all things fashionable.