The Best Detroit Street Style in November's 48-Degree Weather
After amazing October fall temps, the lows of fall are still not among us! But, Detroiters are no strangers to cold weather, they know to do one of two things bundle up, or strut your stuff… and you better strut to keep if you want to keep warm.
After searching high and low, bending corner to corner and seeing nothing but bubble coats and scarfs… I finally came across a few ladies that made the cut for November street style!
Now what do you see on a 48-degree day in the streets of Detroit? Prada Sunglasses, and orange leather pants that's what!
I spotted Jana Lebiedzik, strutting her stuff walking in front of the DIA in a brown leather bomber jacket, paired with a cream knit sweater and orange leather pants with matching gloves. Not to mention she is wearing an orange cable knit beret. But she was most proud of her Slovensko, (Slovakia) authentic scarf, because it represents apart of her!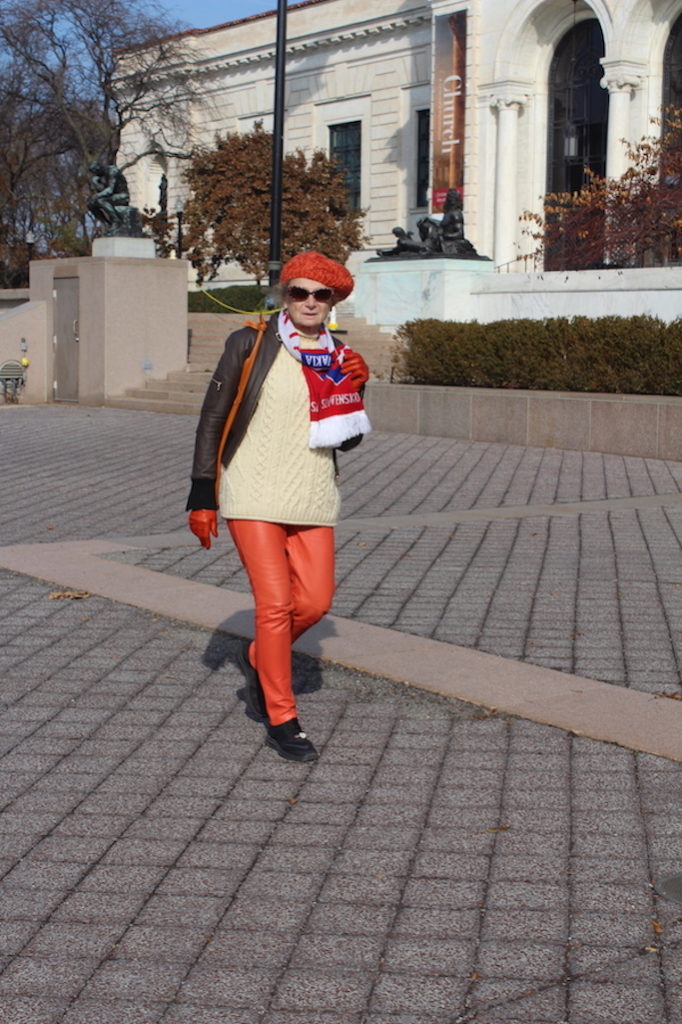 So shocked that I stopped her, she shared a story about how her mother always wanted her to be a fashion photographer and used to send her out as child to pickup Italian fashion magazines. She couldn't believe that she's now being featured in a fashion photo!
Who needs leather pants or nylons when you have a great pair of Manolo's?
As I continued my search, I spotted Lofts of Merchants Row, Nara strutting her stuff up Woodward Ave, in her Manolo Blahnik boots! Who doesn't love a good pair of Manolo's?! Nara is a literally a walking Bergdorf Goodman, as she wearing an Ivanka Trump peach dress, along with the Joie 'Helma' Wool & Yak Cardigan with Faux Fur Collar as she carried a cream monogram vernis leather Louis Vuitton bag.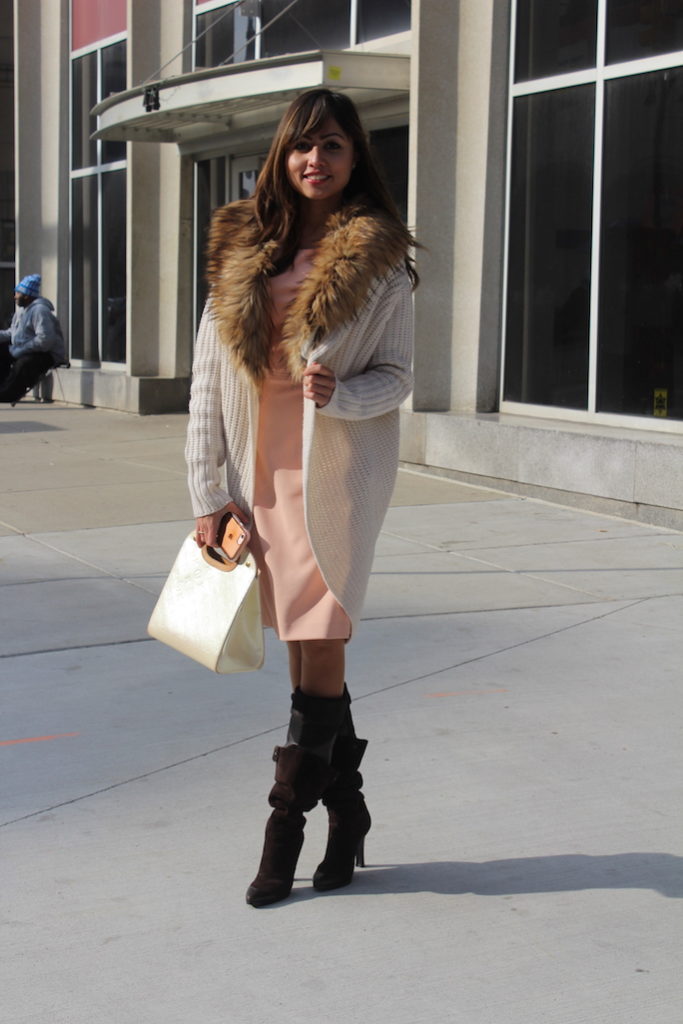 And of course no street style would be complete without a lady on a mission!
Mrs. Whitney Burk, is no stranger to fashion. The fitness coach/Stylist was headed to an interview in the downtown area and strutted her stuff in the Tory Burch Sally wedges. Mrs. Get Fit paired a BCBG black and white dress, with a BCBG leather sleeve coat. And no look is complete is out a bag, and she carried the Henri Bendel Jetsetter Studded Convertible backpack!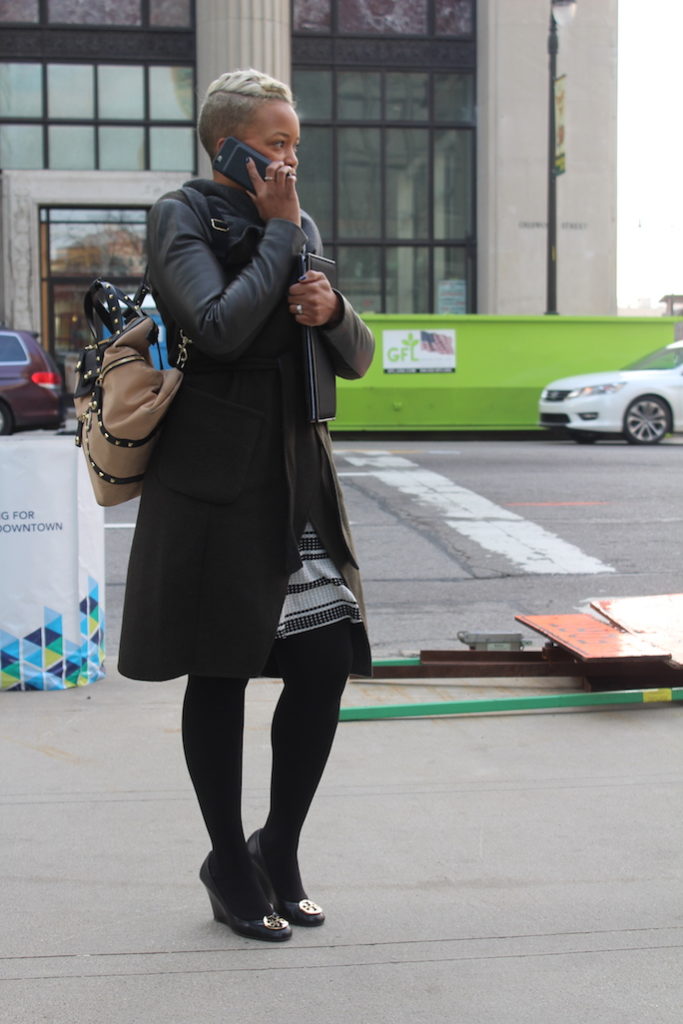 Just a reminder, "Always dress like your going to see your worst enemy."
Written by Latasha Channel Spivey
Disclosure – This post may contain affiliate links. By clicking and shopping, you help support Detroit Fashion News and allow us to keep reporting on all things fashionable.