I Love Vintage Fashion!
However, I must admit that finding authentic and affordable vintage fashion can be pretty hard and tedious. Thankfully, House of Simpkin solves this problem for us by offering a wide selection of affordable and authentic vintage fashion from several decades. Alice Greczyn (who starred in the hit Freeform (at the time known as ABC Family) teen drama called The Lying Game) was kind enough to interview with us and discuss several topics ranging from acting to how it feels to work alongside her siblings. Enjoy! 
DFN: How would you describe your style?
Greczyn: My style is all or nothing! When I am running errands or hanging at home with friends, I am usually makeup free in sweatpants or jeans and a tank top. However, when I do dress up, I go for an ultra-femme minimalist style! I do not like to accessorize much if at all when I go out, so I am drawn to pieces that make a statement all on their own. I like my clothing very fitted and well-tailored (finding a good tailor is the best fashion advice I could give) with details that range from sexy to quirky to exquisitely edgy. 
DFN: You modeled before you became a successful actress and you have even studied nursing! I am a recent law school graduate who went into fashion, writing, blogging, and business. I really admire how you also have so many interests and passions. I was wondering when did your love for fashion begin?
Greczyn: I have loved vintage and antique fashion ever since I can remember. Going to the library and checking out books on the evolution of women's clothing was mesmerizing to me as a kid. The correlation between politics and style fascinated me! Also, I was captivated by the lengths that women went to in the past (and present) to keep up with what seemed like arbitrary standards of what was considered beautiful. As an actress, my dream is to be in a period piece film, ideally in the 1870s to1880s. That is my favorite era in women's fashion!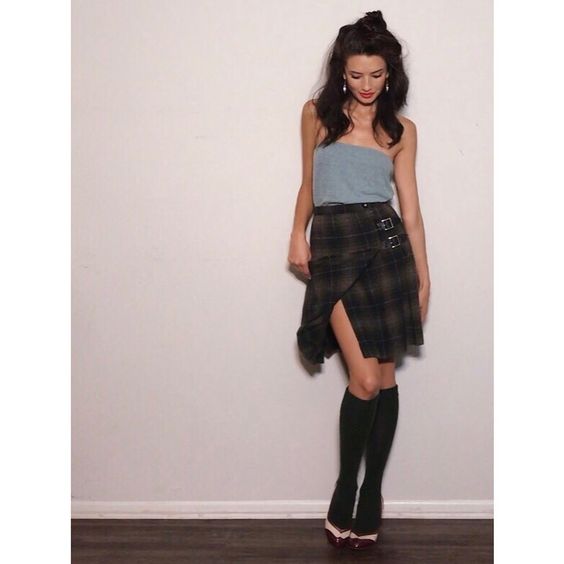 DFN: How would you describe House of Simpkin?
Greczyn: House of Simpkin is a vintage fashion store for the girl who likes to indulge her time travel fantasies (they say create what you desire).  I endeavor to offer an inventory that allows our guests to bring a variety of vintage visions to life. The guests will be able to channel a 1950s housewife, a 1980s punk anarchist, and even a Victorian aristocrat! I myself do not like to stick to one style. Even though many vintage sellers recommend that one sticks to a particular era or genre for the best success, I cannot do that because I adore too many different looks! I believe that a look is a feeling (whether that feeling is dreamy Edwardian romance, a 1960s baller swank, or 1940s pinup sexiness) and that is what I hope I am selling.
DFN: I love the name House of Simpkin! What is the origin of the name of the brand?
Greczyn: Thank you! The name House of Simpkin comes from one of my favorite childhood stories, The Tailor of Gloucester by Beatrix Potter. One of the characters is a cat named Simpkin. The story takes place in 18th century England during Christmas, and I am a sucker for cats and yuletides of olde!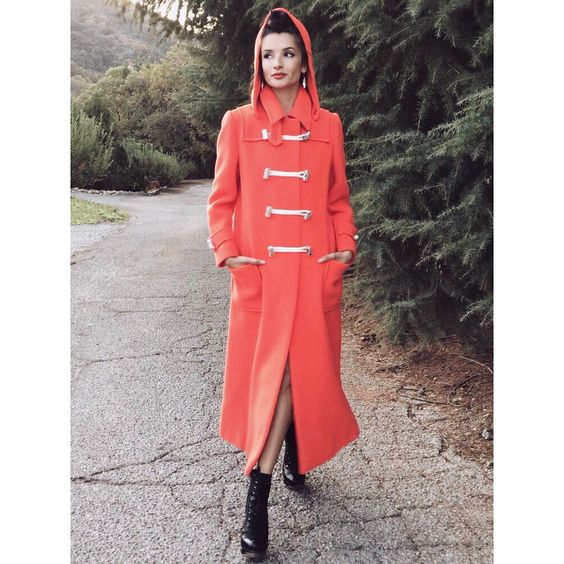 DFN: How did you get started launching House of Simpkin and what was the hardest part of starting the brand?
Greczyn: It all happened very quickly! I started House of Simpkin after selling random things on eBay over the years. When I saw one of the vintage items I sold on eBay being sold on Etsy for way more, I was like—I should start selling on Etsy! So, I put a few things up and made my first sale within days. I figured I would list a few more items, and as I kept making more sales, I figured I was doing something right and kept going. I love it! I have always gravitated to self-employment, and with a nerd's love of historical fashion, I seem to be a good candidate for the hours of research that go into the job. Research is one of the hardest parts. Learning what the name of a particular waistline is or identifying the fabric of an un-labeled dress is time-consuming but very rewarding to my trivia-craving mind. The work I do with House of Simpkin is work that I would do with my free time anyway.
DFN: House of Simpkin is run by you and two of your siblings, Kate, and Teddy. How is it like working with your siblings?
Greczyn: It is great working with my siblings! I do most of the sourcing, writing, modeling, and shipping myself.  Kate is a graphic designer and offers advice on the look of House of Simpkin. She doesn't love being in from of cameras but she will model when I can coax her into it! Teddy sometimes sources inventory and he has been in the fashion world before selling his own designs. Therefore, his marketing advice and his experience are invaluable to me. I reach out to my siblings for advice all the time and we love doing photo shoots together!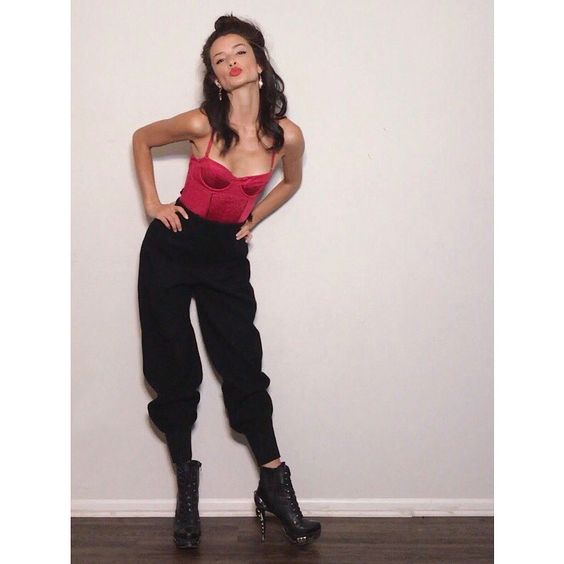 DFN: What do you love most about acting and running House of Simpkin?
Greczyn: What I love most about acting is the opportunity to be a part of a story that challenges people's convictions. I love watching shows and films that rattle my preconceived ideas, that cause me to doubt my morals, and compel me to empathize with those I might judge. What I love about running House of Simpkin is the freedom to be my own boss, to indulge in a hobby I have always loved and make a profit at it, and the chance to help fulfill a customer's dreams of finding the perfect piece that they have been searching for. 
DFN: The fashion world is competitive. The modeling world is competitive and the acting world is competitive as well. You have managed to be successful in all three of these industries. What advice would you give to a high-school student or a college student who would like to enter the fashion industry and/or the entertainment industry?
Greczyn: It is funny because I do not think of myself as a competitive person. However, your statement is correct. Fashion, modeling, and acting are very competitive industries. I think for me the key to fulfillment in these businesses, whether you are "successful" or "still struggling" (which I weave in and out of constantly) is to not take anything personally. Do not take rejection personally and do not take being hired personally. You are not special. You are not unworthy. Either you have what they are looking for or you do not and there is little you can do about it. Always nurture your passions outside of what you hope will get you paid. I think this is very important, otherwise, you may feel too dependent on external factors outside of your control to both pay your rent and bring you joy.
We would like to thank Alice Greczyn for taking the time to interview with Detroit Fashion News! Be sure to follow @ alicefood on Instagram, @alicefood on Twitter, and @ AliceGreczynOfficialPage on Facebook. In addition, be sure to follow @houseofsimpkin on Instagram and @houseofsimpkin on Pinterest.
Photos – Property of  House of Simpkin
Written by Kelechi Uchendu
Disclosure – This post may contain affiliate links. By clicking and shopping, you help support Detroit Fashion News and allow us to keep reporting on all things fashionable.