From Fendi to Chanel, Detroiters are Stepping It Up Despite Mother Nature's Wacky Weather Trends.
Welcome to the style of 2018. When it's really really cold most people reach for their puffer coat. But in order to stand out and be stylish you may need to step reach a little further. There's no reason not to be warm and stylish at the same time. Bright colors or bold statement pieces are great ways to stand out in the winter, when sometimes you have to bundle up in layers.
To go against the majority, you will definitely need to be stylish with color or bold statement pieces.
And when I say bold statement pieces I mean bold as in walking through the streets of Detroit up Grand River Avenue with a vintage Fendi signature Coat. I saw this beauty from a distance. Meet Whitney the poet and her Fendi coat.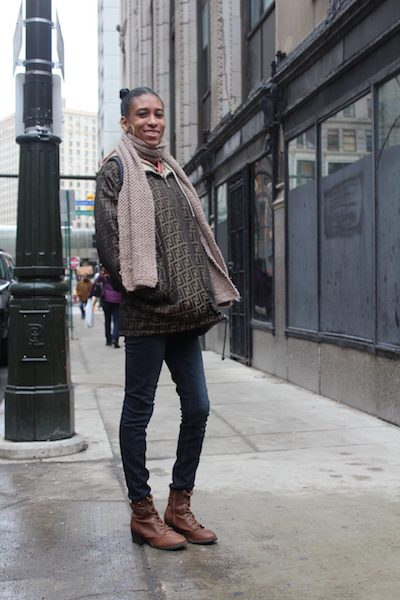 You can rock statement and color all in one.
Outside of the your standard scarf, I meet this knitted H&M vintage scarf paired with a burgundy-brownish leather flare coat standing in front of the Bedrock building. Meet Gabrielle and her bold colorful knitted scarf.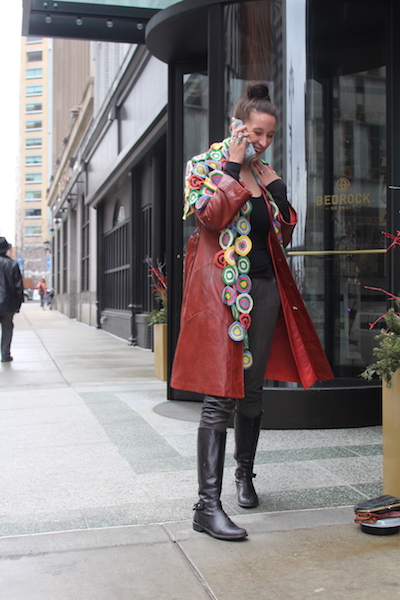 Taking things one step further with the statement pieces was this Chanel cross body I spotted on the lovely Hanna inside of Saks Fifth Avenue, (You'll never know where I'll might be) paired with… yeah the Chanel boots and a leather black mini with peekaboo lace bottom. I love a chic white and black look.Meet Hanna and her cross body Chanel.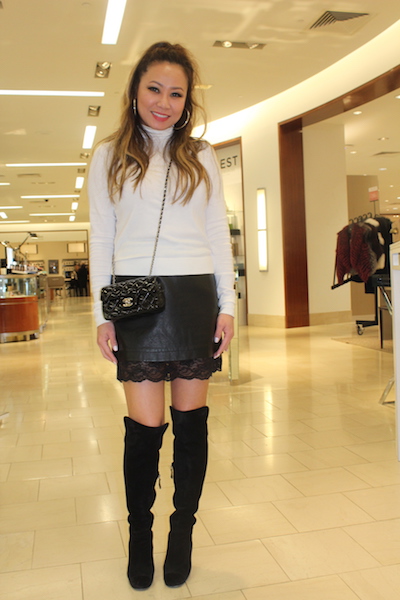 But wait there is more, spotted in Zara was a beautiful green wool coat, and a put together shopping look that I couldn't take my eyes off of. The wool vintage green coat was paired with navy and denim along with a coral Steve Madden shoulder bag. Meet Cali and her vintage wool coat. *The baby sold separately.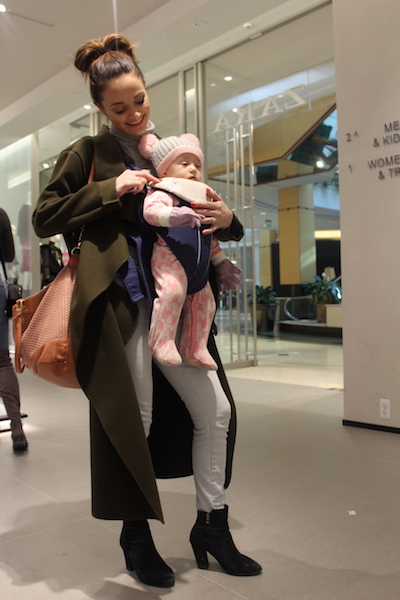 And again, making a statement with select pieces. I saw this vintage Fendi bag from across the way, and ran over and noticed the layers of bold colors, and plaid that came along with the bag. Meet Lyn and her vintage Fendi bag.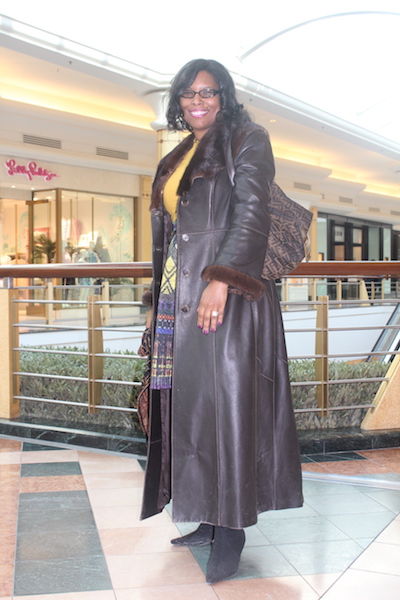 Get noticed, be an individual…you'll never know where DFN, might be!
Written by Latasha Channel Spivey
Disclosure – This post may contain affiliate links. By clicking and shopping, you help support Detroit Fashion News and allow us to keep reporting on all things fashionable.