Cardi B Wears Ashi Studio to Several Events
Launched in 2007 in Beirut by the Saudi designer Mohammed Ashi, Ashi Studio established itself as a luxurious fashion house, rapidly gaining recognition as an illustrious label catering to a distinct clientele. The designer, who has a refined taste for all that art embodies, embraces embroidery to capture the essence of luxury and tells fairy tales through every meticulously hand crafted design.
Cardi B knows and adores the the brand just as much as we do. She's been spotted at several events recently wearing pieces from Ashi Studio looking as gorgeous as ever.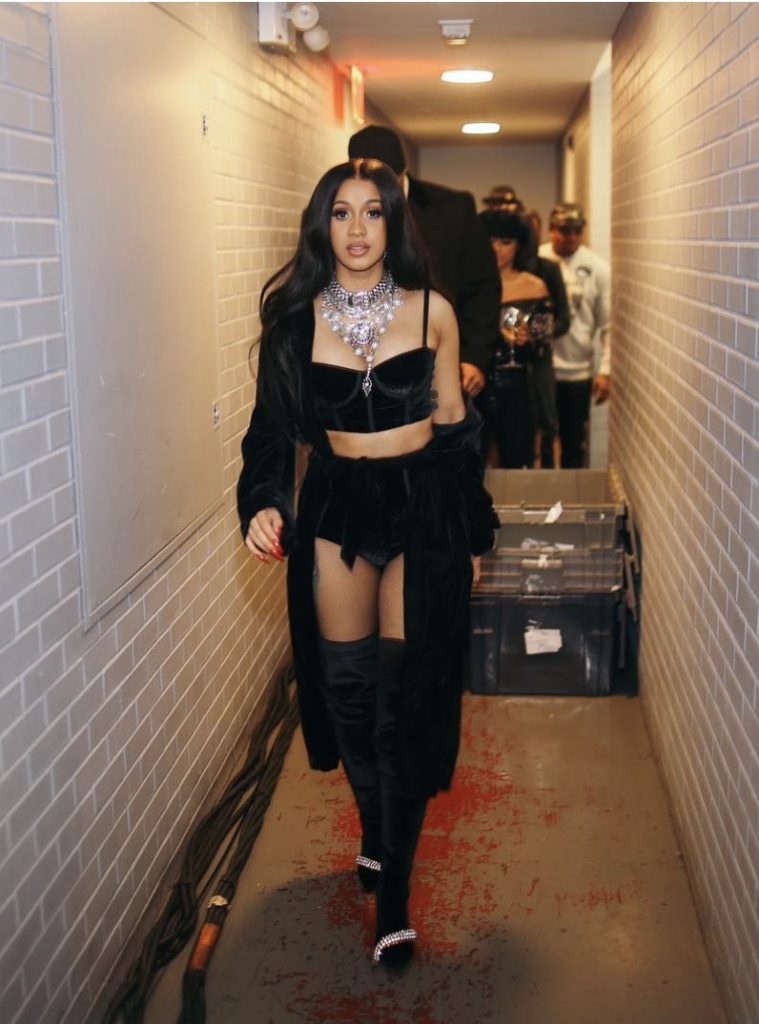 Here, Cardi B wore Ashi Studio boots at the Warner Brothers Party on Thursday, January 25th at The Grill. The Boots are a collaboration with Poise Design.
The 60th Grammys Award Red Carpet dress worn by Cardi B. is a part of the Couture Collection collection, 'The Girl On the Moon'. It is a short, pleated ivory lace dress with butterfly sleeves and and impressive tail. It is a voluminous manipulation of pleated black tulle with a fitted V-shaped upper part.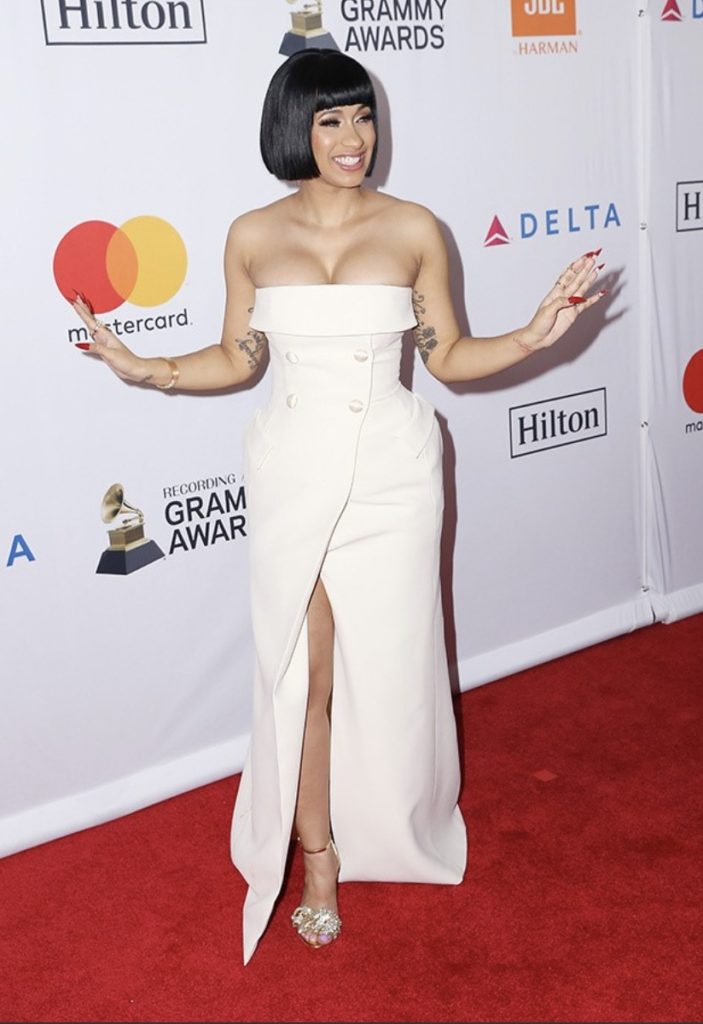 Cardi B. also wore Ashi Studio again on Saturday, January 27th while attending the Clive Davis Pre Grammy Gala and Sunday, January 28th at the 60th Grammy Awards. 
The Clive Davis Pre Grammy Gala dress is a Ready-To-Wear Spring/Summer 2018 collection strapless, floor-length Ivory tuxedo gown.
All looks above were styled by the talented Kollin Carter. Do you have a favorite? 
Disclosure – This post may contain affiliate links. By clicking and shopping, you help support Detroit Fashion News and allow us to keep reporting on all things fashionable.