Tradesy, the world's largest peer-to-peer marketplace for women's designer fashion, has acquired Fitz, an in-home service that pairs customers with highly-trained stylists to organize their closets, edit their wardrobes and provide personalized styling services. With this acquisition, Tradesy is pleased to announce the launch of Tradesy Closet Concierge, a service that delivers luxury wardrobe management by professional stylists, including organizing, styling, and resale consignment services. The Tradesy Closet Concierge Stylists are a group of highly vetted professionals from design schools, fashion houses, and beyond. Items collected by stylists for resale will be sold on Tradesy.
"The team at Fitz built an experience that absolutely thrills customers – women just fall in love with having a perfectly-organized closet, and form amazing relationships with their stylists," said Tracy DiNunzio, Founder and CEO of Tradesy. "We've combined this top-tier experience with a new Tradesy consignment service that makes selling even easier. It's everything busy, stylish women need to fully manage their modern wardrobe," concludes DiNunzio.
Tradesy Closet Concierge offers not only a high-touch, personalized service, it also offers women the opportunity to make the most out of the items they resell. The tiered commission structure is the lowest in the industry, enabling women to make up to twice as much as with other resellers. The launch of Tradesy Closet Concierge is another step towards Tradesy Inc.'s vision of creating a more sustainable model for fashion commerce. The service makes reselling effortless and fun, thus extending the life cycle of high quality goods, and leaving fewer items in landfills.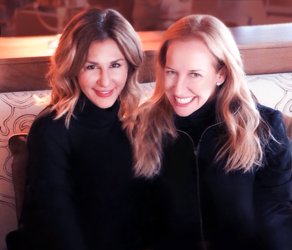 Prior to the acquisition, Fitz operated in the New York City, where it rapidly became a must-have service for the city's most stylish women. The company was the brainchild of serial entrepreneur Alexandra Wilkis Wilson, Co-Founder and CEO of Fitz, and known for her roles as co-founder of Gilt and GLAMSQUAD.
"Tradesy is the ideal partner for Fitz. With Tradesy's robust technology, infrastructure and large fashion-savvy user base, the service we built will now be positioned to scale dynamically across the country with Tradesy's millions of customers." said Alexandra Wilkis Wilson.
Tradesy Closet Concierge is currently serving the New York City area, including Manhattan, Brooklyn, and Queens, with plans to expand to the Tri-State area and Los Angeles by the end of the year, hitting all major cities in the United States in 2019. Its most popular service is the 3-Hour Closet Curation, in which two Closet Concierge Stylists completely re-organize the client's closet, typically evaluating more than two hundred items. Stylists work directly with the client to decide what to sell, donate, or keep, and make shopping recommendations on the spot, as well as after the appointment via email or text.
Disclosure – This is a collaborative post and may contain affiliate links. By clicking and shopping, you help support Detroit Fashion News and allow us to keep reporting on all things fashionable.