Fashion Massacre and Derby Hats
Many of you may remember our August interview with local designer Cheryl Zemke or our Momentum participation in her "Why We Wear Black" movement for Dedicated Mag. Well Zemke of C. Creations is once again showing her range and creative flexibility as she participates in the Fashion Massacre this Friday, May 11, 2108 after a Kentucky Derby Fashion Show in support of thoroughbred racing horses.
Cheryl will be presenting her newest collection designed exclusive for Fashion Massacre entitled "Caribbean Ashray". Cheryl explained, "Fashion Massacre is a totally different show then the rest of the 44 shows I have done since 2009. It is more artistic and feels more like a true New York style fashion presentation. This will be my third year participating and I look forward to what show producer/owner Tyna (who goes by the name Fanciee) has in store each year. Her creative direction and venue selection is top notch."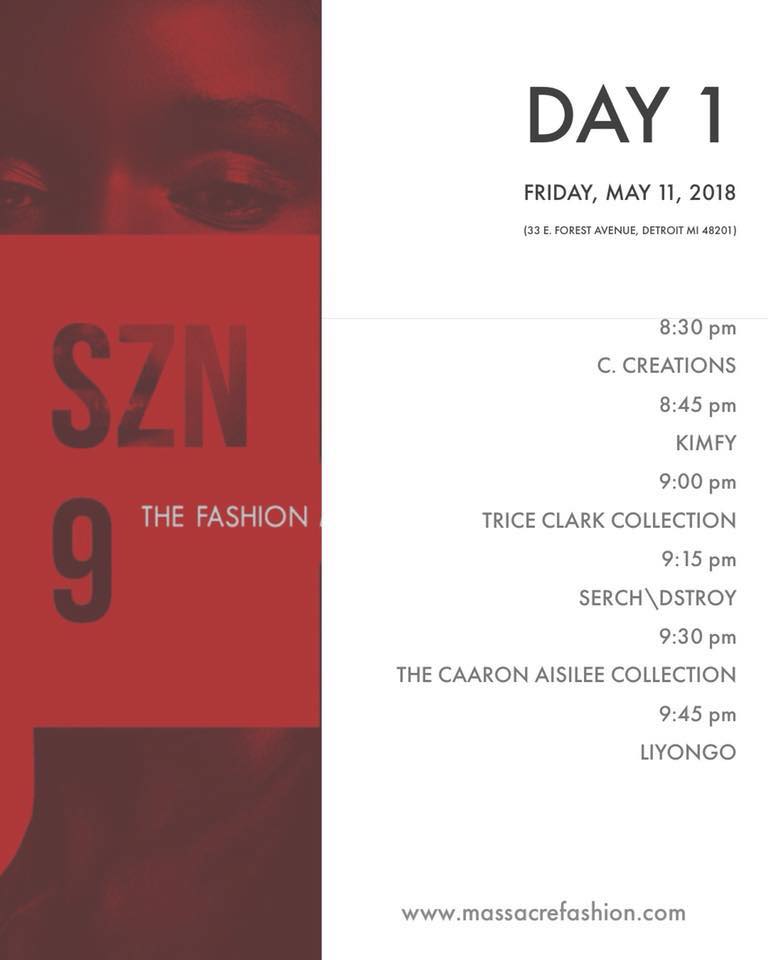 Fashion Massacre is a two-day fashion extravaganza. Day one will include a variety of fashion designer's work, leading the way and opening the show with C. Creations at 8:30pm. (Location the First Congregational Church at 33 E Forest Ave, Detroit, MI 48201) Day two is the Carr Center. Tickets can be purchased here.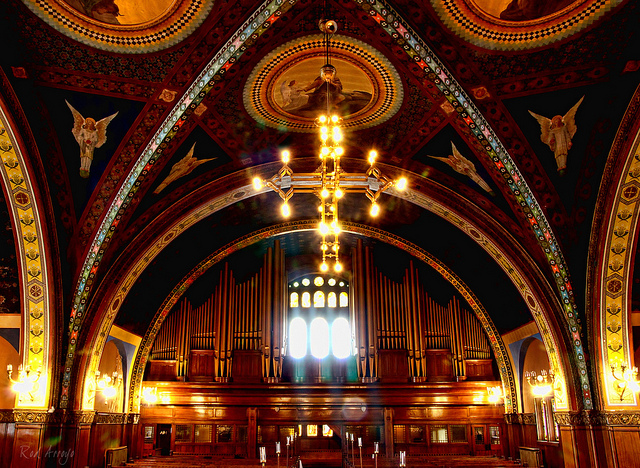 Cheryl's "Caribbean Ashray" Collection is inspired from her recent vacation to Grand Cayman and Cozumel. "The color of the water was incredible," said Cheryl, "it was the most amazing shades of turquoise, aqua, and royal blue. I just couldn't take my eyes of it." The collection has an artistic, beach attire vibe in hues of the colors of the Caribbean Sea and the coral reef. Full tulle skirts over bathing suits and bodysuits give the impression if the jellyfish floating in the water. Many of the pieces are hand painted like two of the restyled denim jackets- painted with reef and mermaid art.  "I had visions of a woman that spends her life by the sea- almost like a bride of Poseidon, and what she would wear each day. She lives only to be near the water," explained Cheryl. "These types of shows allow me to not only to create fashion, but to tell a story artistically. I am really excited to see it in the venue especially now that I have seen been there and have read about its rich history in Detroit. I am honored to be at such a location and be at a place that helped so many people in the past and thank Fanciee for giving me an outlet that let's my artist light shine in sometime deep waters."
From http://friendsoffirst.com/
"As one of the national forerunners in the anti-slavery movement, the First Congregational Church of Detroit has a rich history in the Underground Railroad nationally and is recognized as a registered historic site. The church was designed with grand ornamentation and symbolism by architect, John Faxon of Boston, who traveled to Europe and patterned the building after churches found in Venice and Ravenna, built in 1891. The carved wood, ceiling portraits, rose windows and sumptuous colors of the sanctuary rival anything found in Europe. Prominent among the many symbols are the ceiling paintings of the four evangelists, representing the four Gospels. These paintings were designed and executed by Miss Lyle Durgin, of Boston."
Last weekend Zemke celebrated the 144th running of the Kentucky Derby on May 5th.  Fashion icons Cheryl Zemke – C. Creations, and Rachelle Willnus – Derby Hats by Rachelle, teamed up with CANTER volunteers, Your Entourage Agency, and Dedicated Magazine to bring one of a kind Spring Derby fashions to the Michigan International Women's expo stage at the Novi Suburban Collection Showplace.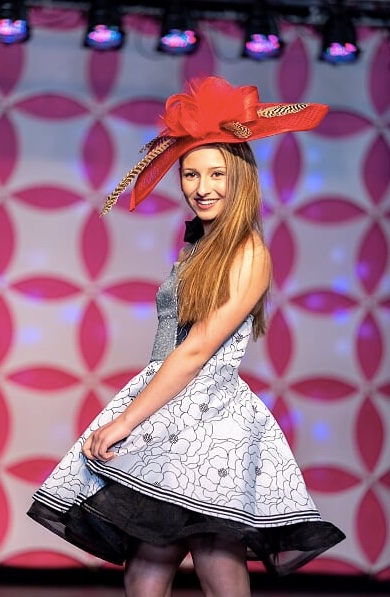 During the show they shared the rich history of the Kentucky Derby and the work CANTER USA does to find new careers for the talented, athletic thoroughbred horses after their racing careers.
"It's incredible when people come together with a common purpose and shared vision." Said CANTER Michigan volunteer board member, Co-Mistress of Ceremonies for the show and local model Kearra DeJack.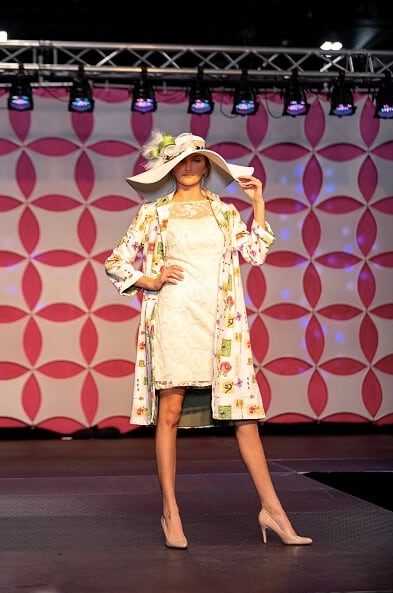 The event was put on by a dynamic pack of Detroit area women all the way down to the assistants in the back room: CANTER Volunteer Board Members Laurie and Kearra DeJack, the two designers, Dedicated Magazine Editor – Cheryl Zemke, and Kim Simpson from Your Entourage Agency to name a few. It represented what great things women can do when their forced are combined.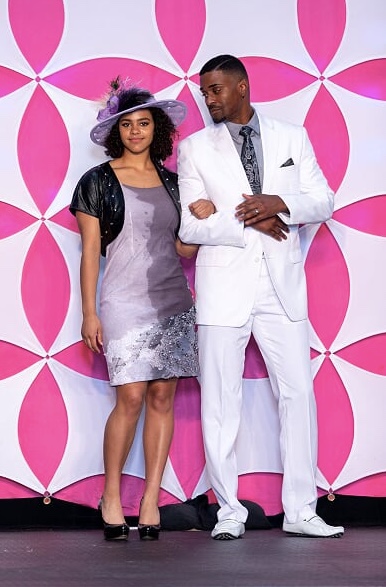 "The whole plan came together in less than one month, including a promotional photo shoot with our designs and 3 local models, Natasha Anee, Rebecca Larsen, and Kearra DeJack at Ferris Farms during the 3rd week of March," said Cheryl Zemke. Fred and Diane Ferris were gracious hosts and allowing use of their beautiful stable as the backdrop for the photo shoot and Ashley Anger donated photography services. "I couldn't imagine a more perfect place and we all had a lot of fun with the horses," said Rachelle Willnus. Topper Time, Kearra DeJack's horse, represented the CANTER thoroughbreds in the shoot since she adopted him through the CANTER program.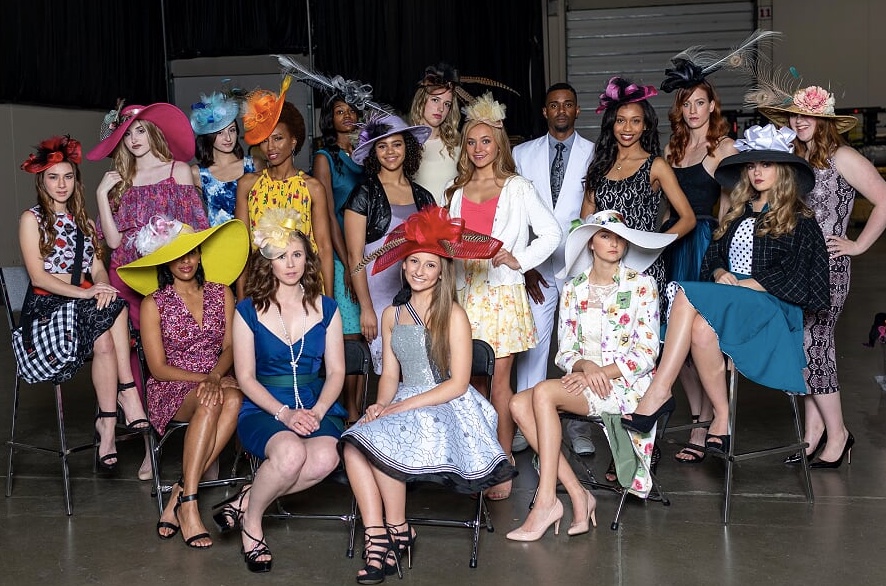 The runway show featured 15 models from all over Michigan that volunteered their time and services for the day. Designs ranged from spring jackets and capelets, to sophisticated dresses, and even custom designs for the two emcees by Cheryl. Of course, Rachelle had fabulous fascinators and wide brimmed hats to compliment each ensemble. Ladies were escorted to the runway by the handsome model Kenneth Woodson.
Donations to help CANTER with their mission to rehab, re-train, and re-home Thoroughbred ex-race horses and/or information on how you can become a CANTER volunteer can be found at https://canterusa.org/michigan.
Photos – John Flynn
Disclosure – This post may contain affiliate links. By clicking and shopping, you help support Detroit Fashion News and allow us to keep reporting on all things fashionable.