Verge: Michigan's Most Inclusive Trade Show
Detroit Garment Group has teamed up with Pure Michigan Business Connect to present VERGE: Michigan's most inclusive trade show for apparel, accessories and home goods. The show will take place August 9, 2018 at Jam Handy in Detroit.
The trade show will be just one day. Apparel exhibitors will include menswear, womenswear and childrenswear. Accessory exhibitors will include jewelry, hats, handbags, scarves, shoes and much, much, more. Interested in home goods?  Home goods will focus on sewn products which will include pillows, bedding, drapery, table runners, shower curtains and napkins.
Exhibitors will have the opportunity to attend the Pitch Perfecting Lounge to learn how to perfect their product pitches for buyers. They can then enter a pitch competition where this year's winner will receive space for one weekend inside the EMERGE pop-up shop located at Twelve Oaks Mall in Novi, Michigan. The prize, courtesy of Taubman, is valued at $500 and includes Taubman mentorship to ensure the winner is prepared for a successful pop-up experience.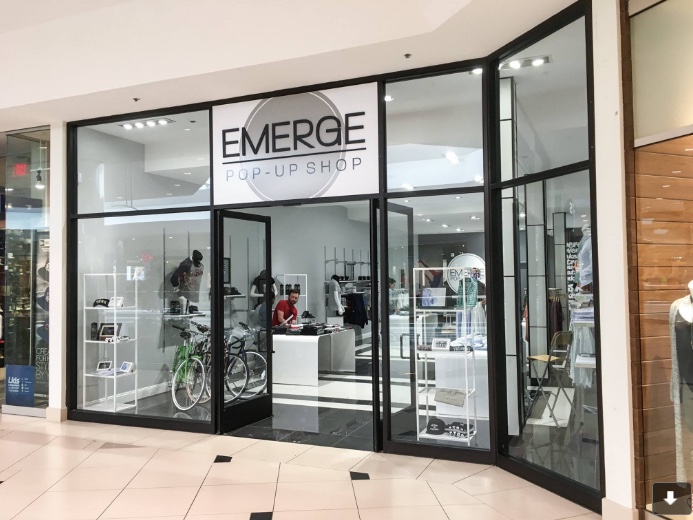 Curated exclusively by Taubman, EMERGE features a diverse collection of handcrafted merchandise and apparel.
"Some incredible brands have debuted right here in Detroit and we want to provide an opportunity for these promising designers to connect with new demographics in ways they couldn't before," said Lori McGhee, Taubman's group director of specialty leasing. "Today's consumer seeks out unique experiences and we're certain that EMERGE will offer our shoppers something truly special."
Every weekend through August 26, four different vendors rotate into the retail concept. The VERGE winner will work with Taubman to determine an appropriate weekend to set up shop. Only paid exhibitors who have attended the Pitch Perfecting Lounge the morning of VERGE are eligible to participate in the Pitch Competition.
Complimentary breakfast and lunch will be provided, and a wine reception for both buyers and sellers will finish off the event. Are you a buyer who would like to attend?  Click here for more info.
​*VERGE is a professional trade show and is not open to the public.
Photo – Belongs to Detroit Garment Group
Disclosure – This post may contain affiliate links. By clicking and shopping, you help support Detroit Fashion News and allow us to keep reporting on all things fashionable.