Are you Looking for a Fashion Boutique to Help you Show Off your Edgy and/or Artistic Side?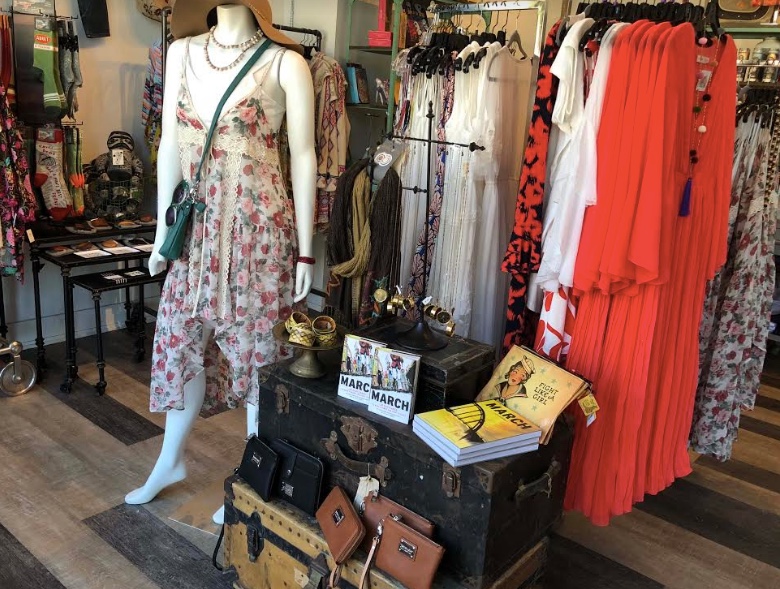 If you prefer a modern, bohemian, or a worldly look when picking out your attire, then Detroit Fashion News (DFN) has the perfect shop for you. It's name is Frida, which is located inside the Park Shelton building at 15 E. Kirby Street, Detroit.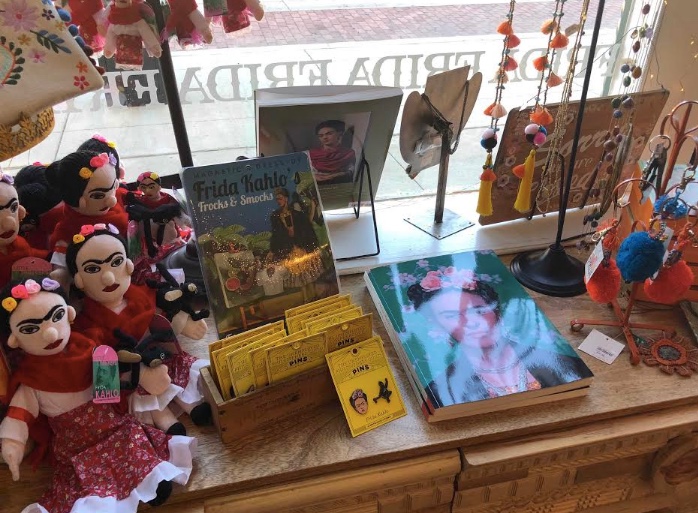 You don't have to be a artist, just an art lover, to get excited about Frida being located in the cultural heart of Detroit just moments walk from Detroit Institute of Arts, Detroit Historical Museum, and many other artistic destination places. Frida is where you will find an eclectic assortment of women's fashion and accessories to choose from that will allow you to be your own curator of your stylish look.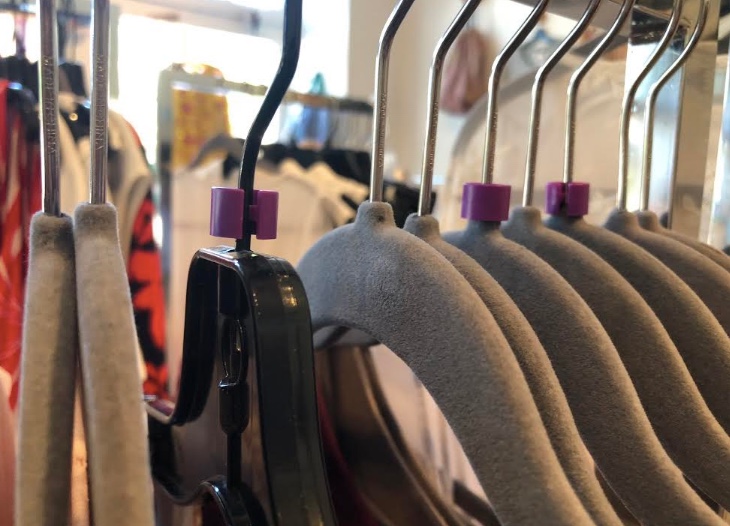 Frida, the boutique, is inspired by the "texture of life" lived by Frida Kahlo de Rivera, who was a famous Mexican artist and wife to mural artist Diego Rivera. The store named after her has a great assortment of fashions, many made of natural fibers in various sizing and styles. In fact, it was fabulous to see how the store does not separate their plus sizing on a separate rack, but they do tag individual hangers so they can be easily spotted for their clients.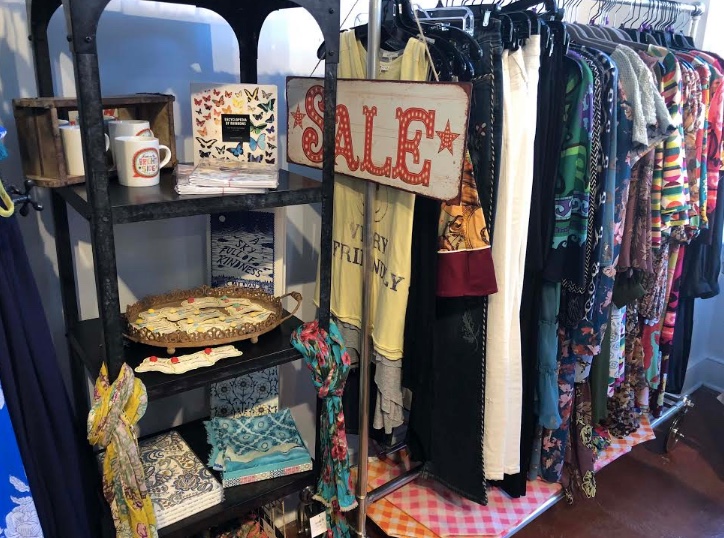 There is a wide range of vivid colors throughout the store that will awaken your senses, just like what a colorful assortment of paint on a pallet does to an artist.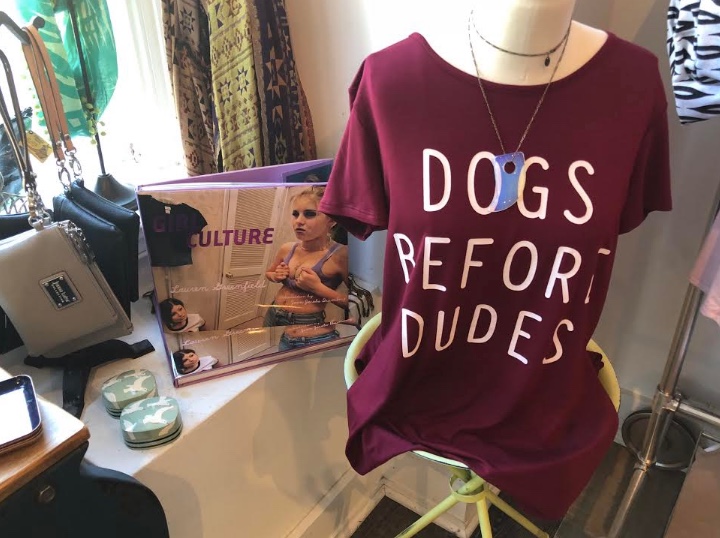 "I don't paint dreams or nightmares. I paint my own reality." -quote by Frida Kahlo
Wikipedia explains, "Frida is remembered for her self-portraits, pain and passion, and bold vibrant colors."You will be able to express your passion with the boutiques selection of graphic tees, creative socks, and colorful array of scarves."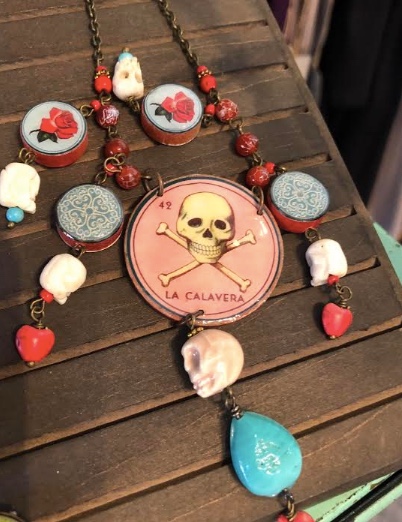 Looking for that one special piece of jewelry that will make a statement, Frida has that for you as well. We especially loved the skull necklaces and bracelets. Each one had a character if it's own and can be worn throughout the entire year with the right outfit.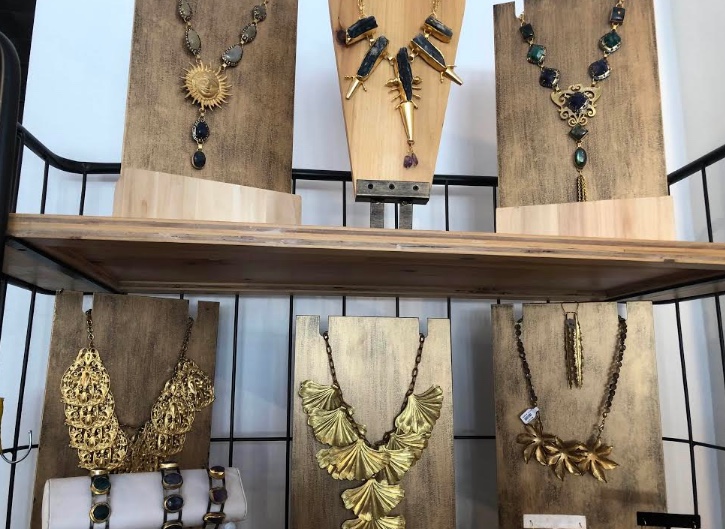 Above is just a few of the stunning jewelry pieces we found that will give you lots of wear for your buck, especially the nature inspired leaf necklace- center bottom row. This necklace would pair well with a scoop neck dress in any color, or with a simple tank and jeans for a night on the town. Fabulous find right?!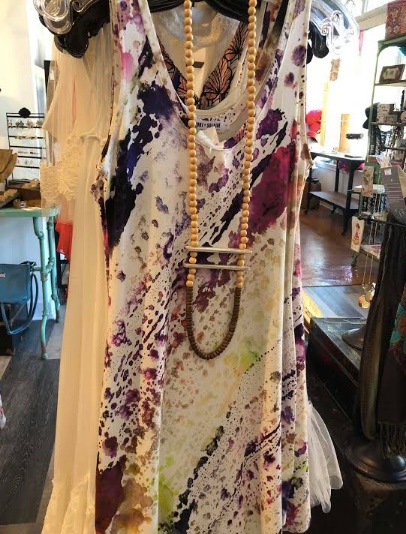 There are so many great items to shop for here like this paint splash dress and edgy beaded necklace. Please take some time to stop in and see for yourself.
"Feet, what do I need you for when I have wings to fly."
– quote by Frida Kahlo.
Disclosure – This post may contain affiliate links. By clicking and shopping, you help support Detroit Fashion News and allow us to keep reporting on all things fashionable.